In
Christian Labour Association of Canada v. Caressant Care Nursing & Retirement Homes (D. Randall)
, a union filed a group grievance on behalf of a number of its members working at an Ontario retirement home to challenge the reasonableness of a policy imposing bi-weekly COVID testing on all staff. In a December 9, 2020 decision, the arbitrator dismissed the grievance on the basis that the policy is reasonable when the privacy intrusion is weighed against the objective of preventing the spread of COVID in the retirement home.
Read More...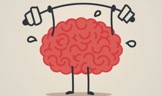 From Amy Morin on the
Business Insider web site
:


Some people seem to think that being strong means being able to do anything and everything. But the truth is that mentally strong people are essentialists. They don't feel the need to try to be all things to all people. Instead, they put their time and energy into the things that matter most.

They say no to things that might distract them from their goals, and they refuse to waste their valuable energy on things that don't really matter. Here are seven things mentally strong people don't waste time doing.
Read More...