Monday, October 26, 2020 -

"The claimants are three retired members of the RCMP who took maternity leave in the early‑to‑mid 1990s. Upon returning to full‑time service, they experienced difficulties combining their work obligations with their childcare responsibilities. At the time, the RCMP did not permit regular members to work part‑time. In December 1997, the RCMP introduced a job‑sharing program in which members could split the duties and responsibilities of one full‑time position. The three claimants enrolled in the job‑sharing program; they and most of the other RCMP members who job‑shared were women with children. Pursuant to the Royal Canadian Mounted Police Superannuation Act , and the associated Royal Canadian Mounted Police Superannuation Regulations ("pension plan"), RCMP members can treat certain gaps in full‑time service, such as leave without pay, as fully pensionable. The claimants expected that job‑sharing would be eligible for full pension credits. However, they were later informed that they would not be able to purchase full‑time pension credit for their job‑sharing service.

The claimants initiated an application arguing that the pension consequences of job‑sharing have a discriminatory impact on women contrary to s. 15(1) of the Charter . Their claim failed at the Federal Court. The application judge found that job‑sharing is part‑time work for which participants cannot obtain full‑time pension credit and that this outcome did not violate s. 15(1) . The application judge held that there was insufficient evidence that job‑sharing was disadvantageous compared to leave without pay. The Federal Court of Appeal dismissed the claimants' appeal."

The SCC (6:3, two judges writing joint dissenting reasons, one judge writing separate reasons)
allowed the appeal
.
Read More...
Thursday, October 15, 2020 - Filed in:
Courts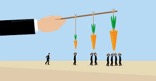 "Beginning in 1997, M, an experienced chemist, occupied several senior management positions with Ocean Nutrition Canada Limited ("Ocean"). As a senior executive, M was part of Ocean's long term incentive plan ("LTIP"), a contractual arrangement designed to reward employees for their previous contributions and to provide an incentive to continue contributing to the company's success. Under the LTIP, a "Realization Event", such as the sale of the company, would trigger payments to employees who qualified under the plan. In 2007, Ocean hired a new Chief Operating Officer, who began a campaign to marginalize M in the company, limiting M's responsibilities and lying to M about his status and prospects with Ocean. Despite his problems with senior management, the LTIP was a key reason for which M wanted to stay with Ocean, anticipating Ocean would soon be sold. However, M eventually left Ocean in June 2011, taking a position with a new employer.

About 13 months after M's departure, Ocean was sold for $540 million. The sale constituted a Realization Event for the purposes of the LTIP. Since M was not actively employed on that date, Ocean took the position that M did not satisfy the terms of the plan, and he did not receive a payment. M filed an application against Ocean alleging that he was constructively dismissed, and that the constructive dismissal was carried out in bad faith and in breach of Ocean's duty of good faith. The trial judge concluded that Ocean constructively dismissed M, and that M was owed a reasonable notice period of 15 months. The trial judge also held that M would have been a full‑time employee when the Realization Event occurred had he not been constructively dismissed, and that, because the terms of the LTIP did not unambiguously limit or remove his common law right to damages, M was entitled to damages equivalent to what he would have received under the LTIP. The Court of Appeal unanimously upheld the decision that M had been constructively dismissed and that the appropriate reasonable notice period was 15 months. However, a majority of the court found that M was not entitled to damages on account of the lost LTIP payment."

The SCC (7:0)
allowed the appeal
, set aside the judgment of the Court of Appeal and restored the trial judgment.
Read More...