Tuesday, February 11, 2020 -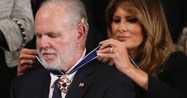 WASHINGTON—Saying his initial enthusiasm had faded after learning about the award's history, conservative radio personality Rush Limbaugh conceded Wednesday that receiving the Presidential Medal of Freedom was less of an honor knowing it had been bestowed upon Rosa Parks and Maya Angelou, too. "While I understand this medal represents the highest civilian honor possible, I was a bit disconcerted to discover this morning that I share this distinction with both a civil rights icon and a poet who gave a voice to black Americans," said Limbaugh, who explained that he hopes people don't doubt his integrity as he joins the ranks of the award's previous recipients, especially Cicely Tyson, Ralph Ellison, Archbishop Desmond Tutu, Stevie Wonder, and Willie Mays. "I almost sent it back. But instead I have decided to keep my Medal of Freedom and let it stand as a testament to my willingness to tolerate others. I hope my acceptance of it will go some way toward reclaiming this honor from the Martin Luther Kings and Nelson Mandelas of the world." At press time, Limbaugh confirmed he felt more confident that the award meant something after learning it had also been given to Henry Kissinger and Strom Thurmond.
Read More...
Wednesday, January 22, 2020 -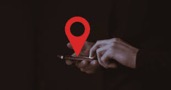 Hollywood has us believing that spyware technology is only used by secret-agent hackers who plant tracking devices in the wheels of cars or in the soles of shoes. But in reality, "stalkerware" isn't as high-tech or inaccessible as we're led to believe. It's a tool that can be harnessed as a dangerous weapon, stripping people of their privacy — especially women in abusive relationships.

Stalkerware technology, also known as "spouseware," takes the form of applications or add-ons to a device that allows someone to remotely monitor another person's activity. This technology has become increasingly accessible, but yesterday, the Federal Trade Commission (FTC) made its first case against the developers behind three stalking apps — originally created to monitor children and employees – that may also be used for illegitimate purposes.
Read More...
Sunday, January 12, 2020 -

The following is a reprint of an
article
that appears in the Art of Manliness web site.
There are a lot of reasons for the job interview to weigh heavily on people's minds. It's a very all-or-nothing situation; you're in or you're out. Of course more factors than your clothing come into play — but the clothes matter too, and even habitually sloppy dressers tend to be aware that interviews call for special care.

So let's start by debunking a piece of well-meaning but incomplete advice: While some will say that you should wear a suit to every interview no matter what, the truth is that there is no default "interview suit." And not every job interview even requires a suit; in the wrong setting it can actually hurt your chances.

Yes, a good business suit is frequently the best choice for an interview. In tomorrow's article we'll talk all about when to wear one and how to perfectly pull it off. But we're also going to cover your other options, and most importantly we'll talk about how to choose the right outfit for the kind of job you're going for.

Before we dive into those specifics and the how of dressing well (and appropriately) for a job interview, however, today we'll simply unpack exactly why it's so important in the first place.
Read More...
Wednesday, October 02, 2019 -

The following is a reprint of an
article
by Jeremy Anderberg that appears in the Art of Manliness web site.
You've reached the end of a delicious meal shared with a group of close companions. The waiter glides by and drops the bill for dinner right in the middle of the table. At that moment, everyone glances around, and makes gestures towards reaching for the check. Who should pay? You? Is someone else responsible?

Going out to eat, whether for simple socializing or to celebrate a special occasion, can be an enjoyable experience and tradition. But there's often a tad of anxiety built in when people in a party aren't sure who should be paying for what.

In truth, there are no absolute hard and fast rules on this question; much depends on the dynamics of the group breaking bread, the occasion that's brought you together, and subtle factors of status and relationship. There are good etiquette guidelines to follow to help inform your decisions, however, and we've laid them out below in regards to various situations.
Read More...
Thursday, September 26, 2019 -

The following is a reprint of an
article
by Carolyn Kuang-chen Stanley that appears in the PureWow web site.
You're meeting a friend for drinks after work, excited to catch up on her recent vacation and hear what she thought about Euphoria. But when she arrives, she has other things on her mind: She's been unhappy at work and feels like her manager isn't taking her concerns seriously. Hoping to turn the mood around, you say, "You're awesome! If they don't appreciate you, someone else will." Instead of cheering her up, though, it seems to upset her even more. What just happened? Isn't optimism supposed to, you know, help people look on the bright side?

Turns out, not necessarily. Responding to negative emotions with glass-half-full thinking is known as toxic positivity (or dismissive positivity), a term that recently made the rounds online in an Instagram post by Miami-based psychotherapist Whitney Goodman.
Read More...
Tuesday, August 20, 2019 -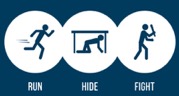 The following is a reprint of an
article
by Brett and Kate McKay that appears in the Art of Manliness web site.
It's a sad fact of life in the 21st century that active shootings have become a regular occurrence in the United States. In other parts of the world, terrorist groups are using active shootings to, well, terrorize. While the media focuses on the firestorm of political debate these events cyclically create, I've rarely seen them discuss what people are actually supposed to do in these situations.

According to the FBI, active shootings in public places are becoming increasingly common. Which means it would serve everyone to understand how to respond if they ever find themselves in the line of fire.

Over the years I've talked to a lot of military, tactical, and law enforcement professionals who've spent their careers training and dealing with violent individuals: U.S. marshals, SWAT officers, and special forces operators. And I've asked them all this same question: What's an average joe civilian like me supposed to do when faced with a gunman who's indiscriminately firing on people?

They've all answered the same way.

In today's article, I share expert-backed advice on how best to react if you ever find yourself in a situation with an active shooter. Learning how to survive a shooting is much like learning how to survive an airplane crash: such an event is statistically unlikely to happen to you, and simple chance may make you a victim before you're able to take any volitional action. But if there are things you can do to increase your odds of survival even slightly, you ought to know and practice them.
Read More...
Wednesday, July 31, 2019 -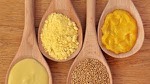 If you ask for mustard at a French bistro, you'll get a strong Dijon, handmade in a little village three hundred kilometres away.

If you ask for mustard at a game at Fenway, apparently you'll get Gulden's.

Within a rounding error, all mustard costs the same. It's not about the price. It's about coherence with the story. When a Marriott brings you the little sealed bottle of fake dijon from Heinz, they're not offering you mustard, they're sending a signal about what they think is fancy.

And at the ball game, the yellow mustard in a giant pump tells a story as well.

Is one better than the other? It's a matter of taste and context. Of course, I have a favorite mustard and a narrative about what's appropriate in a given setting, and so does just about everyone else I know. But favorite is different than 'right'. There's no absolute scale. How can a mustard be yuppie? Pretentious? Down to earth? It's simply a condiment.

And yes, there's a mustard analogy in everything you do. In how you shake hands, in the typeface you use in your presentation (and whether you call it a 'font'), in the volume you choose for your voice when in conversation.

Being in sync is a choice.
Read More...
Monday, July 08, 2019 -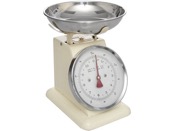 That's the two-part secret of smart eating–you don't have to eat everything on your plate, and if you've got trouble with that, put less on the plate to begin with.

But the same rules apply in our daily lives. If a meeting is scheduled for an hour, you're allowed to leave after ten minutes if you're done.

The hard part isn't 'portion', it's 'control'. Self-control is underrated.

The digital economy has created an endless buffet, and it's easy to overeat. When confronted with infinity, is it okay to blink?

Portions are up to us.
Read More...
Tuesday, May 07, 2019 -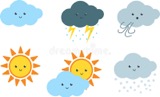 The following is a reprint of an
article
by Brett and Kate McKay that appears in the Art of Manliness web site.
When you really think about it, the weather impacts our decisions every single day. What we wear, when we leave for our morning commute, the chores we do, the hobbies we partake in, the family activities we plan. And on and on the list goes of how our lives are influenced by the winds and skies.

Today, we have meteorologists and entire government agencies dedicated to predicting the weather with high-tech computers and algorithms, but a hundred and two-hundred years ago (and more!), folks had to rely mostly on observation and rudimentary tools to predict the weather of the coming days.

To help with this task of predicting the weather, farmers, sailors, and amateur meteorologists of all kinds came up with handy, often rhyming proverbs that could guide their observations. They realized that animal behavior, wind direction, air pressure (which could be measured with a barometer), etc., were pretty accurate indicators of how the weather would behave.

Perhaps surprisingly, most of this handed-down "folk wisdom" is really quite accurate, and has a lot of science behind it; weather proverbs of old can be applied today just as well as they were centuries ago. Rather than relying on your local meteorologist or your smartphone app to tell you what to wear for the day, why not work on your powers of observation and come to understand more about the weather and the natural world around you?

Note: I highly recommend first reading our article on air pressure and barometers; many of these proverbs are related to atmospheric pressure and how it relates to incoming and outgoing weather systems.


Read More...
Monday, March 11, 2019 -

"Fake it 'til you make it."


It is a phrase we have all told ourselves at some point in our careers. What we seem less capable of telling ourselves is, "I'm in the room for a reason."

We all want attention and validation from those around us, and the feelings of worthiness that come with it. As children, we may have stomped our feet or thrown things on the ground to satisfy this urge. But as an adult, things are quite different—not just because we have grown up (plenty of adults still throw tantrums to get what they want) but because our impulse for belonging and our openness in sharing it is no longer socially acceptable.

We live in a world where it is not ok to feel unworthy, and we are taught never to express feeling not good enough for the attention of others. And so, we bury these feelings deep.

Yet, these feelings—which for many of us manifest as impostor syndrome—exist in almost everyone.

In the workplace, impostor syndrome can be particularly prevalent among women and people of color, no doubt the legacy of long-standing barriers signaling an actual lack of belonging. But there are ways to combat the sometimes paralyzing feelings of self-doubt that can undermine your day, if not your career.

At Justwomen, the Justworks event series I lead, accomplished women entrepreneurs are brought together and encouraged to vocalize challenges like this and work through them. At a recent Justwomen gathering in Los Angeles, we dove into how to overcome feelings of not belonging, in a discussion led by Angélica S. Gutiérrez, a business professor at Loyola Marymount University.

We came up with five actionable steps to transform "I'm not good enough" into "I know what I'm doing" and realize your full potential.
Read More...
Thursday, November 01, 2018 -
The following is a reprint of an
article
by Travis Bradberry that appears in the Heleo web site.

Terminally ill patients report the same five regrets again and again. Here's what we can learn from their wisdom.

Our days are filled with a constant stream of decisions. Most are mundane, but some are so important that they can haunt you for the rest of your life.

A recent study from Columbia University found that we're bogged down by more than 70 decisions a day. The sheer number of decisions we have to make each day leads to a phenomenon called decision fatigue, whereby your brain actually tires like a muscle.

A new study from the University of Texas shows that even when our brains aren't tired, they can make it very difficult for us to make good decisions. When making a decision, instead of referencing the knowledge we've accumulated, our brains focus on specific, detailed memories.

For example, if you're buying a new car and trying to decide if you should go for the leather seats, even though you know you can't afford it, your brain might focus on memories of the wonderful smell and feel of the leather seats in your brother's sports car, when it should be focused on the misery you're going to experience when making your monthly car payments. Since you don't have memories of this yet, it's a hard thing for your brain to contemplate.


"I am not a product of my circumstances. I am a product of my decisions." –Stephen Covey

Some decisions are minor, such as what to eat, which route to drive to work, or in what order to tackle tasks; others are more difficult, such as choosing between two job offers, whether to move to a new city for someone you love, or whether to cut a toxic person out of your life. Regardless of the magnitude of the decision, our brains make it hard for us to keep the perspective we need to make good choices.

Bronnie Ware spent her career as a palliative care nurse, working exclusively with people who were 3 to 12 months from death. She made a habit of asking them about their greatest regrets, and she heard the same five regrets time and time again. By studying these regrets, you can make certain that you make good choices and don't fall victim to them yourself.
Read More...
Wednesday, October 17, 2018 -
The following is a reprint of a guest
article
by Candace Moody that appears in the Art of Manliness web site.

Men have been giving gifts to women since the first Neanderthal offered his crush a polished wolf femur. In the millennia that have followed, homo sapiens invented the wheel, the laptop, the foam fan finger, and put a man on the moon. But men have not yet developed a system for buying the women in their lives meaningful gifts for special occasions. As a public service, I offer this gifting system for homo sapiens and homo inermis.
Read More...
Tuesday, September 11, 2018 -
The following is a reprint of an
article
by Brett and Kate McKay that appears in the Art of Manliness web site.
A lot of people live in perpetual dissatisfaction with the state of the world.

They feel that virtues like integrity and courage are in short supply, that politics is an embarrassing circus, and that society is getting worse rather than better. And they feel powerless to do anything about it.

They say they're too young or busy to accomplish anything important, or that they don't have any gifts or talents to contribute, or that nothing they could do would make a difference anyway.

One man, a boy really, is uniquely suited to squash the ultimately empty excuses we all give for not taking action: Jacques Lusseyran, a little known hero of the French Resistance movement during World War II.

At the age of eight, Lusseyran lost his sight when he fell into the corner of a teacher's desk at school, and one of the arms of his eyeglasses tore into his right eye. His left eye then suffered from "sympathetic inflammation," and both were left completely blind.

In a time when the blind were often sidelined from mainstream society and sent to special schools, Jacques never wanted to be an exception or get treated with kid gloves; he went back to his old school, made many friends, rose to the top of the class, and joined with the other boys in their rough and tumble play.

Then in 1941, when he was just sixteen years old, Lusseyran created Volontaires de la Liberté — the Volunteers of Liberty — and recruited 600 of his peers into the French Resistance movement. With the Germans occupying the city of Paris where he lived, and censoring the news coming into France, he and his compatriots began publishing and distributing a bi-weekly underground news bulletin. The Volunteers of Liberty then joined with another, larger Resistance group, Défense de la France (Defense of France). Jacques served on the organization's Executive Committee and editorial board, and used the little army of young men he had built up to distribute the DF's own newspaper and grow its circulation to a quarter of a million.

Even when he was eventually arrested and held at the Buchenwald concentration camp, Lusseyran continued to resist the Germans and aid his fellow men — starting yet another covert news organization in order to build morale and encourage the hopes of his fellow prisoners.

Jacques Lusseyran perfectly embodied the maxim of Theodore Roosevelt to "Do what you can, with what you have, where you are." At every turn, he could have made perfectly sensible excuses for sitting on his hands and doing nothing: "I'm blind! I'm only 16! I live in an occupied country!" Instead, he was always looking for some way to take action.

We have thus created this "Do What You Can" (DWYC) guide inspired by Lusseyran's life. Below you'll find 5 of the excuses people commonly give as to why they can't make a difference, how the example Lusseyran set destroys that excuse, and the DWYC action principle you should replace it with.
Read More...
Thursday, August 23, 2018 -
The following is a reprint of an
article
by Brett and Kate McKay that appears in the Art of Manliness web site.
Editor's note: The following excerpt on the "The Ten Commandments of Success" is taken from The Business of Life (1916) by Frank Crane. It has been condensed from the original.

It is the purpose of this piece of writing to give a glimpse of the fundamentals of success. I would indicate, not all the elements, but what kind of elements they are that enter into a triumphant existence.

I do not have in mind success in your particular calling. I have nothing to say concerning some things in which you are much interested, to wit; how you can sell more goods in your grocery, how you can acquire prominence as an actor, how you can be elected to office, or get rich or play the fiddle, or write a best seller. But I shall speak of things that will result in such goods as your own self-respect, the love and esteem of those who know you, a settled feeling of courage toward destiny, of hope in the future and of satisfaction with the past – in other words, life success instead of vocational success.

Vocational training is necessary. But life training is more necessary. You ought to serve a thorough apprenticeship to become an expert mechanic, baker, or lawyer, and receive a business training to become a good secretary, but all that is not the prime business of school. For the first goal of education should be to make you a wholesome, efficient, and cheerful man.

There are two kinds of success: success of distinction and success of satisfaction.

Success of distinction means getting rich, or famous, or in some way marked out among your fellows.

There is no doubt that this kind of success tastes good and appeals to us all. We love the spotlight, like to see our names in the newspaper and our pictures in the magazine. We should be properly proud to have our names go down in history.

But this point should not be overlooked: that in this sort of success Chance plays a great part.

Distinction is always mixed with luck. Napoleon, Grant, Roosevelt, and Dickens undoubtedly were men of sound qualifications, yet there have been many with abilities quite as great who never got such prominence. Good fortune has not all to do with making a prominent person, but it always has something to do with it.

On the contrary with the success of satisfaction opportunity has nothing whatever to do. You can be happy, strong, efficient, lovable, not ashamed to look at your face in the glass, to draw your wages and to stand before the judgment seat; you can make your life a glad and not a sad affair, and you can do this despite all the gods on Olympus, despite all ill luck, sickness, and calamity, and in face of all the imps of perdition.

You can have the success of satisfaction as certainly as two and two make four. All you have to do is find the cosmic laws of the spirit and keep them. They are just as accurate as the laws of mathematics.

We shall therefore set down some hints toward success, and call them Ten Commandments. For they are very old, very obvious, and for all that very essential.

For success is not some novel thing, to be come at by a trick or new discovery, but by the well-worn path of wisdom, the road of sages from Moses to Maeterlinck, and our children's children must perforce study the same map and observe the same landmarks that were known of our fathers' fathers.
Read More...
Tuesday, July 31, 2018 -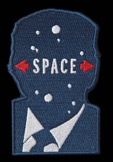 When Bloomberg Businessweek asked eight leading designers to
brand President Trump's preposterous "Space Force"
, they can't possibly have imagined getting anything this deliciously good.


If Milton Glaser doesn't start selling t-shirts, he's really leaving money on the table.

While Glaser's logo is the hands-down best, the efforts from David Reinfurt and Other Means are also exceptional, and all eight logos are great in their own way. Be sure to read each designer's brief explanation of their logo as well.
Read More...
Thursday, June 28, 2018 -

The following is a reprint of an
article
by Brett and Kate McKay that appears in the Art of Manliness web site.
Editor's note: On December 26, 1960, Sports Illustrated published "The Soft American" by John F. Kennedy, in which the then president-elect outlined his concern over the deteriorating physical condition of Americans, argued for the importance of fitness in developing the potential of the "whole man" and the future health of the country, and detailed his plan to make fitness a focus during his administration. JFK lived up to his word, promoting a life of "vig-ah" in general and the "50-Mile March" challenge in particular, and using the President's Council on Physical Fitness to encourage the nation's schools to adopt a fitness curriculum.

Beginning more than 2,500 years ago, from all quarters of the Greek world men thronged every four years to the sacred grove of Olympia, under the shadow of Mount Cronus, to compete in the most famous athletic contests of history—the Olympian games.

During the contest a sacred truce was observed among all the states of Greece as the best athletes of the Western world competed in boxing and foot races, wrestling and chariot races for the wreath of wild olive which was the prize of victory. When the winners returned to their home cities to lay the Olympian crown in the chief temples they were greeted as heroes and received rich rewards. For the Greeks prized physical excellence and athletic skills among man's greatest goals and among the prime foundations of a vigorous state.

Thus the same civilizations which produced some of our highest achievements of philosophy and drama, government and art, also gave us a belief in the importance of physical soundness which has become a part of Western tradition; from the mens sana in corpore sano of the Romans to the British belief that the playing fields of Eaton brought victory on the battlefields of Europe. This knowledge, the knowledge that the physical well-being of the citizen is an important foundation for the vigor and vitality of all the activities of the nation, is as old as Western civilization itself. But it is a knowledge which today, in America, we are in danger of forgetting.

The first indication of a decline in the physical strength and ability of young Americans became apparent among United States soldiers in the early stages of the Korean War. The second came when figures were released showing that almost one out of every two young Americans was being rejected by Selective Service as mentally, morally or physically unfit. But the most startling demonstration of the general physical decline of American youth came when Dr. Hans Kraus and Dr. Sonja Weber revealed the results of 15 years of research centering in the Posture Clinic of New York's Columbia-Presbyterian Hospital — results of physical fitness tests given to 4,264 children in this country and 2,870 children in Austria, Italy and Switzerland.

The findings showed that despite our unparalleled standard of living, despite our good food and our many playgrounds, despite our emphasis on school athletics, American youth lagged far behind Europeans in physical fitness. Six tests for muscular strength and flexibility were given; 57.9% of the American children failed one or more of these tests, while only 8.7% of the European youngsters failed.
Read More...
Thursday, June 28, 2018 -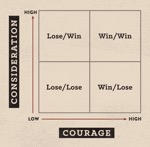 The following is a reprint of an
article
by Brett and Kate McKay that appears in the Art of Manliness web site.
Welcome back to our monthly series that summarizes, expands, and riffs on each of the seven habits laid out in The 7 Habits of Highly Effective People by Stephen Covey.

The first of Covey's 7 Habits are what he calls the "habits of private victory": Being Proactive, Beginning With the End in Mind, and Putting First Things First prompt us to get our own lives in order. By living these first three habits, we start acting as autonomous, high-agency individuals, learn to recognize what we want in life, and begin to turn our ideals into reality.

But we don't live in a vacuum. We have to interact with other people who have their own desires and ambitions that might conflict with our own. Sure, your goal in life might be to get a job with a certain company, but that company has its own goals and might not think you're the guy to help reach them. Or maybe you have a goal of working out first thing in the morning, but your wife wants you to help get the kids ready for the day.

How do you successfully navigate the world as an individual who lives among other individuals?

That's what the next three habits seek to answer. Covey calls them the "habits of public victory," and the first of this trio of outward-facing habits — Think Win/Win — provides the framework, or "paradigm" in Covey-speak, for all of them.
Read More...
Friday, June 22, 2018 -

This is an article by Dahlia Lithwick that appears on the
Slate web site
.
The Trump administration is playing a game of choose your own facts, but every single version of this story ends with screaming children in cages.
Read More...
Thursday, June 21, 2018 -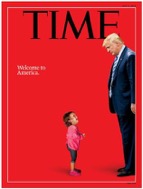 This news article appears on the
CNN web site
. The picture says more than a thousand words. It is very powerful.
The Trump administration's policy that effectively separated families crossing the US border has held up a big, glaring mirror to America's moral character. In TIME magazine's latest cover, the reflection is met with indifference in the face of human suffering.
Read More...
Tuesday, June 19, 2018 -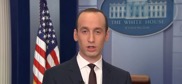 This "news article" appears on the
Onion web site
. It is clearly fabricated. However, I wonder how far off it is for the senior policy advisor to Donald Trump.
Read More...
Friday, June 15, 2018 -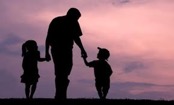 The following is a reprint of an
article
by Brett and Kate McKay that appears in the Art of Manliness web site.
Fathers tend to be taken for granted.

We invariably make more of a fuss over Mom on Mother's Day than Dad on Father's Day, for one.

Dads are like a steady but less sentimentalized institution — the sun in our familial sky that warms and gives life but isn't much thought about unless he goes missing.

Yet this belies the enormous impact fathers truly have on their children; while a dad's nurturing may often take the form of playful roughhousing and silly jokes, his influence is quite serious and significant: the presence of a loving father greatly increases a child's chances of success, confidence and resilience, physical and mental well-being, and yes, quite naturally, their sense of humour.

One of the manifestations of the way we take fathers for granted is that there exist many more quotes about Mom than dear old Dad (and even fewer about fathers and daughters). To make more accessible those great pearls of wisdom that do exist, we searched high and low for the very best, and created this ultimate treasury of quotes about fatherhood. These short quotations provide great prompts for reflection; typically, we're so busy plowing ahead that we don't pause to look up and get a "birds-eye" perspective on things — taking the time to ponder what our own dads meant to us, and the way we're shaping, and should be savouring, our kids right now.
Read More...
Friday, June 01, 2018 -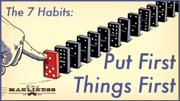 The following is a reprint of an
article
by Brett and Kate McKay that appears in the Art of Manliness web site.
Welcome back to our monthly series that summarizes, expands, and riffs on each of the seven habits laid out in The 7 Habits of Highly Effective People by Stephen Covey.

Covey's first two habits are big picture and abstract.

Habit #1 — "Be Proactive" — is about changing your mindset from someone who is acted upon to someone who acts. It's about reminding yourself that you are in charge of your life and how you respond to it.

Habit #2 builds off of the first. It instructs you to marshal the power of personal agency and "Begin With the End in Mind" — the "end" here being nothing less final than the grave. When you look back on your life from your deathbed, what do you want to see and how do you want to feel? Once you know that, you create a personal mission statement based on timeless principles and your own core values that helps you develop and practice these "eulogy virtues."

Habit #3 is where the rubber meets the road.

As Covey argues, Habits 1 and 2 are about personal leadership — figuring out where you want to go and what you want to do in life — while Habit #3 is about personal management. It's about taking the big picture, the abstract, the idealistic, and turning them into the day-to-day, the concrete, the practical. It's about taking external actions that match your internal convictions.

As Covey puts it, "While leadership decides what 'first things' are, it is management that puts them first."
Read More...
Tuesday, May 22, 2018 -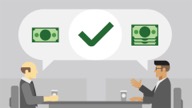 The following is a reprint of an
article
by Jeremy Anderberg that appears in the Art of Manliness web site.
So you put your best game on during the interview process and convinced a company to extend you a job offer. Huzzah! All that hard work has paid off and now you can relax and congratulate yourself, right? Only partially. First, you have to negotiate that offer so that you get exactly what you want and need in terms of salary and other benefits.

While companies almost always build some negotiation room into their benefits packages, only 1/3 of people actually negotiate them. This can be a costly mistake: if you could have successfully negotiated your starting salary $10,000 higher, not only would you have made $10k more your first year with the company, and every year after that, but your future raises, being proportional to your salary, would have all been higher too. By not negotiating your starting salary and benefits when you're given a job offer — which requires simply opening your mouth for 30 seconds(!) — you can leave a ton of money on the table in the years and decades to come.

Given that, why don't more people do it? Fear, namely. People feel too awkward (money talk always feels taboo), don't know how to negotiate, haven't much practiced it, etc. So the first thing to do is to bone up on your negotiating skills before you're in the midst of a job hunt. It's easier to ask for $100 off a TV at an electronics store than to ask for $10,000 more per year from a potential employer. Get some practice in with low-stakes haggling.

Once you're a little more comfortable with negotiating in general, utilize the following job offer-specific tips — broken down into the different stages of the process — to get the best possible "deal" on your salary and benefits.
Read More...
Tuesday, May 08, 2018 -
The following is a reprint of an
article
by Brett and Kate McKay that appears in the Art of Manliness web site.
If you've been following the Art of Manliness for a while now, you've likely caught on to the influence that the classical cultures of Greece and Rome exert on a lot of our content. We promote an idea of "manliness as virtue" that was espoused by both of these ancient civilizations. And there's a reason for that: In college, I majored in "Letters" — a degree program connected with the Classics Department. I studied Latin and took classes on the history of freedom in both ancient Greece and Rome. I read and discussed the Greek tragedies and even took an entire course on Ovid. It's during this time that I developed a deep and lasting love for classical culture; despite having graduated from college nearly ten years ago, I'm still reading and pondering the works of Homer, Plato, and Cicero.

An understanding of the culture, philosophy, and literature of antiquity has greatly enhanced my life, and it's an education I think every man should be well-versed in. Even if you didn't study the classics in high school or college, there's a case to be made that you should begin doing so now. Below are eight reasons why every man should dive into the classics, as well as a list of suggested works to get you started.
Read More...
Wednesday, April 25, 2018 -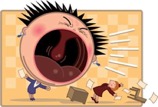 Difficult people defy logic. Some are blissfully unaware of the negative impact that they have on those around them, and others seem to derive satisfaction from creating chaos and pushing other people's buttons. Either way, they create unnecessary complexity, strife, and worst of all stress.

Studies have long shown that stress can have a lasting, negative impact on the brain. Exposure to even a few days of stress compromises the effectiveness of neurons in the hippocampus—an important brain area responsible for reasoning and memory. Weeks of stress cause reversible damage to neuronal dendrites (the small "arms" that brain cells use to communicate with each other), and months of stress can permanently destroy neurons. Stress is a formidable threat to your success—when stress gets out of control, your brain and your performance suffer.

Most sources of stress at work are easy to identify. If your non-profit is working to land a grant that your organization needs to function, you're bound to feel stress and likely know how to manage it. It's the unexpected sources of stress that take you by surprise and harm you the most.

Recent research from the Department of Biological and Clinical Psychology at Friedrich Schiller University in Germany found that exposure to stimuli that cause strong negative emotions—the same kind of exposure you get when dealing with difficult people—caused subjects' brains to have a massive stress response. Whether it's negativity, cruelty, the victim syndrome, or just plain craziness, difficult people drive your brain into a stressed-out state that should be avoided at all costs.

The ability to manage your emotions and remain calm under pressure has a direct link to your performance. TalentSmart has conducted research with more than a million people, and we've found that 90% of top performers are skilled at managing their emotions in times of stress in order to remain calm and in control. One of their greatest gifts is the ability to neutralize difficult people. Top performers have well-honed coping strategies that they employ to keep difficult people at bay.

While I've run across numerous effective strategies that smart people employ when dealing with difficult people, what follows are some of the best. To deal with difficult people effectively, you need an approach that enables you, across the board, to control what you can and eliminate what you can't. The important thing to remember is that you are in control of far more than you realize.
Read More...
Thursday, March 15, 2018 -

The following is a reprint of an
article
by Brett and Kate McKay that appears in the Art of Manliness web site.

The aristocratic La Rochefoucauld was born into wealth during a time in which the French royal court vacillated between aiding and threatening the noble class. During the mid-1640s, the French king (Louis XIV) was just a child, and his mother and other members of the royal court ruled in his stead. Oftentimes they executed policies that were in their own self-interest, and which reduced the power and independence of the nobility. In response, the nobility rebelled. From 1648 until 1653 France descended into a civil war between the noblemen and the bureaucrats of the royal court — battles that became known as the Fronde. La Rochefoucauld was one of the leading rebel noblemen during these wars. His father died fighting in the Fronde in 1650 and he himself was shot through the head. He was blinded from the headshot, but made a miraculous recovery and eventually regained full vision.

Despite their best efforts, the noblemen lost, and La Rochefoucauld retired to his country estate where he wrote and took part in the salon of Madeleine de Souvré, marquise de Sablé. Like many noblemen who fought in the Fronde, La Rochefoucauld wrote his memoirs. But he also spent a great deal of his time and energy on a collection of aphorisms that he entitled Maximes.

Maximes consists of hundreds of two- or three-line sentences in which La Rochefoucauld muses about honor, fate, friendship, love, and the human tendency for self-delusion. His experience with the royal court during the Fronde influenced his Maximes immensely. He saw firsthand the conniving and social duplicity that went on amongst members of the royal court and observed that often in life it isn't the virtuous, but rather the cunning and lucky who succeeds. Like many French classical writers, La Rochefoucauld glorified strength of body and character, and despised weakness. It's no surprise then that Nietzsche was highly influenced by him and tried to imitate his aphoristic style.

When you read La Rochefoucauld's Maximes, you're taken aback about how modern they seem. I sometimes forget I'm reading lines penned over 355 years ago. This is partly due to the fact that they are interlaced with a certain cynicism. In fact, Maximes offended some of La Rochefoucauld's contemporaries who felt his cynicism was intended as a knock against traditional scruples and morality. But La Rochefoucauld himself was in fact an idealist who always led a very upright and virtuous life — sticking with his principles even when they got him into social and political trouble. His maxims were not then intended to inspire others to live in a strictly Machiavellian way, but rather to move readers towards greater self-awareness, and an understanding of the motives of others as to not be ensnared by their traps and temptations. In short, he was trying to figure out how to live one's ideals in a backstabbing world where people are often not as they seem, and cannot even recognize their tendency to manipulate others and deceive themselves.

I like thumbing through the maxims of La Rochefoucauld every now and then when I feel like I'm getting too full of myself. His maxims remind me that oftentimes success in life comes through mere luck and that Lady Luck is a fickle dame. What's more, his keen insights about human psychology remind me that the easiest person to fool is usually yourself, so always question the narratives you're telling yourself, about yourself.

Below I offer a collection of my favorite maxims from the 504 that La Rochefoucauld penned. Hopefully they will give you a taste of his style, as well as insights on how to more deftly navigate a world that still remarkably resembles the machinations of a French royal court.
Read More...
Monday, March 05, 2018 -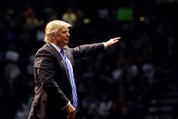 I do not frequently recommend books. However, this book is well worth reading. It is written by Timothy Snyder, a world-renowned authority on Eastern Europe and the Holocaust. He is the Housum Professor of History at Yale University and a permanent fellow at the Institute for Human Sciences in Vienna. The following is a summary appearing on the
CBC Radio web site
.
Read More...
Friday, February 16, 2018 -

Since I am on an "Onion" run, this "commentary" appears on their
web site
. It really makes one wonder.
Read More...
Friday, February 16, 2018 -
Friday, February 16, 2018 -

This "commentary" appears on the
Onion web site
. It is not only brilliant, but apropos.
Read More...
Monday, February 12, 2018 -

The following is a reprint of an
article
by Brett and Kate McKay that appears in the Art of Manliness web site.
Whenever there is a tragedy somewhere in the world, people tend to react with an outpouring of emotion and sympathy. This a healthy and excellent thing, but oftentimes the sympathetic impulse rises and extinguishes all within the confines of a person's chest and without producing any external effect. Too often we compulsively consume the news the way we consume a book or a movie: as removed spectators who enjoy the drama—the emotions it elicits—for its own sake. (Most people do not think of horror and sympathy as pleasurable, but all intense emotions, when experienced in a situation of safety, offer a certain gratification.) This passivity is understandable—we feel powerless to do anything beyond broadcasting support on social media. But in this we think too narrowly. While it may not be possible to turn our sympathetic feelings into actions that will directly help the victims of tragedies, we should not let this noble impulse—an affirmation of our best humanity—pass by unutilized either.
Read More...
Thursday, February 01, 2018 -

This article—clearly made up—
appears
on the Onion web site.
Read More...
Monday, January 29, 2018 -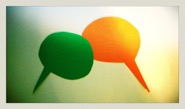 The following is a reprint of an
article
by Brett and Kate McKay that appears in the Art of Manliness web site.

It is the evening of September 19, 1931.

Three men stroll down Addison's Walk, a picturesque footpath that runs along the River Cherwell on the grounds of Oxford's Magdalen College. Two of the men — C.S. Lewis and J.R.R. Tolkien — are particularly engaged with one another, deep inside an animated discussion on the nature of metaphor and myth.

While both men are 30-something war veterans, teach and lecture at Oxford colleges, and share a love of old literature, the two friends are in many ways a study in contrasts. Lewis has a ruddy complexion and thickly set build. His clothes are loose and shabby. His voice booms as he speaks. Tolkien is slender, dresses nattily, and speaks elusively. Lewis is more brash; Tolkien more reserved.

Besides differences in personality, the men are divided by something more fundamental: Tolkien has been a faithful Catholic since childhood, while Lewis has been a committed atheist since the age of 15.

Over the last few years, however, Lewis' position on God has slowly been softening, partly due to his friendship with Tolkien and the many conversations they've had since first meeting five years ago. The two academics — Tolkien a Professor of Anglo-Saxon; Lewis a Fellow and Tutor of English Literature — initially bonded over a shared love of what Lewis calls "Northerness" — an almost visceral pang of longing for the epic, heroic, grey-filtered world described in Norse mythology.

At times the men have stayed up until the early hours of the morning, "discoursing of the gods and giants and Asgard." Lewis has often shared with Tolkien his affinity for Baldr — the Norse god of love and peace, forgiveness and justice — who is wrongly killed but comes back to life after Ragnarok (a kind of Viking apocalypse). He has told his friend that he feels "mysteriously moved" by such stories of sacrifice, death, and resurrection.

A love of mythology may have brought the friends together, but it has also served as one of Lewis' major stumbling blocks to embracing Christianity. As a young man he had decided that the faith was simply "one mythology among many," and was just as fabricated as all the rest: "All religions, that is, all mythologies to give them their proper name, are merely man's own invention — Christ as much as Loki."

Yet as much as Lewis wished to hold onto this position, he couldn't shake the sense that it felt like a stiff and confining set of clothes — that he had stubbornly been keeping something at bay he wasn't entirely sure he didn't want to embrace. Despite his best defenses, he felt a prodding within, and believed it was God himself who was actively hunting him like a deer; "I never had the experience of looking for God," he later said. "It was the other way round."

If God was indeed "stalking" Lewis, this pursuit often took the form of conversations with his friends — not only Tolkien, but other bright scholars who saw no contradiction between their intellectualism and their faith. They challenged Lewis' conviction that the head and the heart could not be combined, peppered him with searching questions he struggled to answer to his satisfaction, and ultimately set him off on a journey to see if rational underpinnings for theism could be found.

Much to Lewis' dismay, his project was a success. Though he did not want to acknowledge the existence of God, did not want "to go back to the bondage of believing in any old (and already decaying) superstition," and wished not to be "interfered with" by Deity or anyone else, he found that, to his mind, the evidence indeed pointed to there being some kind of higher power in the universe. And so in 1929, he knelt down, "admitted that God was God," and became the "most reluctant convert in all of England."

To Lewis it was a purely rational decision, and while he became a theist that night, his belief did not extend beyond an unknown, impersonal God into a faith in Christ specifically. It would take two more years, and one transformative conversation begun along Addison's Walk, for him to make that leap.

Lewis takes that walk not only with Tolkien, but also Hugo Dyson, who teaches English at Reading University and is, like Tolkien, a committed Christian. Amidst a swirl of leaves a warm wind has dislodged from the trees, Lewis lays out his remaining obstacle to embracing his friends' faith. He tells them that he can conceive of Christ as an ultimate exemplar in how to live a virtuous life, but that he struggles with the whole idea of his enacting an atonement that saves mankind. He couldn't see "how the life and death of Someone Else (whoever he was) 2,000 years ago could help us here and now." Phrases like "sacrifice" and "the Blood of the Lamb," seem to Lewis to be "either silly or shocking."

Tolkien and Dyson listen to their friend's concerns, and decide to retire to Lewis' lodgings at the college to continue the discussion. The men settle themselves in Lewis' room and take out their pipes. As the clock ticks past midnight, and the room fills with curls of smoke, both Dyson and Tolkien share insights from their own journey to faith. But it is Tolkien's arguments that will ultimately hold the most sway. The professor unfolds to Lewis a different way of looking at the centrepiece of the Christian gospels — one that ironically embraces, rather than flees from, the idea of it being a myth.

Myths, Tolkien explains, are not fairy tales, intentional lies, or mere fabrications, but are instead powerful vehicles for revealing the world's deepest truths. All myths, he argues, illuminate layers and dimensions of existence that are often missed by our narrow human vision. In this way, they can actually be more "real" than what we normally call reality. Tolkien posits that myth makers exercise a God-given power, and act as "sub-creators" who share pieces of the ultimate Truth that is hidden from plain sight. All the world's myths then serve as prisms through which we can see fragments of divine light. Stories, Tolkien argues, are sacramental.

Lewis has gone from believing that Christianity is a myth that is false like all other myths, to feeling that he must think Christianity is a true religion, wholly different from the false world of mythology. Tolkien suggests another perspective: that all myths reflect "a splintered fragment of the true light," and that Christianity is a "true myth" that encompasses and expands on all the rest. That is, while God had formerly used the poetic images and traditions of other cultures to express himself, Christ had come in real historical time to live out a story that actually happened.

Yet, Tolkien challenges his friend, the Christian story of atonement and resurrection should still be approached just as Lewis had the Norse tales of gods like Baldr — allowing the story to deeply and mysteriously move him. Like all myths, the true myth of Christ was not to be grasped mechanistically, as a literal description of things that had happened, but imaginatively, for its meaning. The Christian myth was true not in the sense of revealing the actual nature of God, and how exactly mankind had been redeemed, which finite minds could not possibly comprehend; it was true in the sense that the incarnation, crucifixion, and resurrection composed the best vehicle — the best narrative — by which the human mind could be illuminated and catch a glimpse of the deeper structure underlying the eternities.

Lewis' pilgrimage to faith had been a long one, in which intellectual barriers gradually fell away and pieces of insight slowly fell into place. But there remained one jumble still to untangle. All his life, Lewis has felt the tug of two seemingly contradictory impulses: one, a deep, unsatisfied longing for beauty and joy, and two, the desire to make sense of the world rationally. As Tolkien speaks, Lewis realizes that these two inclinations needn't be at odds, and can in fact be reconciled. He sees that faith can be the greatest catalyst for imagination, and that imagination can conceive of a reality more real than that which can be discovered by clinical observation alone. A new possibility opens to Lewis: one in which he can bring his entire self to the Christian faith — mind and heart, intellect and intuition. It is a transformative, revelatory moment.

Lewis continued to talk with Tolkien and Dyson until three in the morning. And as he continued to turn over their conversation in the days that followed, his belief in the Passion story grew, until he could write to a friend on October 1: "I have just passed on from believing in God to definitely believing in Christ — in Christianity. I will try to explain this another time. My long night talk with Dyson and Tolkien had a great deal to do with it."

Lewis has not only passed on from theism but to a wholly new path for his life. He is destined to become the most famous Christian apologist of his time, the creator of his own illuminating myths in the form of the Narnia series, and a writer whose works continue to be discovered and prized today. A single conversation begun on Addison's Walk turned out to be something like a railroad switch — diverting Lewis from the track he was on, and sending him in a completely new direction.
Read More...
Monday, January 15, 2018 -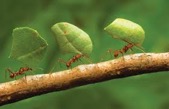 The following is a reprint of an
article
by Brett and Kate McKay that appears in the Art of Manliness web site.

When it comes to keeping your New Year's resolutions, you probably think you know the secret to success.

Whether you've resolved to lose weight, eat better, use your time more effectively, or even to amor fati, you've simply got to get more disciplined.

Right?

Certainly, discipline plays a crucial role in making any mindset or behavioral change. We've said as much ourselves.

But the exact nature of this need for discipline is frequently misunderstood.
Read More...
Tuesday, January 02, 2018 -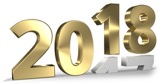 The following is a reprint of an
article
by Kyle Eschenroeder that appears in the Art of Manliness web site.

We've once more rolled into the time of year where many of us make resolutions for how to live better in the months to come.

Most of these resolutions concern very concrete, practical parts of life: losing weight, exercising more, wasting less time, getting organized. Worthy resolutions all.

But the philosopher Friedrich Nietzsche once gave himself a different kind of resolution — one that was both epically sweeping, and yet had the potential to tangibly transform every single area of his life:


"For the New Year . . . everyone takes the liberty of expressing his wish and his favorite thought: well, I also mean to tell what I have wished for myself today, and what thought first crossed my mind this year,—a thought which ought to be the basis, the pledge and the sweetening of all my future life! I want more and more to perceive the necessary characters in things as the beautiful:—I shall thus be one of those who beautify things. Amor fati: let that henceforth be my love! I do not want to wage war with the ugly. I do not want to accuse, I do not want even to accuse the accusers. Looking aside, let that be my sole negation! And all in all, to sum up: I wish to be at any time hereafter only a yea-sayer!"

Nietzsche resolved to amor fati — to love his fate. He wanted to say yes to life.

Amor fati was in fact not just a one-time new year's resolution for Nietzsche, but central to his whole philosophy:

"My formula for human greatness is amor fati: that one wants to have nothing different, not forward, not backward, not in all eternity. Not merely to bear the necessary, still less to conceal it. . . . but to love it."

While Nietzsche's resolve to amor fati was rather broad and immense in scope, he fortunately had a very specific tool to help him achieve his goal: the idea of eternal return.

If saying yes to life is a resolution you'd also like to make this year, then this tool — this radically perspective-altering prism — will prove invaluable to you as well.
Read More...
Thursday, December 14, 2017 -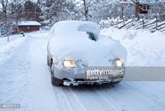 The following is a reprint of an
article
by Jeremy Anderberg that appears in the Art of Manliness web site.
While busy airports tend to get all the attention around the holiday travel season, the highways and byways are actually far more trafficked. Of long-distance travelers — those going 50 miles or more — over 90% are getting to where they're going by car. Thanksgiving and Christmas/New Year's are in fact the most heavily trafficked times of year on America's roads.

While it's wonderful that folks are traveling to spend time with friends and family, it's also an unfortunate time of year to be on the roads in certain parts of the country. Icy streets and snowstorms can quickly change a pleasant drive with the family into a stressful and truly dangerous situation, especially if one isn't familiar with winter driving tactics and practices; it's a whole different game than driving on dry pavement.

So whether you'll be passing through conditions on the way to Grandmother's house that you don't normally encounter in your home state, or you've recently moved to a snowy place and are getting the feel for driving in your first winter there, be sure to acquaint yourself with how to navigate this cold and slick season. Below I offer a primer on this subject, based on input from experts, as well 15 years of my own experience driving in wintry conditions in Minnesota, Iowa, and Colorado.
Read More...
Monday, November 27, 2017 -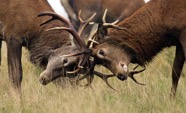 The following is a reprint of an
article
by Brett McKay that appears in the Art of Manliness web site.

Welcome back to our series on male status. This series aims to help men understand the way status affects our behavior, and even physiology, so we can mitigate its ill effects, harness its positive ones, and generally get a handle on how best to manage its place in our lives.

In our last two posts, we discussed the various biological and neurological responses both animals and humans experience in response to gains and losses in status. For example, feel-good neurochemicals and hormones like serotonin, dopamine, and testosterone rise when we experience a gain in status, but fall when we lose it.

But why do we supposedly logical and rational human beings have these automatic reactions to status in the first place? Why do we have these visceral reactions even when we try our hardest to be indifferent to the opinions of others?

The answer is simple: for millions of years, status has been vital to the survival and reproductive success of all animals, including our own prehistoric ancestors.

Social status doesn't play as direct and concrete a role in determining whether modern Western humans survive and thrive, but though the landscape has changed, our wiring hasn't. The reason you feel like crap when someone ignores your text messages? Being attuned to how others sized you up once meant the difference between life and death. The reason it stings when someone calls you a coward? Even just a few centuries back, being known as a risk-averse wimp was a guaranteed way of becoming a genetic dead-end.

In today's post, we're going to take a look at the biological evolution of status and how an animal's sensitivity to it helps determine its chances of survival and reproduction. While humans are a unique species, there are many parallels between the behaviors of other creatures and ourselves — similarities that show that far from being a cultural construct, status-seeking is a nearly universal part of the biological fabric of this world.
Read More...
Monday, November 20, 2017 -

The following is a reprint of an
article
by Brett & Kate McKay that appears in the Art of Manliness web site.

Imagine, if you will, a day in the life of Jack London — fascinating adventurer and author of hundreds of short stories and more than 50 books, including classics like Call of the Wild and White Fang.

Come into his room on a typical morning, and see him propped up against a pile of pillows in bed. A mound of cigarettes sits on a plate on his nightstand. Notes hang from a clothesline strung across a corner of the room. The author is writing his latest story in longhand on a pad resting on his lap.

What's London's state of mind as he brings to life another of his muscular tales of the Klondike? Is he glowing with the vigor and inspiration that comes from laboring at the very vocation he was born to do? Do the muses descend upon his keen mind and practically compel his hand across the paper? Is he animated by passion, lost in the reverie of creative work?

Decidedly not.

Rather, London describes his work this way: "I go each day to my daily task as a slave would go to his task. I detest writing." And on another occasion: "I am nothing more than a fairly good artisan. I hate my profession. I detest the profession I have chosen. I hate it, I tell you, I hate it!"

If London disliked writing so much, why did he pursue this career? Simply because it was "the best way [he] had ever found to make a very good living." London had a knack for writing, and it paid well, allowing him to support his family and expand his ranch, so he struggled through it nearly every single day for the last decade and a half of his life.

London may not have liked his profession, but he pursued it as an absolute professional.
Read More...
Friday, October 27, 2017 -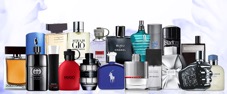 The following is a reprint of an
article
that appears in the Art of Manliness web site.

On my recent trip to Atlanta I was the last person to board my plane.

I asked the stewardess if I could check my bag, and as she reached over to grab my luggage she immediately looked up and said, "You smell wonderful!"

Now I'm a married man, but I have to admit that this compliment from a beautiful woman had me feeling good the entire flight.

And that's why this matters, gentlemen.

Fragrance is an invisible part of our personal style, and it has a powerful effect on how people see and remember you.

A good cologne offers numerous benefits, from making you more attractive, to helping you feel less stressed and more confident.

And yet 80% of men do not wear fragrance on a regular basis!

Why is that?

I feel the main reason is a lack of basic information and education. Most men who use colognes and perfumes do so because they had a father or role model who introduced them to the practice. Here in the U.S., the industry is dominated by women and most men are ignorant of the terminology.

Additionally, there is a strong fear of overusing fragrance and the repercussions it can have on our reputation. No one wants to be known as "Pepe Le Pew."

Thankfully, a working knowledge of how to understand fragrance and wear it well is easily within reach, and we'll provide it to you today!
Read More...
Friday, October 20, 2017 -

The following is a reprint of an
article
by Brett & Kate McKay that appears in the Art of Manliness web site.
You're in a public place — say a restaurant or a doctor's waiting room — and it's taking longer to get your food or have your name called than you expected. Your toddler is starting to get restless. And cranky. Real cranky. She's whining and teetering on the edge of a crying fit, and the other folks around you are glancing over with irritated, disapproving looks.

You don't have any toys or books on you, making it extremely tempting to just shove your smartphone into your tyke's pudgy little hands to instantly shut off the waterworks.

But, the idea that you should turn to your phone whenever you feel unhappy or bored is not exactly the kind of lesson you want to teach her; you want her to grow up to be able to entertain herself, absent a technological device. So you think about busting out some pen and paper games like hangman or tic-tac-toe, but she's preliterate and only understands strategy in terms of figuring out how to poop so no one sees her.

What to do?

Well, with a few completely accoutrement-free games in your metaphorical back pocket, you can easily improvise some games that'll keep your little one happy and engaged before her chicken nuggets finally arrive. Here are 9 fun, brain-boosting ideas to keep on deck; some work better depending on age and ability, many can be modified to meet your toddler's level of cognition (which is right around that of a golden retriever), and some will be equally enjoyed by the preschooler set on up. Experiment and see what captures your kiddos' attention.
Read More...
Monday, October 09, 2017 -

This series of news articles—clearly made up—
appears
on the Onion web site. They have captioned each: ""No Way To Prevent This,' says only nation where this regularly happens."
Read More...
Monday, September 18, 2017 -

The following is a reprint of an
article
by Brett McKay that appears in the Art of Manliness web site.

Welcome back to our series on male status. This series aims to help men understand the way status affects our behaviour, and even physiology, so we can mitigate its ill effects, harness its positive ones, and generally get a handle on how best to manage its place in our lives.

In the last post, we discussed the way in which a desire for status is hardwired into our neurology, and how losing and gaining status affects the brain.

But status is not only woven into our brains; it's also tied into our bodies. And the main driver behind the physiology of status is testosterone. Exactly how this hormone impacts our desire to gain and hold on to status is what we'll delve into today.
Read More...
Friday, September 08, 2017 -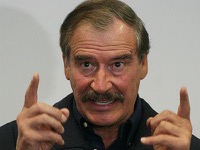 I found
this video
clip through my favourite blogger, John Gruber. He quotes Vincent Fox saying "If that worn out baseball glove tightly gripping a turd can be president, then amigos, anyone can." He says "Vincente Fox has Donald Trump's number. More like this, please." You have to watch this. It is hilarious.

Read More...
Wednesday, September 06, 2017 -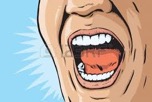 Yelling is a topic relevant to every person on this planet because everyone has raised their voice in anger during their lifetime. Some people yell on a regular basis, but we are all guilty of yelling at some point in life. There are ways to react to a yeller that will help diffuse them, rather than continue to escalate the situation.

Yelling is not healthy for relationships and its results do not yield long term positive results. A person may acquiesce to a yeller at the moment to get them to stop yelling, but once things get back to normal, they typically revert back, because the yelling hasn't changed their mindset long term. For example, a Mom who yells at her kids to pick up their toys may actually result in the kids picking up their toys in that moment. However, it won't change their mindset that they should pick up their toys consistently. Kids will learn to pick up if they have been conditioned with a reward or punishment system and they recognize the importance and value of picking up their toys.

Yelling is damaging to relationships. It is not a constructive way to deal with a difficult situation, yet every person engages in yelling. Some more than others. You should be aware of your own yelling, understand why some people are constant yellers, and also know how to deal with a yeller.

When someone is constantly yelling at you in life, they are displaying emotional tyranny over you. Their goal is to gain an upper hand in the situation and the yelling is their means of gaining control over you. It is a form of intimidation. The yelling may work temporarily. However, the long term sustainability of the results from yelling is not good, because it is a way of bullying someone into getting them to do what the yeller wants done. Yelling is not healthy for relationships, in fact it breaks down healthy communications and the closeness of relationships.
Read More...
Thursday, August 24, 2017 -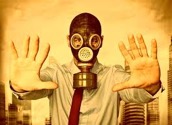 The following is a reprint of an
article
by A. J. Harbinger that appears in the Art of Manliness web site.
There's an old myth that frogs will pull down other frogs trying to escape a pot of boiling water. That's likely the stuff of folklore, but the dynamic is real: in everyone's life, there will always be people who will resist, threaten, and sabotage the possibility of self-improvement.

This general group of people — whom we can safely call "toxic" — might resent your progress for any number of reasons. Perhaps they think you'll no longer be in their life if you improve too much. Maybe they feel like your improvement exposes their own shortcomings. Or perhaps they're just threatened by the idea of change.

The causes are less important than the effects, which can take the form of anger, resentment, frustration, manipulation, or cruelty (or a debilitating combination thereof). At any given moment, you might be finding yourself dealing with toxic friends, family members, or colleagues who — consciously or unconsciously — are sabotaging your happiness and growth. Identifying these individuals and understanding how to manage them is absolutely crucial to your well-being, success, and happiness.

So in this piece, we're going to discuss how to recognize toxic people and navigate the often difficult and emotional process of removing these toxic people from your life.

Because in a very real way, your future depends on it.
Read More...
Monday, August 21, 2017 -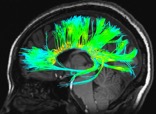 The following is a reprint of an
article
by Brett McKay that appears in the Art of Manliness web site.
Our brains are constantly scanning our respective social worlds to figure out how others perceive us and where we fit into the hierarchy at any given moment. We'll talk about why that is in a later article, but today we're going to take a look at what this activity looks like neurologically.

The reason we know that our brains are constantly gauging our relative status is because scientists have put people in fMRI machines, subjected them to various social situations, and recorded the resulting neurological activity. For example, in one experiment, two people were asked to lie in an fMRI machine while taking part in a cooperative computer game. One player was in fact a confederate of the researchers and was instructed to become uncooperative or simply start ignoring his fellow participant. Researchers then observed the rejected player's brain activity.

Granted, these kinds of experiment are very artificial; participants must lie inside bulky machines and cannot move around and talk with others face-to-face. But while measuring neurological activity in actual, day-to-day social encounters is not yet possible, the current research does give us a good idea of what goes on in our brains when interacting with others and how we evaluate our status in those encounters.
Read More...
Thursday, August 17, 2017 -

The following is a reprint of an
article
by Brett & Kate McKay that appears in the Art of Manliness web site.
The use of "kind of" and "sort of" to moderate the degree of what comes after ("I was kind of afraid but not really"), or to describe something of a nature that can't be pinpointed with exactness ("The device was sort of shaped like a sphere") has been around since the 19th century. But the popularity of these colloquial phrases, especially "sort of," has grown exponentially over the last few decades.

This is true both of the written and the spoken word. The rise of "kind of/sort of" in the former can be seen when one runs these phrases through Google Ngram – a feature which scans Google's vast repository of books and charts the frequency with which any word or words appear within it. Here's how "kind of/sort of" tracks over the last two hundred years:


Read More...
Sunday, August 13, 2017 -

The following is a reprint of an
article
that appears in the Art of Manliness web site.
The eminent men of history were often voracious readers and their own philosophy represents a distillation of all the great works they fed into their minds. This series seeks to trace the stream of their thinking back to the source. For, as David Leach, a now retired business executive put it: "Don't follow your mentors; follow your mentors' mentors."

While many of America's presidents came from prominent, educated homes, one of our most famous — Abraham Lincoln — did not. Growing up in the backwoods of Kentucky and then Indiana, Lincoln rarely enjoyed the privilege of full-time schooling. His formal education, in his own words, came "by littles," "did not amount to one year," and was thoroughly "defective."

And yet Honest Abe rose in society to become a shop owner, lawyer, and of course, President of the United States. How did he do this without much in the way of formal education?

He taught himself, becoming the consummate autodidact.
Read More...
Thursday, August 10, 2017 -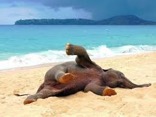 Have you ever felt burned out at work after a vacation? I'm not talking about being exhausted from fighting with your family at Walt Disney World all week. I'm talking about how you knew, the whole time walking around Epcot, that a world of work was waiting for you upon your return.

Our vacation systems are completely broken. They don't work.

The classic corporate vacation system goes something like this: You get a set number of vacation days a year (often only two to three weeks), you fill out some 1996-era form to apply for time off, you get your boss's signature, and then you file it with a team assistant or log it in some terrible database. It's an administrative headache. Then most people have to frantically cram extra work into the week(s) before they leave for vacation in order to actually extract themselves from the office. By the time we finally turn on our out-of-office messages, we're beyond stressed, and we know that we'll have an even bigger pile of work waiting for us when we return. What a nightmare.

For most of us, it's hard to actually use vacation time to recharge. So it's no wonder that absenteeism remains a massive problem for most companies, with payrolls dotted with sick leaves, disability leaves, and stress leaves. In the UK, the Department for Work and Pensions says that absenteeism costs the country's economy more than £100 billion per year. A white paper published by the Workforce Institute and produced by Circadian, a workforce solutions company, calls absenteeism a bottom-line killer that costs employers $3,600 per hourly employee and $2,650 per salaried employee per year. It doesn't help that, according to the Center for Economic and Policy Research, the United States is the only country out of 21 wealthy countries that doesn't require employers to offer paid vacation time. (Check out this world map on Wikipedia to see where your country stacks up.)

Would it help if we got more paid vacation? Not necessarily. According to a study from the U.S. Travel Association and GfK, a market research firm, just over 40% of Americans plan not to use all their paid time off anyway.

So what's the progressive approach? Is it the Adobe, Netflix, or Twitter policies that say take as much vacation as you want, whenever you want it? Open-ended, unlimited vacation sounds great on paper, doesn't it? Very progressive, right? No, that approach is broken too.

What happens in practice with unlimited vacation time? Warrior mentality. Peer pressure. Social signals that say you're a slacker if you're not in the office. Mathias Meyer, the CEO of German tech company Travis CI, wrote a blog post about his company abandoning its unlimited vacation policy: "When people are uncertain about how many days it's okay to take off, you'll see curious things happen. People will hesitate to take a vacation as they don't want to seem like that person who's taking the most vacation days. It's a race to the bottom instead of a race towards a well rested and happy team."

The point is that in unlimited vacation time systems, you probably won't actually take a few weeks to travel through South America after your wedding, because there's too much social pressure against going away for so long. Work objectives, goals, and deadlines are demanding. You look at your peers and see that nobody is backpacking through China this summer, so you don't go either. You don't want to let your team down, so your dream of visiting Machu Picchu sits on the shelf forever.

What's the solution?

Recurring, scheduled mandatory vacation.
Read More...
Tuesday, July 25, 2017 -

The following is a reprint of an
article
by Jeremy Anderberg that appears in the Art of Manliness web site.
Every boss (with the exception, of course, of Donald Trump) will say that one of the worst parts of their job is having to fire people. Even when you're letting someone go purely for financial reasons rather than performance, it's an unenviable task, as it obviously drastically changes the former employee's life and is among the most stressful events he or she can experience. And yet it's a necessary part of business, especially when you're in a supervisory role. Firing an employee will be awkward and uncomfortable no matter what, but there are a few things you can keep in mind to make it a little less painful for everyone involved. You also want to protect your legal and financial interests, which can easily be forgotten in this process. Below you'll find tips gleaned from seasoned executives, as well as logistics to think about, that will help guide you through the process.
Read More...
Monday, July 10, 2017 -

The following is a reprint of an
article
by Brett McKay that appears in the Art of Manliness web site.
You're talking to an attractive woman, when suddenly she pretends to wave to a friend behind you, and without even excusing herself, she walks away. You cringe in the moment, and continue to cringe for months afterward when you lie in bed and replay the encounter in your head.

Your brother, a Marine, wants you to hang out with his platoon buddies and you spend the night feeling like an outsider looking in. As they share their combat stories, you have nothing to add, and nobody wants to hear about your accounting job. You can't help feeling rather less-than, like a suburban wuss.

You were laid off two months ago and you still haven't been able to find a job. You haven't even gotten called in for a single interview. You find yourself sinking into a deep depression and are plagued by feelings of worthlessness.

While all these scenarios are different, the feelings they can garner are similar — a deep, visceral sinking and pit in your stomach, a disorientation in your mind, or a heavy weight on your chest. The feelings can seem disproportionate to what's actually happened, and your logical, rational mind tells you not to make such a big deal of things — that she doesn't matter, that you live a relatively decent life, that you're not your job. But it seems impossible to think away the vise that seems to clench your heart.

The reason these seemingly inexplicable reactions can be so difficult to deal with is that they're rooted in a topic modern culture doesn't address and doesn't explain: status.
Read More...
Monday, June 19, 2017 -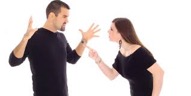 The following is a reprint of an
article
by Brett & Kate McKay that appears in the Art of Manliness web site.

It often seems that men and women have never before held such a low opinion of the opposite sex. Women complain that there are no more real men out there, that today's generation of males are akin to a tribe of rude, crude, lost little boys, who won't commit and are drifting through life. Men lament that modern women are the worst crop of females the world has ever seen — that on a whole they're flighty, crass, and prickly, and come in two equally unpalatable flavours: angry social justice warrior and entitled princess.

Have women and men really devolved from a past golden age, when ladies were ladies and men were men?

While the Art of Manliness has a nostalgic bent both in our aesthetics and in the way we often draw lessons from history, because we spend so much time researching that history, few know as well as we do what was and was not in fact true about the past. In particular, as a collector of old books, ephemera, and vintage men's magazines, I've gotten a unique look at how men actually used to feel about women back in the day. And the truth of the matter is that there's never been a time when men haven't complained about women (and women haven't complained about men).

Some of the complaints of yore are unique to the time, but many have held surprisingly consistent through the ages. Indeed, though folks often react to the "red pill" sites out there as if they're some kind of new, unprecedented phenomenon, pretty much everything brought up on those forums, both in content and tone, can be found in the men's magazines of the 40s, 50s, and 60s.

Don't believe me? Let's take a look at just a few excerpts (edited for length) from books and magazines, not only from the mid-century "golden age" of sex relations, but even farther back to the 1800s, and see what men used to complain about women.
Read More...
Tuesday, June 13, 2017 -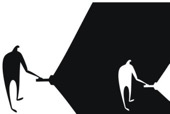 The following is a reprint of an
article
by Brett & Kate McKay that appears in the Art of Manliness web site.

Meet Bill, an average American.

The first thing Bill does when he rolls out of bed in the morning is look at his phone. He checks for new texts and emails, peruses his Facebook feed, and then surfs around to various news sites and blogs.

Then he grabs a quick breakfast and it's out the door for a 20-minute commute to work. But first he stops at a convenience store to fill up on gas and withdraw some money from the ATM.

Once at the office, Bill makes himself some coffee and settles into his desk. His computer prompts him, as it does every 90 days, to change his password. He then spends an hour going through his work email, before doing some copy making and filing.

At lunch, Bill eats at a "fast casual" establishment where he orders at the counter, brings his food to a table, and then cleans it off when he leaves.

Back at the office, there's more email to answer and tasks to take care of.

After work Bill stops by a grocery store, and swipes and bags his items in the self-checkout line.

Once he arrives home, Bill makes himself dinner, and then cleans up the kitchen. Next he sits down at his computer to figure out which flights would be best for an upcoming trip he's planning, and to book a hotel and rental car as well. Two hours later, Bill makes those purchases, and then shops for a new bag he'll need for the trip, looking at numerous sites and reviews, and then putting in his credit card and shipping information once again to complete the transaction.

Then it's a little more web surfing and one last check of his Facebook feed. Right before he turns in, Bill gets a text from a friend: "Hey man! Want to go mountain biking this Saturday?" "Sorry," Bill replies, "I'm too busy. Maybe another time."

While Bill hasn't done anything physically strenuous during the day, he crawls into bed feeling exhausted. And with good reason — for in addition to performing his "real" job at the office, he also worked a wide variety of other positions: driver, news editor, gas station attendant, banker, waiter, bus boy, secretary, cashier, grocery bagger, cook, housekeeper, travel agent, and salesman.

Though Bill nominally only works a 9-5, he has in fact been toiling around the clock.
Read More...
Saturday, June 10, 2017 -

The following is a reprint of an
article
by Brock McGoff that appears in the Art of Manliness web site.
Are you a short man? Are you smaller than most other men? Does your physical stature sometimes make you feel more like a boy than a man?

Back in the day, I was always the shortest kid in class. Still am, actually. I'm 5'6″ in boots, and I've never broken 130 lbs.

So I guess you could call me a small man, although I prefer the term "svelte."

On top of this, I just look young. I can't grow a mustache or a beard, and I don't have much hair on my chest.

I get carded every time I order a drink, and I can barely reach the hand holds on the subway.

My basketball career ended after middle school when everyone else was hitting their adolescent growth spurts. And it was impossible to find a suit that didn't look like a hand-me-down from my big brother.

Needless to say, this really brought me down (pun intended).

My height, or lack thereof, used to be a huge source of insecurity. To be honest with you, it still is sometimes, especially:


When I can't find clothes that fit.
When my girlfriend asks me to get something she can't reach, and I can't reach it either.
When I can't see anything at concerts.
When people make fun of me (yes, that still happens sometimes).
But it's not nearly as bad as it used to be. I'm not focused on it anymore. My height doesn't own me. I own it.

Being short isn't something that happened to me. It is me. It's who I am. And it took almost thirty years to realize that it's not a bad thing.

It's forced me to care about much more important traits like personality and selflessness. It has driven me to focus on building confidence and feeling manly in ways that have nothing to do with the genetic hand that I was dealt.

In other words, being the short kid has taught me an extremely valuable lesson:
Read More...
Wednesday, June 07, 2017 -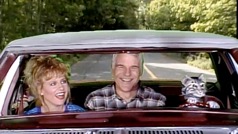 The following is a reprint of an
article
by Brett & Kate McKay that appears in the Art of Manliness web site.
Editor's Note: Published by the American Automobile Association, Sportsmanlike Driving was a popular driver's education textbook used in high schools across the county during the 1950s. It's a gem of a book, and what's so interesting about it, as compared to manuals of today, is the way it frames driving behaviour not simply in terms of what is legal and advisable, but in the light of character traits. "The Motor Age Citizen," the manual argues, "must accept the moral responsibility of properly using the power machines he has devised."

The excerpts below outline the "mental make-up" of various types of poor drivers, who should ideally be taken "right off the road until their weaknesses are corrected." The traits of a "top-notch" driver are also illuminated. And the principles in both cases extend wonderfully beyond the road!

Driving skillfully and safely in modern traffic is no "cinch."

The mechanical operations are not difficult for most people to learn. They have become simpler than ever with automatic transmission cars. But there are at least five importance factors, other than mechanical skills, that make expert driving of an automobile a challenging job:


The power and limitations of the car.
The physical features of roads and streets.
The behaviour of other highway users.
Changing light and weather conditions.
The make-up of the driver himself.
The driver is the most important factor in keeping driving from being a "cinch." Automotive engineering may make the car easier to drive. Highway engineering and traffic engineering may make the highways and streets safer to use. Safety devices and clever inventions may help lessen the hazards in unfavourable weather conditions. But, in spite of all such improvements, first-rate driving will always demand that the driver act in accordance with sportsmanlike attitudes.

The mental make-up of a driver is often more important than his skill. It determines what he will do when he has power in his hands.
Read More...
Sunday, June 04, 2017 -

The following is a reprint of an
article
by Brett & Kate McKay that appears in the Art of Manliness web site.
Over the entrance to a small paelstra –– a wrestling school — in ancient Greece was emblazoned this short phrase: Strip or Retire.

During this period, men competed in sports and exercised in the nude. Thus the inscription served as a challenge to each man entering the gymnasium: come in, participate, and struggle — or keep out. Mere spectators were not welcome.

To be part of this wrestling school, you were literally required to put your skin in the game.

In antiquity, such a requirement extended far beyond athletics; a man could not participate in civic life, business transactions, war, or philosophical debates unless he had metaphorical skin in the game — unless he was willing to risk his life, and what was even more valuable, his honour.
Read More...
Thursday, June 01, 2017 -

The following is a reprint of an
article
by Brett & Kate McKay that appears in the Art of Manliness web site.
It's happened to all of us.

You have a "come to Jesus" moment and decide you need to make changes in your life. Maybe you need to drop a few pounds (or more), want to pay off some debt, or desperately long to quit wasting time on the internet.

So you start planning and scheming.

You take to your journal and write out a bold strategy on how you're going to tackle your quest for self-improvement. You set big, hairy SMART goals with firm deadlines. You download the apps and buy the gear that will help you reach your objectives.

You feel that telltale rush that comes with believing you're turning over a new leaf, and indeed, the first few days go great. "This time," you tell yourself, "this time is different."

But then…

You had a long day at work, you just can't make it to the gym, and by golly, eating an entire pizza would really make you feel better.

Or an unexpected expense comes up, and your bank account dips back into the red.

Or you decide you've been doing really well with being focused, so what's a few minutes of aimless web surfing going to do?

Within a matter of days, your fiery ambition to change yourself is extinguished. That audacious, airtight plan in your journal? You don't even look at it again because along with your goal to lose weight, your daily journaling goal has also met an untimely demise.

And so you're back to where you started, only even worse off than before. Because now you're not just an overweight, in debt, and easily distracted man, you're an overweight, in debt, and easily distracted man who has failed at not being overweight, in debt, or easily distracted. The sting of failure can feel like an existential gut punch.

But time heals all wounds. Nature has — for better and worse — blessed us with terrible memories, so we forget how crappy we felt when we failed in our last attempt to radically improve ourselves.

Thus, six months later that itch to change yourself returns, and the whole scenario plays itself out again, like some Napoleon Hill, Think and Grow Rich-infused version of Groundhog Day.


Getting Off the Roller Coaster of Personal Development


Our quest to become better often feels like a roller coaster ride with its proverbial ups and downs. By the time you're headed down Self-Improvement Mountain for the twentieth time, you're vomiting out the side of your cart in self-disgust, cursing yourself that you once again bought a ticket to ride.

Why are our attempts to better ourselves usually so uneven, and why do they so frequently end in failure? There are a few reasons:

Focusing on the big goal overwhelms us into inaction. It's an article of faith in the world of personal development that you have to make big, Empire State goals. You don't just want to dominate in your own life — you want to dominate the world.

And so you draw up plans for leaving behind the 99% of schmos out there, and becoming part of the extraordinary 1% — not necessarily as measured in pure wealth, but in passion, fitness, financial independence, and number of Machu Picchu pics in your Instagram feed.

But the enormity of your goals ends up overwhelming you into inaction. What we moderns call "stress" would be better termed "fear"; the physiological reaction is the same in both emotions. A big, audacious goal looks to the brain just like a saber-toothed tiger stalking us in the woods, and the idea of paying off $100K in student loan debt seems so impossible that it's actually scary. And when our brain encounters scary, the old amygdala kicks into fight-flight-freeze mode, and you assume the position of deer-stuck-in-headlights.

Big, giant goals can be awe-inspiring. But like many awe-inspiring things — a lion, a black hole, the Grand Canyon — they can also swallow you whole.

We think a magic bullet will save us. Let's say that we're able to overcome the torpor-inducing effects of aiming for radical personal change, and we start taking action towards achieving our goals. As humans are wont to do, instead of just getting right to work doing the boring, mundane, time-tested things that will bring success, we typically start looking for "hacks" that will get us the results we want as fast as possible and with as little work as possible. We want that magic bullet that will allow us to hit our target right in the bulls-eye with just one shot.

The danger of looking for a magic bullet is that you end up spending all your time searching for it instead of actually doing the work that needs to be done. You scroll through countless blog articles on productivity, in hopes of discovering that one tip that will make you superhumanly efficient. You listen to podcast after podcast from people who earn their living telling people how to make money online, hoping one day you'll hear an insight that will unlock your businesses' potential, so you too can make your living online, telling other people how to make a living online. You research and find the perfect gratitude journal so you can be more zen.

The insidious thing about searching for magic bullets is that you feel like you're doing something to reach your goals when in fact you're doing nothing. Magic bullet hunting is masturbatory self-improvement. All the pleasure, without the production of metaphorical progeny.

We stop doing the things that helped us improve in the first place. Okay. So let's say you don't let the bigness of your goal overwhelm you, and you're not a chump magic bullet hunter either.

You get to work. Slowly but surely you start seeing results. You lose five pounds. You whittle $200 off your debt. You meditate for 20 minutes a day for a whole week.

You're having success!

But in our personal backslapping, we would do well to heed Napoleon's warning: "The greatest danger occurs at the moment of victory."

There's a tendency for folks to view self-improvement as a destination. They think that once you reach your goal, you're done. You can take it easy. So when these folks start having some success and things start getting better in their lives, they stop doing the things that got them to that point. And so they start backsliding.

I fell into this trap when I was first trying to get a handle on my depression. I'd take some proactive steps to leash my black dog — meditate, write in my journal, get outside, etc. As soon as I started to feel better, I'd think, "Hey! I beat it this time! I'm cured!" So I let up. I stopped doing the things that helped me feel better in the first place. And of course, I went back to feeling terrible.

Self-improvement isn't a destination. You're never done. Even if you have some success, if you want to maintain it, you have to keep doing the things you were doing that got you that success in the first place.
Read More...
Tuesday, May 23, 2017 -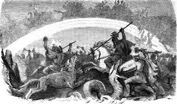 The following is a reprint of an
article
by Jeremy Anderberg that appears in the Art of Manliness web site.
Throughout this series on Norse mythology, I've referenced Ragnarok — the Norse apocalypse. It's where gods and beasts alike meet their demise, and the world crashes into oblivion.

Calling it an apocalypse was actually a little misleading, though. You see, Ragnarok wasn't actually the end of all things, but rather the end of a certain era. It was both the destruction and subsequent recreation of the cosmos.

For the Vikings, time wasn't seen as linear; it didn't have a start and an end. It was cyclical; seasons came and went and came again, and life's blessings and trials ebbed and flowed along with it.

In this final piece of our Norse mythology series, let's explore what a man can learn from Ragnarok. First, though, we need to know the myth itself.

Throughout the era of the Norse gods, prophecies and oracles foretold of their doom — that they wouldn't be around forever. With the death of Baldur — one of the signs of the coming Ragnarok — the gods knew their destiny was inescapable.

As Ragnarok approached, the humans in Midgard disregarded their way of life, giving up the bonds of brotherhood and engaging in endless wars. Murder and incest became common, and people sunk into a lifeless nihilism. Three straight years went by with no hint of summer — a season of darkness and coldness which the prophecies had deemed The Great Winter.

Then, Loki and his wolf-son Fenrir each broke free of their imprisonments and set about to destroy the gods in Asgard, and along with them, the entire world. They recruited a vast army of giants and sailed to the gates of the gods' fortress in the ship Naglfar, which was made from the fingernails and toenails of dead men.

Fenrir enclosed the land and sky within his jaws and consumed everything in between. Jormungand — the world-encircling, sea-dwelling serpent — emerged from his home to spit poison upon the earth. Another beast, Surt, swept across the world with a flaming sword, leaving it a scorching, barren landscape.

Amidst the chaos and destruction, the gods fought valiantly to turn back the apocalypse, and at the least, destroy the beast-enemies of mankind. Eternal foes Thor and Jormungand killed each other in battle, as did Tyr and the great hound named Garm. Heimdall, guardian of Asgard's gate, fought Loki in another mutually destructive bout. Odin fell to Fenrir, but revenge was served when Fenrir was then killed by Odin's son Vidar. The battlefield was awash in the blood of the gods and beasts alike.

After the fighting was complete, with the gods stricken dead and resigned to the underworld, the land fell back into the sea, and the black void known as Ginnungagap (which you'll remember from the Norse creation story) once again appeared.

Remember, though, this wasn't the ultimate end.

After a time, the earth returned to form. A new human pair named Lif and Lifthrasir appeared. Baldur returned from the dead, along with the sons of Odin and of Thor. A new sun emerged, even stronger than the last. Life and light once again reigned in the universe rather than darkness and destruction.

The gears of the world once more began to turn, filling creation with new energy and spirit, and moving the universe towards yet another Ragnarok, and another creation, ad infinitum.

What can men learn from this story of the Viking "apocalypse"?
Read More...
Saturday, May 20, 2017 -

The following is a reprint of an
article
by Brett & Kate McKay that appears in the Art of Manliness web site.
A couple centuries ago, pickpocketing was the scourge of cities around the world. From Dickens' London to New York City's famous Five Points, skilled thieves practiced their craft, filching the valuables of passersby without the victim noticing a thing. In fact, that's how pockets in clothing got their start: Prior to the 17th century, men and women alike carried their valuables in purses outside the body; they then started tying pouches inside their clothes in an attempt to thwart would-be "cutpurses" and thieves. But pickpockets soon adapted and learned how to deftly extract the goods from trouser, waistcoat, and jacket pockets alike.

Around the turn of the 20th century, American prosecutors began cracking down hard on pickpockets, and mandatory schooling took young would-be thieves off the streets. Soon there were few "master" pickpockets left to pass on the trade, and fewer kids willing and able to learn a form of crime that took years to perfect. In more recent years, the decline of cash has made wallets a less desirable target.

While pickpocketing has been on the decline in the U.S for the past fifty years or so, it's still a major problem in Europe. In fact, pickpocketing has gotten so bad in some countries that popular tourist attractions have had to close for days at a time.

Many police departments shrug off pickpocketing as common petty larceny. But to the victim, having their wallet stolen not only puts them out of the cash they were carrying, but creates a huge cost in time and worry. Credit cards must be canceled and credit agencies must be warned for possible identity fraud. If a passport was lifted, travel plans will likely be delayed and the victim will have to pay for an even more expensive trip home because they missed their original flight.

To avoid finding yourself in that kind of aggravating mess, you simply need to take a few precautions that'll greatly reduce your vulnerability to pickpockets. And in today's post we'll provide expert-backed tips on how to do just that.
Read More...
Wednesday, May 17, 2017 -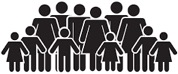 The following is a reprint of an
article
by Brett & Kate McKay that appears in the Art of Manliness web site.
Humans are social beings. For most of history, we lived together in small tribes made up of extended families. Within the tribe, a boy had parents, relatives, and elders of all kinds who shepherded him into adulthood. Through rites of passage, he learned what his community expected from him as a man, and he gradually began to take on those responsibilities and their attendant privileges.
Today we live a far more atomized and isolated lifestyle. Extended family no longer lives near each other for the most part, and parents typically don't stay in an area (or even neighborhood) long enough to establish roots and deep-seated friendships. It's every man, and boy, for himself, and young men often don't get much guidance on how to grow into mature manhood.

This disintegration of social connections can have particularly severe consequences for boys and men. Masculinity is essentially an energy created by testosterone — a drive to compete, take risks, and be aggressive. Without a group to belong to — without bonds that channel and direct this energy towards positive ends — a young man will often end up feeling lost. If he doesn't get the recognition he craves, the training he needs, or the opportunity to prove himself he so desires, he may either act out his impulses in destructive ways or be plagued with a sense of restlessness that develops into a paralyzing malaise or persistent depression.

In The Wonder of Boys, Dr. Michael Gurian argues that boys can avoid these pitfalls if adults are willing to step up and take a more proactive role in creating a supportive tribe for them. This tribe is ideally composed of three different "families" that together raise a boy into mature, well-adjusted manhood. It should be noted that girls absolutely benefit from being enmeshed in these three families, too. Gurian would just argue that because of the general tendency for boys (thanks to testosterone) to disengage and be drawn to potentially destructive pursuits, boys and young men have more to lose if they don't receive this kind of support (see: the gender make-up of mass shooters, the prison population, the suicide rate, the college graduation rate, etc.). Though you shouldn't think of the three families as a way to prevent your son from becoming a dropout or criminal either; even if he's a good kid, growing up within a tribe will help him become his best possible self.

Today we'll take a look at who makes up each of the three families, and offer some ideas to parents, extended family members, and young men themselves on how to build, strengthen, and make the most of them.
Read More...
Sunday, May 14, 2017 -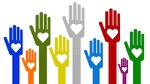 The following is a reprint of an
article
by Brett & Kate McKay that appears in the Art of Manliness web site.
True charity is not typified by an almsbox. The benevolence of a check book does not meet all the wants of humanity. Giving food, clothing and money to the poor is only the beginning, the kindergarten class, of real charity. Charity has higher, purer forms of manifestation. Charity is but an instinctive reaching out for justice in life. Charity seeks to smooth down the rough places of living, to bridge the chasms of human sin and folly, to feed the heart-hungry, to give strength to the struggling, to be tender with human weakness, and greatest of all, it means—obeying the Divine injunction: "Judge not."
Read More...
Thursday, May 11, 2017 -

The following is a reprint of an
article
by Marcus Brotherton that appears in the Art of Manliness web site.
It's fair to say that many people go through at least one season of financial difficulty sometime in their lives.

It's often part of the ladder-climbing experience when just starting out. Or it occurs between jobs, or is due to an injury or downed economy.

The season, although difficult, can actually hold forth much benefit. Call these benefits surprising silver linings, lessons learned from hard times.

About ten years ago, in my mid-30s, I officially opened my own editorial business.

Five months later, my business officially failed.

What followed was what my wife Mary Margaret and I today call "our lean season." We weren't poor by global standards—we still had a roof over our heads and ate three meals a day.

But by G8 standards, we were broke. We were uncertain about how to pay our bills, in danger of losing our house, and fearful and stressed about our immediate and future financial situation.

During that winter, I applied for more than 80 jobs. I went on interviews, attended job fairs, networked with business owners, and passed out copies of my resume by the dozen.

Blame the collapse of the newspaper industry. The field was flooded with hungry, well-credentialed journalists looking for work. Time after time, the answer was no.

Today, almost a decade later, Mary Margaret and I talk with people who have experienced similar lean seasons. We have good friends, for instance, a surgeon and his wife, who tell about the few years in medical school right after their daughters were born. They lived in an apartment with rats.

This is what we learned about lean seasons from talking with others, and also from our own experience.
Read More...
Monday, May 08, 2017 -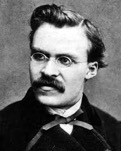 The following is a reprint of an
article
by Brett & Kate McKay that appears in the Art of Manliness web site.
Friedrich Nietzsche introduced several ideas into Western philosophy that have had a huge influence on the culture of the 20th and 21st centuries. Existentialism, postmodernism, and poststructuralism have all been touched by Nietzsche's work.

His impact isn't just seen in academic philosophies, though, but also in the way many modern Westerners approach their lives. The love of struggle, the quest for autonomy and personal greatness, the clarion call of following your passion and making your life a work of art — these are all cultural currents Nietzsche helped shape and set in motion. Thus to really understand modern life in all its wonder, and weirdness, one must understand Nietzsche.

Below I highlight just a few of Nietzsche's biggest and most intriguing ideas; even if you decide you vehemently disagree with them, they are excellent fodder for examining how you live and exist in the world. Do you, as Nietzsche exhorts, "say yes to life"? Or do you deny its powers and possibilities and simply loaf through your existence?

Keep in mind that this article isn't an exhaustive look at Nietzsche's work; it's designed to be an accessible primer for those who wish to dip their toes into his philosophy. As such, I tried to simplify and condense the explanations as much as possible. For a more exhaustive and in-depth treatment, you'll have to read the myriad books that have been written by Nietzsche and about his work; I'll suggest some of the best to check out at the end.
Read More...
Friday, May 05, 2017 -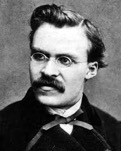 The following is a reprint of an
article
by Brett & Kate McKay that appears in the Art of Manliness web site.
"What does not kill me makes me stronger."

"Eternal recurrence."

"Übermensch."

"God is dead."

Even if you don't know much about philosophy, you've likely heard these terms and phrases before, as well as the name of their originator: Friedrich Nietzsche.

Few thinkers had as much of an influence on the culture and ideas of modernity than Nietzsche did. And yet few people — even if they throw around his quotes or his name — know very much about his philosophy.

Christians often have a knee-jerk revulsion to the man who referred to himself as an "immoralist" and the "anti-Christ," and see his views as incompatible with faith, and thus not worth studying.

The less religious, who feel in Nietzsche they might find a sympathetic comrade, are yet frequently stymied in reading and understanding his sometimes seemingly inscrutable texts.

Yet both groups would be well served by giving Nietzsche another look. In fact, the study of his philosophy can be beneficial to men of any creed or background.

Nietzsche does challenge those of faith, but in a way that can prompt a hard, much-needed, and ultimately strengthening examination of the true depth of one's professed commitment.

And he is undoubtedly difficult to understand, but those who make the effort to dig out his meaning are rewarded with insight on how life can be lived more fully.

So too, scholars of Nietzsche glean not just a richer understanding of his philosophy itself, but of the wider culture and the landscape of modernity (and postmodernity) as well.

Once you become aware of his ideas, you start seeing his influence everywhere. If you're a fan of Theodore Roosevelt's ideas of the "strenuous life" and "daring mighty deeds," then you have Nietzsche to thank. Roosevelt was a big fan of the Prussian philosopher's writings, and scholars believe they greatly influenced TR's worldview. The work of one of my favorite writers, Jack London, was also infused with Nietzschean axioms. London's quest to uncover his own "philosophy towards life" and his love of the "spirit of romance and adventure" has Nietzsche's fingerprints all over it.

If you've always wanted to understand more about Nietzsche and his philosophy, but haven't known where to start or been too intimidated to dive in, this two-part series is for you. My goal with it is two-fold: First, to provide you with a very basic understanding of Nietzsche so that you have a reference point to start from whenever you encounter him in your literary or intellectual wanderings. And second, to inspire you to begin your own study of this regally-mustachioed philosopher.

In this first article, I will offer a short biography of Nietzsche's life in a semi-bare-bones, timeline fashion; rest assured that concepts only mentioned here in passing will be fleshed out next time. Knowing a little about Nietzsche's life helps to provide context for the development of his philosophy.

At the end of the article, I then outline a few reading notes that must be kept in mind whenever you study's Nietzsche's writings. Unless you approach his philosophy in a certain way, it's easy to misunderstand him.

The background below will help you digest the content of the second post in this series, which offer a primer on Nietzsche's big ideas.
Read More...
Sunday, April 23, 2017 -

The following is a reprint of an
article
by Jeremy Anderberg that appears in the Art of Manliness web site.
When we did a survey last year asking readers what subjects they'd like to see AoM cover, one of the requests that popped up a few times was more beginner fitness articles. We get it — it can be intimidating to watch our YouTube videos with Mark Rippetoe and read articles about intense kettlebell training. If you're out of shape and haven't worked out for a long time, how do you narrow that gap between where you are now and deadlifting hundreds of pounds — or heck, simply getting a bit more fit for the sake of your well-being?

I asked myself that very question a few months ago. I can run a few miles and do a good number of push-ups, but the reality is that I could stand to lose a little bit of belly fat and get in better shape. It's easy to be motivated when you live in Colorado — almost everyone around me is running marathons and hiking 14ers every weekend.

For a long time I was determined that I wouldn't become a "gym rat." Our culture places muscular gym-goers into the realm of "bros" — shallow, egotistic, vain, etc. I bought into that mentality, and figured I'd get in shape by running and doing bodyweight exercises. (Yes, I was being cheap too.) Beyond that, I was simply intimidated. I knew that I would get to the gym and not have any idea what to do, or how to do it. But, after a bum knee and multiple failed attempts to do exercise routines at home, I realized something had to change.

So I spurned the bad attitude towards gyms, and went to the big box chain near my home to sign up. It's been a great experience so far, and I've learned a number of things that I'd like to share with other guys who might be nervous or have a bad attitude about the prospect of signing up for a gym membership.
Read More...
Sunday, April 16, 2017 -

The following is a reprint of an
article
by Brett & Kate McKay that appears in the Art of Manliness web site.
There are two ways to approach a job interview.

With the first, you take a pretty passive stance. You control what you can on your side of things — dressing well, acting confident, trying to give good answers — but a lot of how the interview goes is left up to chance: Is the interviewer effective at asking good questions that allow you to talk about why you're a great fit for the job? Is he or she feeling tired or fresh? Is the interview long or short? You get whatever kind of interview you happen to walk into.

With the second approach, you take charge of the interview. Rather than hoping you'll land an eager, experienced interviewer, you make stuff happen for yourself. You talk about the things you need to talk about to make yourself look like the best candidate for the job, even if the interviewer doesn't directly lead you there. Regardless of the quality of the interview you get, you're able to offer a complete, persuasive picture of yourself.

How do you control a job interview like this? That's what we'll teach you today.
Read More...
Tuesday, April 04, 2017 -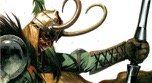 The following is a reprint of an
article
by Jeremy Anderberg that appears in the Art of Manliness web site.

No overview of Viking mythology would be complete without delving a little bit into Loki and the role he plays in the Norse universe. Along with Odin, he's the most mysterious and perplexing of the gods. Part of the confusion is that his physical being is difficult to nail down. He's the son of a giant and an unknown figure — perhaps a giantess, a goddess, or something else completely. Loki is at times human-ish (like the other gods), at times a shapeshifter (like Odin), and even one time a mother — he in fact birthed Sleipnir, Odin's eight-legged flying horse. He was indeed a father as well, but his offspring were terrifying beings like Jormungand (the world-encircling serpent), Fenrir (the great wolf), and Hel (the goddess of the underworld). Before even getting into his character traits, it's obvious that Loki is capricious and hard to trust.
Read More...
Wednesday, March 29, 2017 -

The following is a reprint of an
article
by Brett & Kate McKay that appears in the Art of Manliness web site.
The English and the Scots. The Serbs and the Croats. The Sunnis and the Shiites.

If you look at some of the fiercest and bloodiest rivalries in history, what's striking is not how different the opposing groups are, but how similar. Sure, they often hold different beliefs, but they live as neighbors, share ancestry, and hold similar customs.

In his 1930 essay "Civilization and Its Discontents," Sigmund Freud commented on this dynamic, noting that it is frequently "communities with adjoining territories, and related to each other in other ways as well, who are engaged in constant feuds and in ridiculing each other." Elsewhere he notes that the phenomenon is not limited to ethnic or religious peoples either: "Every time two families become connected by a marriage, each of them thinks itself superior to or of better birth than the other. Of two neighboring towns each is the other's most jealous rival; every little canton looks down upon the others with contempt."

If as a teenage football fan you were caught up in a cross-town rivalry with another high school, you know of which Freud speaks.

So what accounts for the peculiar hostility between groups of people that are in many ways quite alike?

Freud chalked it up to the innate human proclivity for aggression and the desire for distinct identity. To see one's neighbors reflect and mirror oneself too much threatens a person's unique sense of self, and superiority. It's what political scientist Stephen Brooks calls the "uncomfortable truth of resemblance." To alleviate this injury to one's ego, one downplays their similarities with others and emphasizes their divergences — which can be amplified into seemingly unbridgeable rifts.

Freud called this phenomenon "the narcissism of minor differences."

While this idea is interesting to apply to ethnic and religious conflicts, global affairs, and even local peculiarities, it's also a revealing prism by which to examine the behavior of individuals, including our own.
Read More...
Friday, March 17, 2017 -

The following is a reprint of an
article
by Alexandra Petri appearing on the Washington Post web site. This healthy bit of sarcasm is just too rich to pass by.

Some people are complaining that the budget proffered by the Trump administration, despite its wonderful macho-sounding name, is too vague and makes all sorts of cuts to needed programs in favor of increasing military spending by leaps and bounds. These people are wimps. Office of Management and Budget Director Mick Mulvaney has called it a "hard power budget" which is, I think, the name of an exercise program where you eat only what you can catch, pump up your guns and then punch the impoverished in the face. This, conveniently, is also what the budget does.

This budget will make America a lean, mean fighting machine with bulging, rippling muscles and not an ounce of fat. America has been weak and soft for too long. BUT HOW WILL I SURVIVE ON THIS BUDGET? you may be wondering. I AM A HUMAN CHILD, NOT A COSTLY FIGHTER JET. You may not survive, but that is because you are SOFT and WEAK, something this budget is designed to eliminate.
Read More...
Saturday, March 11, 2017 -

T

he following is a reprint of an
article
by Aaron Burnett Ill that appears in the Thought Catalogue web site.
I don't know about you but I'd rather breakdance barefoot on broken glass than be rejected by the only person I want and desire. And yeah, I'm serious. The pain of losing the one you desire, the shame of being rejected, the self-doubt that sets in when you've been denied, they all teach you how emotional pain can feel far worse than physical pain. And I'm not speaking metaphorically. I would gladly do bloody backspins before suffering heartbreak. The shitty thing is… we rarely get to choose.

I was once skateboarding down a super-steep hill in San Francisco when my board started to shake from speed-wobbles. Since I was going faster than cars were driving, when I finally crashed I shoved my hands down just as I hit the pavement. I thought I'd brace against the impact and then roll. Instead, my hands stuck to the blacktop, I slid the length of numerous parked cars, and I sanded off all the skin from both hands. When I stopped sliding, my hands were smoking. I'm not kidding. Real smoke. That hurt like a motherfucker. Took weeks before I could use my hands again. But I learned a broken body eventually heals. However, a broken heart… feels like it'll never be whole again. Just like with my skinless smoking hands, I speak from experience.

Recently, a woman I'd fallen for, she told me we have no future together. Ours was a long distance relationship- an affectionate friendship. And when I say long distance, there's an ocean and a continent between us. I'm such a naïve romantic I thought we could overcome such distance. We had the internet to help us. I believed love conquers all. But I learned it can't conquer the doubts of the one you love.

When she told me she didn't want do the long distance thing there really wasn't anything I could say. I offered to visit or move there to be with her. She felt if I relocated, the pressure would be unnatural, and she'd feel guilty if things didn't work out. I didn't understand this line of thinking. I still don't. But I don't blame her. I have to accept my heart knows what it wants while hers is unsure. And now, I must find a way to move on. After many long nights, lots of cussing and trips to the beach to let waves wash over me and wipe away my sadness, I wrote out this list. If you're dealing with heartbreak, it should help you, too.
Read More...
Wednesday, March 08, 2017 -

The following is a reprint of an
article
by Brett & Kate McKay that appears in the Art of Manliness web site.
"Dad, I want those Hot Wheels cars. Will you get them for me? You have money."

A few months ago, Kate and I noticed that our young son Gus had started picking up on the fact that stuff isn't free. He realized you need money to buy food, clothes, and yes, even Hot Wheels. When Gus started asking us to buy him toys when we were out shopping, we figured it was time to begin paying him an allowance.

Yet I had a lot of questions: Should his allowance be tied to doing chores? How much should we give him? Should we have him put his money in a real bank account? Giving an allowance is one of the first and best ways to teach kids about managing their money, and I really wanted to implement a method that would teach him sound budgeting and financial principles.

To figure out the answers to my questions and come up with best practices, I did a lot of research. Below I share what I've learned for you other dads out there looking to raise savvy money managers.
Read More...
Friday, February 24, 2017 -

The following is a reprint of an
article
by Josh Marshall that appears in the Talking Points Memo web site.
You've probably seen that today the White House held a daily gaggle (an informal, off-camera Q&A) in which only a few select news outlets - including Breitbart, The Washington Times and One America Network - were allowed to attend. CNN, NYT, LAT, Politico and apparently others were barred. In other words, two shlock 'news' outlets and one highly conservative but still legitimate news organization. The places breaking the unwelcome Trump/Russia stories are blocked.

CNN is in high dudgeon over this, as are other outlets, which is entirely understandable. But I'd like to make a basic point about how we should see this, how journalists and news organizations should treat this. I think it is both more accurate and more productive to see this as cowardice rather than some sacrilege against journalism.
Read More...
Wednesday, February 22, 2017 -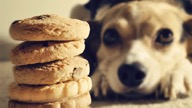 The following is a reprint of an
article
by Brett & Kate McKay that appears in the Art of Manliness web site.
"In the world there are only two tragedies. One is not getting what one wants, and the other is getting it." –Oscar Wilde

Have you ever wanted something really, really bad, but when you finally got it, you were left feeling kind of disappointed?

Maybe you thought changing jobs would make you happy, but it didn't.

Or you thought you'd like living in another state, but ended up regretting the move.

Perhaps you sunk a bunch of money into a new hobby you were sure you'd love, only to abandon it after just a few outings.

Why do we experience these mismatches between what we think something will be like and the reality of it?

This misalignment is often the result of confusing our wants and our likes — a common mix-up that gets in the way of our making good decisions and finding real satisfaction.
Read More...
Monday, February 13, 2017 -

This "commentary" appears on the
Onion web site
. They have some fun publishing something as though—but clearly not—written by Kellyanne Conway.
Read More...
Friday, February 10, 2017 -


Congratulations to Vendasta on winning both the Growth & Expansion Award (for the second year in a row) and The Business of the Year for 2017!
Read More...
Wednesday, February 08, 2017 -

This "commentary" appears on the
Onion web site
. They have some fun publishing something as though—but clearly not—written by Jimmy Carter.
Read More...
Sunday, February 05, 2017 -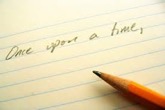 The following is a reprint of an
article
by Brett & Kate McKay that appears in the Art of Manliness web site.
The other day I was flipping through an old issue of Outside Magazine while waiting for a dentist appointment and saw this headline: "The Clown Shoe That's Changing Minimalist Running." The 2013 article was about a running shoe company called Hoka, which makes super beefy, super cushioned, moon boot-esque running shoes. The idea behind the shoe is that the body runs best and recovers better when its feet are wrapped in soft pillows that float over the terrain.

I had to laugh to see that the pendulum on yet another compelling narrative had already started swinging back the other way.

Because of course in the years previous to the piece, minimalist shoes and barefoot running had been all the rage. The minimalist movement ascended on the back of an irresistible story: once upon a time, man ran through deserts and savannas with little to nothing on his feet, and did so without all the injuries that cripple modern day runners shod in artificial, gait-damaging shoes. All one had to do was rip off the padded, pronated shackles of modern footwear and frolic like a gazelle into the sunset.

Of course, things didn't quite work out that way. Folks found they didn't like the feeling of their feet slapping so hard on the pavement, and that despite their attempts to harness their inner persistence hunter, got injured anyway. Minimalist running enthusiasts will say this is because these eager adopters rushed into the whole thing too quickly, and didn't take the time to learn the form necessary to make barefoot running a success.

They're partly right, but such a story is actually just another iteration of the bigger problem: the desire to explain things with simple stories.
Read More...
Thursday, February 02, 2017 -
The following is a reprint of an
article
by Marcus Brotherton that appears in the Art of Manliness web site.
At the turn of the twentieth century, a Scottish-born steel tycoon named Andrew Carnegie became the world's second richest man.

He was 66 years old in 1901 when he retired, and he believed people with means were morally obligated to do good with their money.

Over the next ten years, Carnegie focused on large-scale philanthropy. He funded scientific and medical research. He established pension funds for teachers and professors. He built more than 3,000 public libraries and gave vast sums of money to universities. He loved music and funded music conservatories and donated money to build organs. He gave away money to promote world peace.

By 1911, Carnegie had given away nearly 90 percent of his vast fortune.

Now, that might be fine for the Carnegies of the world. But what about the rest of us? Are we also morally obligated to do good with our money?

Or maybe the question fleshes out like this: we're taught as men to amass money, to invest money, to save money, and to budget wisely with our money.

But is there any benefit in giving money away? Particularly if we're young men, and don't have much of it to begin with?

I mean, sure — sometimes obvious benefits come from giving. The primary one is, of course, the chance to help folks in need. And then there's stuff like a tax deduction or getting your name on a plaque, park bench, or list of donors on an online funding site. Sometimes positive promotion results from giving money or goods away too, like when an author gives away a Kindle or Nook to promote his latest book.

But are there any reasons apart from the obvious advantages? Is there benefit when we give discreetly, wisely, and even anonymously?
Read More...
Monday, January 30, 2017 -

The following is a reprint of an
article
by Brett & Kate McKay that appears in the Art of Manliness web site.
Yesterday while making small talk with the guy working the deli counter at my neighbourhood grocery store, I asked him something that made me feel like a total heel. So I felt inspired to sit down and hammer out a short and simple article on 5 questions I have found are best to avoid asking altogether, as they have a significant chance of leading to awkwardness and the insertion of one's foot into one's mouth.
Read More...
Tuesday, January 24, 2017 -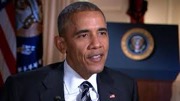 This "commentary" appears on the
Onion web site
. They have some fun publishing something as though—but clearly not—written by Barack Obama. I suspect they think they have captured his viewpoint.

Many Americans are upset right now. To millions, the outcome this past November seemed like a step backward for the United States, and people are understandably worried about where our nation might now be headed. But my fellow citizens, now is not the time to give in to pessimism or defeatism, because the future—and I'm talking, like, 35,000 years in the future—is still bright.
Read More...
Friday, January 06, 2017 -

The following is a reprint of an
article
by Jeremy Anderberg that appears in the Art of Manliness web site.
We've all been there. The guy in the cubicle next to us makes lewd jokes seemingly on a daily timer. One of the gals in sales clearly doesn't do her part and leeches on the work of others. A fella on your team has taken credit for your great idea that's now being implemented. In any work situation, you'll almost always have at least one person you don't really get along with. Given how much time we spend at work, having a bad coworker can really hamper your mood over the long haul, as well as your job performance. How you deal with that conflict could very well be the difference between having a good job and having a bad job. In my own experience, the environment — including the people you work with — often makes a bigger difference in how you see your job than the work itself. For that reason, it's incredibly important to know how to deal with bad coworkers.

Below are some tips to do so. Treat it like a flow-chart: start with the first couple options which are introspective and low-risk, then work your way to addressing the bad coworker one-on-one, to finally, as a last resort, approaching your supervisor.
Read More...
Saturday, December 31, 2016 -

The following is a reprint of an
article
by Brett & Kate McKay that appears in the Art of Manliness web site.

"Why didn't Acme Co. accept our offer?"

"Why should I hire you over somebody else?"

"Where do you see this relationship going?"

"Where do babies come from?"

Questions. Sometimes they're as innocuous as "What's up?" and other times they get our hearts pumping and our mouths stuttering.

Part of being a man is knowing how to improvise, and part of improvisation is being able to think on your feet. It's a skill that includes the ability to give impromptu remarks, as well as to answer unexpected and difficult questions.

People ask pointed questions to obtain information, but there are often other reasons behind their queries as well. What they really want, in many cases, is to get a feel for your attitude towards a certain subject, and how calm, confident, and trustworthy you seem.

So the ability to answer difficult questions is built on two tenets: 1) possessing ample knowledge and giving the right information, and 2) delivering that information in a poised manner.

The number of potential questions you might be asked is so infinite and context-specific that it's not possible to learn a scripted response for each. But it is possible to hone your improvisation skills by learning methods that will allow you to give a smooth answer, no matter what you're asked.

These methods come from the surprisingly handy Thinking on Your Feet by Marian K. Woodall and we'll be sharing them with you today.
Read More...
Monday, December 19, 2016 -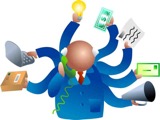 The following is a reprint of an
article
by John Corcoran that appears in the Art of Manliness web site.
Let's get straight to the point, shall we?

Busy people can be incredibly difficult to connect with.

You know the drill. You send an email, then you wait. And wait. And wait some more. You get no reply, so you try again. More of the same. Eventually, you give up.

If this sounds familiar, well, you're not alone. Most men have struggled, at some point in their career, to try to connect with someone who is incredibly busy. Whether it's a potential employer, a possible mentor, a dream client, or even just to connect with a girl so you can ask her out on a date, contacting a busy person can be very difficult.

Does that mean you give up? Heck no. Often, there is a good reason why busy people are so busy. Namely, it is because they are successful, and they're successful because they are smart and well-connected and have access to resources or knowledge that might make all the difference in the world to you…if you can just break through.

But if you're like most men, you've struggled with trying to figure out how to go about making that contact. How can you get the person's attention? What should you say and how do you say it? Where do you even start? Should you follow-up if they ignore you? And new means of communication in the form of social media, Skype, text messaging, and blog commenting has made this issue even more confusing and challenging.

Throughout my career, I've tested just about every different approach for contacting busy people. I've also spent the past 2+ years reaching out to very busy entrepreneurs and authors to appear as guests on my podcast. I've tried techniques that work like a charm and other strategies that are guaranteed to bomb. Below, I include the best of what has worked for me.

Art of Manliness has previously covered how to write an email that will get a response. In this article, however, I want to share more of an overarching approach which can be (and often is) implemented using email, but which is also medium-agnostic. Email is what I've used the most and is still an effective vehicle. However, you should also consider other approaches such as face-to-face and social media where appropriate. To contact AoM's reclusive McKays, you'll even need to be willing to write a good old-fashioned letter! (Word is if they start getting too much snail mail to handle, they're going to move to requiring messages by homing pigeon.)

Although it can feel like a daunting task trying to connect with a busy person, the rewards when you succeed can often be game-changing. You just have to be smart about how you make your first move.
Read More...
Thursday, December 01, 2016 -

The following is a reprint of an
article
by Brett & Kate McKay that appears in the Art of Manliness web site.
Eccentric artist Salvador Dali believed that one of the secrets to becoming a great painter was what he called "slumber with a key." "Slumber with a key" was an afternoon siesta designed to last less than a single second.

To accomplish this micro nap, Dali would sit in a chair with his arms resting on the armrests and his wrists dangling over them. He held a heavy metal key between the thumb and forefinger of his left hand, and placed an upside-down plate on the floor directly below the key. The instant Dali dozed off, the key would slip through his fingers, clang the plate, and awaken him from his nascent slumber. In that moment, Dali observed, one walked "in equilibrium on the taut and invisible wire that separates sleep from waking." The artist recommended this practice to anyone who worked with their mind, believing that the tiny nap "revivified" one's whole "physical and physic being" and left you invigorated and inspired for an afternoon of creative labor.

Dali said that he had learned the "slumber with a key" trick from the Capuchin monks and that other artists he knew also used it.

The secret Dali had discovered involves entering a state called hypnagogia. Today we'll discover what's behind it, as well as how you too can discover new dimensions and insights along the boundary between wakefulness and sleep.
Read More...
Monday, November 28, 2016 -

NEW YORK (The Borowitz Report)—Just days after picking Betsy DeVos to run the Department of Education, President-elect Donald Trump has tapped another wealthy outsider by naming Joaquin "El Chapo" Guzmán to head the Drug Enforcement Administration.
Read More...
Friday, November 25, 2016 -

Five years ago, I warned about the risk of a Donald J. Trump presidency. Most people laughed. They thought it inconceivable.

I was not particularly prescient; I come from Italy, and I had already seen this movie, starring Silvio Berlusconi, who led the Italian government as prime minister for a total of nine years between 1994 and 2011. I knew how it could unfold.

Now that Mr. Trump has been elected president, the Berlusconi parallel could offer an important lesson in how to avoid transforming a razor-thin victory into a two-decade affair. If you think presidential term limits and Mr. Trump's age could save the country from that fate, think again. His tenure could easily turn into a Trump dynasty.
Read More...
Tuesday, November 22, 2016 -

It's been one week since an unusually subdued Donald Trump gave his victory speech in Manhattan. "For those who have chosen not to support me in the past—of which there were a few people," Trump said, eliciting laughter from the crowd of ecstatic supporters wearing red Make America Great Again hats, "I'm reaching out to you for your guidance and your help so that we can work together and unify our great country." After running a campaign defined more by whom and what he opposed, Trump's remarks were out of character and welcome.

A week later, those words seem hollow. The first sign that our easily distracted President-elect remained unchanged from the campaign came on Thursday. For twenty-four hours, Trump had shown some restraint. His victory speech raised hopes that, despite the evidence of his behaviour on the campaign trail, he might be capable of magnanimity. His appearance with President Obama the following day was similarly restrained, but it was marred by the fact that he refused to bring his press pool with him to Washington, and by a lie he told in his second sentence spoken in the Oval Office: "This was a meeting that was going to last for maybe ten or fifteen minutes." It was actually scheduled for much longer. Just after 9 p.m., back in Trump Tower, the President-elect tweeted about his frustrations with protesters and the news media: "Just had a very open and successful presidential election. Now professional protesters, incited by the media, are protesting. Very unfair!"
Read More...
Saturday, November 19, 2016 -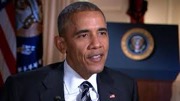 The morning after Donald Trump was elected President of the United States, Barack Obama summoned staff members to the Oval Office. Some were fairly junior and had never been in the room before. They were sombre, hollowed out, some fighting tears, humiliated by the defeat, fearful of autocracy's moving vans pulling up to the door. Although Obama and his people admit that the election results caught them completely by surprise—"We had no plan for this," one told me—the President sought to be reassuring.
Read More...
Sunday, November 13, 2016 -

The following is a reprint of an
article
by Brett & Kate McKay that appears in the Art of Manliness web site.
Last week we talked about why your first impression matters — how amazingly quickly other people form one of you, and how difficult it is to overcome that initial assessment.

We also explained how first impressions aren't about trying to be someone you're not, but getting your conversational strategies and body language to match and enhance your true feelings, values, and personality. Sometimes we act in ways that contradict how we really feel, and create barriers to people accessing our best qualities. Improving your first impression clears these obstacles, increasing the chances that new acquaintances will be able to connect with you and better get to know who you really are. Nailing the "mechanics" of a good first impression gives you the assurance that its outcome — good or bad — will be based on actual compatibility, rather than a misfiring of external cues.

There are two components to creating a positive first impression: what you say (conversation) and how you act (body language). Both components are important (you can read more about the art of conversation here), but the latter is actually much more influential.

Nonverbal cues have 4X the impact on your impression than your words do. Thus, how you stand, sit, gesture, and generally hold yourself can either significantly enhance or detract from the overall first impression you make on others.

In order to make your body language a first impression booster, you want it to communicate 3 main things: openness, confidence, and interest.
Read More...
Thursday, November 10, 2016 -
When it seems like nothing you wish for comes true, ask yourself, "Am I dreaming big enough to last a lifetime?"
Read More...
Monday, November 07, 2016 -
The following is a reprint of an
article
by Brett & Kate McKay that appears in the Art of Manliness web site.
You meet a woman at a party and think you have a good conversation. But when you later send her a text, she doesn't respond.

You go into a job interview feeling confident and leave feeling like you aced it. But while you keep looking at your phone, expecting a callback, it never comes.

You meet a guy at a party you feel you have a lot in common with and could become a good friend. But at the end of the night, you don't exchange information in order to get together again.

Have situations like these ever happened to you? From your end, you feel like the interaction went well, but it doesn't seem like the other person felt the same connection. It's confusing and frustrating.

Or maybe you actually rarely feel like your encounters with new people go well in the first place. You often feel awkward when meeting new folks, and thus aren't particularly surprised when they aren't interested in getting to know you better.

Either way, the issue may have to do with the first impression you give other people.

From cashiers, to other parents at school, to someone you say hello to at the gym, every day you're making contact with people for the first time; it happens so often you may not even really register these encounters. But each interaction carries with it an opportunity and a possibility — every person you meet is a potential new friend, lover, or client.

Whether these possibilities turn into something more often hinges on the first impression you make — on whether you're able to make a connection and inspire the new contact to want to get to know you better.

Do you know how you'd like to come off to others, how you really do, and how in-sync those two realities actually are?

You may not have ever thought too much about your first impression. Maybe you think changing yours would mean acting fake, or that judging someone at a glance is superficial and inaccurate anyway.

Yet none of those things are true.

Today we'll clear up some common misconceptions about first impressions, and discuss why mastering the art of making a good one is not only crucial for romantic, professional, and social success, but can actually help you be more authentic with others.
Read More...
Tuesday, November 01, 2016 -

The following is a reprint of an
article
by Brett & Kate McKay that appears in the Art of Manliness web site.
Do you feel like you're not getting ahead with your finances? That no matter how hard you work or how much extra money you earn, you're still in the same place as you were a year or even five years ago? It may be that you have the wrong mindset about your finances.

The authors of The Bogleheads' Guide to Investing (a book inspired by the sage investing principles of Jack Bogle) describe two mentalities when it comes to personal finance: the paycheck mentality and the net worth mentality. A person with a paycheck mentality just focuses on increasing their income in order to increase their wealth. A person with a net worth mentality also seeks to boost their income, but builds their wealth through saving and investing as well.

Pretty straightforward, right? The second path seems like the obvious tack to take. And yet many people are stuck in a paycheck mentality.

The problem, according to the authors, is that it's easy to conflate income and wealth:


"From the time we are old enough to understand, society conditions us to confuse income with wealth. We believe that doctors, CEOs, professional athletes, and movie actors are rich because they earn high incomes. We judge the economic success of our friends, relatives, and colleagues at work by how much money they earn. Six- and seven-figure salaries are regarded as status symbols of wealth. Although there is a definite relationship between income and wealth, they are very separate and distinct economic measures. Income is how much money you earn in a given period of time. If you earn a million in a year and spend it all, you add nothing to your wealth. You're just living lavishly. Those who focus only on net income as a measure of economic success are ignoring the most important measuring stick of financial independence. It's not how much you make, it's how much you keep."

Before I read this, I understood the importance of saving money and living frugally, but I hadn't really thought of income and wealth as distinct concepts. Consequently, I was more focused on increasing my income as opposed to increasing my net worth. I had a paycheck mentality.

After reading the above words of wisdom, and learning more about the best practices of personal finance, I started shifting to a net worth mentality. My primary goal now isn't just to make more money, but to keep more of it so I can create long-lasting assets and security for myself and my family. Below is a guide to help you make your own shift from a paycheck mentality to a net worth mentality.
Read More...
Thursday, October 20, 2016 -

The following is a reprint of an
article
by Brett & Kate McKay that appears in the Art of Manliness web site.

Churchill's schooldays formed "the only barren and unhappy period" of his life. Bright and imaginative, he excelled in a few classes, but struggled mightily in those he found dull — which was most of them. As a consequence, he regularly failed his examinations and ended up at the very bottom of his class. The experience left him "considerably discouraged" as to his future prospects:


"Except in Fencing, in which I had won the Public School Championship, I had achieved no distinction. All my contemporaries and even younger boys seemed in every way better adapted to the conditions of our little world. They were far better both at the games and at the lessons. It is not pleasant to feel oneself so completely outclassed and left behind at the very beginning of the race."

The one bright spot during Churchill's youth was his discovery of the wonder of books. After flunking Greek and Latin, he was bumped to a "remedial" course to learn "mere" English. His instructor, Robert Somervell, recognized Churchill's potential and offered him encouragement. His mentorship ultimately helped change the course of Churchill's life, and Winston would later profess to being greatly indebted to his old teacher.

Somervell taught his eager pupil how to analyze and structure a well-formed sentence and stoked Winston's nascent love of reading. Churchill began to consume every biography he could find and made his way through the works of William Wordsworth, Charles Dickens, and Shakespeare; he would ultimately read all the bard's writings and memorize much of his verse. As Manchester writes:


"Winston was being taught to teach himself. He would always be a dud in the classroom and a failure in examinations, but in his own time, on his own terms, he would become one of the most learned statesmen of the coming century."

An Enduring Autodidact

Churchill's program of self-learning really kicked into gear when he was stationed in India as a young officer. As he neared his twenty-second birthday, "the desire for learning came upon me. I began to feel myself wanting in even the vaguest knowledge about many large spheres of thought." To build himself a sharp, expansive, top-rate brain, Churchill "resolved to read history, philosophy, economics, and things like that," and dedicated 4-5 hours a day to the task. He started by devouring Plato's Republic, Edward Gibbons' 8-volume Decline and Fall of the Roman Empire, and 12 volumes of Thomas Babington Macaulay's historical works and essays. Churchill reported that he "rode triumphantly through" each tome and "enjoyed it all."

As Winston's appetite for learning grew, he began "to read three or four books at a time to avoid tedium" and to explore a wide variety of subjects and authors. Manchester details his program of study:


"he was poring over Schopenhauer, Malthus, Darwin, Aristotle (on politics only), Henry Fawcett's Political Economy, William Lecky's European Morals and Rise and Influence of Rationalism, Pascal's Provincial Letters, Adam Smith's Wealth of Nations, Bartlett's Familiar Quotations, Liang's Modern Science and Modern Thought, Victor-Henri Rochefort's Memoirs, the memoirs of the Duc de Saint Simon, and Henry Hallam's Constitutional History. Incredibly, he asked his mother to send him all one hundred volumes of the Annual Register, the record of British public events founded by Burke. He explained that he wanted to know 'the detailed Parliamentary history…of the last 100 years…'"

In using these legislative texts, Churchill would first decide how he felt about an issue, and then read the record of Parliament's debates on it, making notes in the margin as he went along and checking whether his opinion stood up to scrutiny. Through this practice, he hoped:


"to build up a scaffolding of logical and consistent views which will perhaps tend to the creation of a logical and consistent mind. Of course the Annual Register is valuable only for its facts. A good knowledge of these would arm me with a sharp sword. Macaulay, Gibbon, Plato etc must train the muscles to wield that sword to the greatest effect."

Churchill aimed to enter politics within a few years, and he was preparing his mind to flourish in the brutal game to come. As such, he left genres like fiction and poetry off the docket during this time. But later in life, he devoured such works and especially enjoyed the novels of Twain, Melville, and H.G. Wells, as well as the poetry of Lord Byron. He also expanded into philosophical tomes that were a little less dry and a bit more metaphysical — essays that invigorated his Romanticism from the likes of Emerson and Thoreau. Churchill's intellectual interests were truly keen, all encompassing, and enduring; until the last decade of his life, his nightstand remained crowded with a stack of constantly refreshed books he had checked out from the library.

Winston's autodidacticism broadened his mind, gave him insights into every issue and conflict native to politics specifically, and the human condition generally, and honed his capacity for critical thinking. "After a lifetime of reading," Manchester writes, "he possessed the acumen to reduce complex intellectual systems and constructs and theories to their most basic essences." Dr. R.V. Jones, a scientist with the RAF's intelligence division, made a similar observation:


"He understood the essence of supreme decisions: yea or nay, right or left, advance or retreat. He knew the strengths and weaknesses of experts. He knew how easy it is for the man at the summit to receive too rosy a picture from his Intelligence advisors…Alone among politicians he valued science and technology at something approaching their true worth…and he had for seven years been warning his countrymen of the very disaster that had now befallen them. He had even, forty years before, pictured London in the position it might shortly face."

Churchill surrounded himself with those who also possessed quick and curious minds — those who could stimulate his thinking. He had little patience for the dull and vacuous; getting stuck in a conversation with such a person would precipitate one of his "ruthless breaks"! Even those with views diametrically opposed to his own fascinated him, something one of England's most famous anti-war poets, Siegfried Sassoon, discovered when he met the country's foremost proponent of militarism. To his surprise, Sassoon found that Churchill had actually memorized a whole volume of his pacifist poetry and was sincerely "interested in my point of view." When an officer later said to Churchill: "I should leave that man alone if I were you. He might start writing a poem about you," Churchill instantly replied, "I am not a bit afraid of Siegfried Sassoon. That man can think. I am afraid only of people who cannot think."

Action, Action This Day, Action Every Day

An active mind was not the only prerequisite to earning Churchill's respect. While a capacity for intelligent thinking was certainly important, the real test was whether or not thoughts were turned into action. As Manchester puts it, "Men who have done something with their lives interest him — indeed, they are the only men who do."

Those who feigned contempt for public affairs, when they were really just too scared to enter the arena themselves, Churchill derided as "flaccid sea anemones of virtue who can hardly wobble an antenna in the waters of negativity." And he had little patience for those who forwarded empty, vague, unrealistic social and political theories that were designed more to flatter the pundit's pride and pacify the public than to actually be put into practice. As Manchester explains, Churchill "was a man of action: state the problem, find a solution, and solve the problem."

Winston not only gauged the realm of politics by the standard of action, but that of morality as well. In this he was an Aristotelian: virtue was a habit gained through constant practice. Words and thoughts — professions of belief and principle — were a good start, but could only be judged by the fruits that followed.

Action wasn't just the rubric by which he measured others, but the standard by which he judged himself. "Every night," he said, "I try myself by court martial to see if I have done anything effective during the day. I don't mean just pawing the ground — anyone can go through the motions — but something really effective."

Churchill's action-oriented philosophy is what helped turn the tide of the war. As Manchester writes, Winston understood that victory could only be won "by the vigorous exercise of his imagination and the imposition of his will by the only means he knew — action, action this day, action every day." When Churchill first took the reins of the government, his energy absolutely electrified its headquarters and transformed an operation that had formerly been languishing and listless:


"Churchill arrived on the scene like a summer squall at a sailboat regatta. Whitehall was galvanized, and the office at No. 10 was pandemonium. Bells were ringing constantly, telephones of various colors were being installed in every nook at No. 10, and the new prime minister was attaching maroon labels demanding 'Action This Day' or green ones saying 'Report in Three Days' to an endless stream of directives that were being dictated to typists in the Cabinet Room, the P.M.'s bedroom, and even his bathroom, with replies expected within minutes. Ministers, generals, and senior civil servants appeared and departed within minutes. Working hours began early each morning and ended after midnight. 'The pace became frantic,' another private secretary, John Martin, recalled. 'We realized we were at war.'"

Churchill's penchant for action turned the tide of his life as well, and served as the lynchpin in making it what it was. Anthony Storr, an eminent British psychiatrist, posited that the source of Churchill's strength lay in his "inner world of make-believe;" but Winston was not content to let his dreams merely amuse him, in the way of an impotent Walter Mitty. Rather, Manchester writes, he was driven "to complete the circuit between the goings-on in his mind and the external world. Once he generated an idea, he felt compelled to actualize it."

Churchill created a narrative from his vivid imagination, and then steadfastly worked to bring that vision to life. The result was one of the most interesting, original, and eventful adulthoods in history.
Read More...
Monday, October 17, 2016 -

This "commentary" appears on the
Onion web site
. They have some fun publishing something as though—but clearly not—written by Melania Trump. I suspect they think they have captured her essence.
Read More...
Friday, October 14, 2016 -

At this point there is no doubt that Donald Trump is the single worst major party presidential candidate in living memory, almost certainly the worst since the Civil War, and arguably the worst in the history of this nation. He is boastful and ignorant and petty, disdainful of the Constitution, a racist and a sexist, the enabler of the worst elements of society, either the willing tool of, or the useful idiot for, Vladimir Putin, an admirer of despots, an insecure braggart, a sexual assaulter, a man who refuses to honor contracts, and a bore.

He is, in sum, just about the biggest asshole in all of the United States of America. He's lucky that Syrian dictator Bashar Hafez al-Assad is out there keeping him from taking the global title, not that he wouldn't try for that, too, should he become president. It's appalling that he is the standard bearer for one of the two major political parties in the United States. It's appalling that he is a candidate for the presidency at all.

But note well: Donald Trump is not a black swan, an unforeseen event erupting upon an unsuspecting Republican Party. He is the end result of conscious and deliberate choices by the GOP, going back decades, to demonize its opponents, to polarize and obstruct, to pursue policies that enfeeble the political weal and to yoke the bigot and the ignorant to their wagon and to drive them by dangling carrots that they only ever intended to feed to the rich. Trump's road to the candidacy was laid down and paved by the Southern Strategy, by Lee Atwater and Newt Gingrich and Karl Rove, by Fox News and the Tea Party, and by the smirking cynicism of three generations of GOP operatives, who have been fracking the white middle and working classes for years, crushing their fortunes with their social and economic policies, never imagining it would cause an earthquake.
Read More...
Tuesday, October 11, 2016 -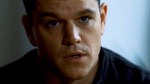 The following is a reprint of an
article
by Brett & Kate McKay that appears in the Art of Manliness web site.
There's a scene at the beginning of The Bourne Identity where the film's protagonist is sitting in a diner, trying to figure out who he is and why he has a bunch of passports and a gun stashed in a safety deposit box. Bourne also notices that he, well, notices things that other people don't.

That superhuman ability to observe his surroundings and make detailed assessments about his environment? It's not just a trait of top secret operatives; it's a skill known as situational awareness, and you can possess it too.

As the names implies, situational awareness is simply knowing what's going on around you. It sounds easy in principle, but in reality requires much practice. And while it is taught to soldiers, law enforcement officers, and yes, government-trained assassins, it's an important skill for civilians to learn as well. In a dangerous situation, being aware of a threat even seconds before everyone else can keep you and your loved ones safe.

But it's also a skill that can and should be developed for reasons outside of personal defense and safety. Situational awareness is really just another word for mindfulness, and developing mine has made me more cognizant of what's going on around me and more present in my daily activities, which in turn has helped me make better decisions in all aspects of my life.

I've spent months researching and talking to experts in the tactical field about the nature of situational awareness, and below you'll find one of the most complete primers out there on how to gain this important skill. While the focus is primarily on developing your situational awareness to prevent or survive a violent attack, the principles discussed can also help hone your powers of observation in all areas of your life.
Read More...
Sunday, October 02, 2016 -

The following is a reprint of an
article
by Brett & Kate McKay that appears in the Art of Manliness web site.
Whether you're answering hard questions, making impromptu remarks, analyzing a situation, or synthesizing a bunch of data points into a cohesive and convincing presentation, the ability to think and process multiple pieces of information quickly and effectively is a vital skill to have. In our fast-paced and fluid world, you've got to be able to pull out the right piece of knowledge at the right time.

Your working memory is what allows you to do that.

While it was once thought that the capacity of each individual's working memory was something they were simply born with, research from the worlds of cognitive science and psychology are showing that we can actually train it to become stronger and faster.

If you're ready to upgrade your working memory from "six guinea pig power" to eight cylinder efficacy, today's your lucky day. Below, we provide research-backed advice on how you can boost the potentiality of your working memory in order to become a master of cognition in even high-pressured situations.
Read More...
Thursday, September 29, 2016 -

The following is a reprint of an
article
by Jeremy Anderberg that appears in the Art of Manliness web site.
On top of the desk of a mid-century man, you'd find a few essentials: a fountain pen, a framed family photo, a coffee mug, and a Rolodex.

A Rolodex held a bunch of easy-to-access index cards upon which its owner had written the contact information of folks who were handy to know, both professionally and personally. It wasn't so much for friends and family; you generally (at least in those days) memorized their contact info and could dial them up at any time.

But say you needed an electrician. Or a lawyer. Or a clergyman. Rather than digging through the phone book, you'd simply look through your Rolodex for the information of someone you had contact with in the past. Maybe not regular contact, but enough to know each other when a need arose. Through time and experience, you'd come to have a network of reliable folks in different domains who you could count on.

In the 21st century, the physical Rolodex has become outdated, but its useful concept has not.

Today, it seems we simply call or visit whoever pops up first in a Google search — trying a new provider every time there's a problem — rather than establishing long-term relationships with different vendors or advisors. But as documented below, it pays off (sometimes literally) to get to know certain people and professionals that you can return to for various services and guidance throughout your life.

Below are the 10 people every man should have in his Rolodex, er, smartphone.
Read More...
Friday, September 23, 2016 -

Vendasta, the #1 platform for agencies and media companies selling digital solutions to local businesses, has been ranked number 42 on the 28th annual PROFIT 500, the definitive ranking of Canada's Fastest-Growing Companies.
Read More...
Friday, September 16, 2016 -

The following is a reprint of an
article
by Brett & Kate McKay that appears in the Art of Manliness web site.
Public speaking, by definition, has been with us as long as spoken language.

Professional instruction in public speaking as a persuasive tool is slightly newer, but only slightly. Ancient Egyptians received formal training in speech, and by the 4th and 3rd centuries B.C.E. it was the default method of conflict resolution in Athenian Greece.

These days, we mostly think of speech as the purview of politicians. (Though in our internet age many politicians are just as likely to use a bullet-point list and a two-minute press conference to present their agenda.) But the reality is that any "speech" longer than a few sentences qualifies as a persuasive exercise, as long as you're trying to convince someone other than yourself of some point or perspective.

A sales presentation in a boardroom is public speaking. So is a lengthy explanation at the bar of why Hank Aaron was a better hitter than Barry Bonds. (Though if you're putting as much preparation into your baseball argument as you are into your sales pitch, you might need to adjust your priorities!) But the same fundamentals underlie both situations — and the better you are at them, the more convincing you'll be in both cases, whether you've done extensive prep work or are improvising on the fly.
Read More...
Tuesday, September 13, 2016 -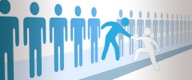 The following is a reprint of a
guest aticle
by James Surwilo that appears in the Art of Manliness web site.
Justin Beebe was a 26-year-old native of Vermont, from the hardscrabble town of Bellows Falls. He was killed several weeks ago wildland firefighting in Nevada as a first-year member of the elite Lolo Interagency Hotshot Crew.

I had never met Justin, and did not know him, but first heard the news from the state's Fire Supervisor, who I had served under. As a sometimes-wildland-firefighter and resident of VT, I felt a dual kinship. I also have a 26-year-old native Vermonter son who, like Justin, moved west to pursue his dreams, and who has, like Justin did, a girlfriend that he loves. The similarity, another reminder of the fragility of life, gnawed at me. My son Doug was just visiting Vermont from California a week ago. When he left, we said our casual goodbyes at the airport, complacent that we'd see each other at Christmas or in the spring. But hearing of Justin's death was evidence that nothing in this world is certain, and youth is no insurance against mortality.

Out of the desire to honor a comrade, I began contemplating attending Justin's memorial service. But you know how these things go — the internal back and forth that accompany this kind of choice: I have no personal connection to this person, it's an hour and a half drive, there will be plenty of other firefighters there, the grass needs mowing. Is a desire to go, well, weird?

Ultimately though, I decided to go.

The high school auditorium was packed, airless, and stifling hot, with the overflow crowd in the adjacent gymnasium. Justin's family occupied the front and center rows, with a dozen or so of the Montana-based hotshot crew to the front and side. We other 30 or 40 wildland firefighters from four states and several Federal Agencies walked in single file and took seats behind the Lolo crew. Off to the side came in dozens of structural firefighters who, to their great credit, stood at attention in the oppressive heat for the hour-plus-long service.

Eight different coaches, friends, family members, and the hotshot crew leader spoke to the audience. Each one, obviously without corroboration, spoke in turn about Justin's good-heartedness, vitality, leadership, and kindness to persons of all walks of life. Nearly every speaker affirmed Justin's love of the outdoor world and, what especially resonated with me, his unwavering pursuit of his passions. We heard time and again that for Justin, no challenge was too great if he really wanted the objective. I know I've backed away from many ventures, either convincing myself of my or its unworthiness, or foolishly being dissuaded by naysayers. So it was inspirational to learn of a young man who went at life full bore, but not at the expense or exclusion of others. Nearly every speaker represented this noble tenacity as a lesson we would benefit to learn, and I surely did.

Justin's best friend, aunt, fiancée, and mother all spoke from the heart with beautifully moving eloquence, and often laughter-producing humor. Coming from someone who gets anxious speaking to 25 people on some rote, dry subject matter, it was incredible that these bereaved people could find it in themselves to sincerely voice their feelings on stage to over a thousand people, many of them strangers. And to watch a poignant slide show of Justin from baby to sports nut to hotshot crew member, with their loss so recent and raw. I'm not sure I could have done that, and I have nothing but admiration for them all; an act of bravery to rival any firefighter's.
Read More...
Friday, August 26, 2016 -

This "commentary" appears on the
Onion web site
.
Read More...
Tuesday, August 23, 2016 -

This "commentary" appears on the
Onion web site
. They have some fun publishing something as though—but clearly not—written by Donald Trump. I suspect they think they have captured his essence.
Read More...
Thursday, August 11, 2016 -

The following is a reprint of an
article
by John Corcoran that appears in the Art of Manliness web site.
Being a college student is a tough gig these days.

You have to deal with long hours at school, hefty tuition bills, the impending responsibilities of adulthood, and most importantly, networking.

Wait, what? Networking? Isn't "networking" for guys who've already graduated? You shouldn't have to worry about that sleazy old tactic of passing out business cards at boring cocktail parties while you're also worrying about exams and homework, right?

Think again. If you believe you can cruise through college, focusing just on your classes and what party to go to this weekend, you'll be in for a rude awakening come graduation.

Here's the problem: most college students don't give a minute of thought into building a network.

In this article, I want to challenge your perspective. Art of Manliness has previously provided plenty of advice to help you survive college — from style tips to classroom etiquette to note-taking strategies to study tips.

Today, I want to convince you that college isn't just about what you do inside the classroom. You need to put almost as much effort into building relationships which will help your career as you put into your studies. To make it easier for you, I'm going to give you some practical ideas for how you can begin building relationships while you are still in college that will help you get a job after you graduate, help you launch or finance a business, and maybe even fuel your career for years to come.

Research shows that 70 to 80 percent of jobs are not advertised. That means if you want to hear about the vast majority of jobs, you will need to find out about them from people in your network. And your network can't be bought, borrowed, or downloaded like an app; it must be created by you through consistent action over time. That's why it's critical that you start building those relationships now so you hear about these unadvertised jobs when it's time to hit the market.

The good news is that it is relatively easy to build a strong network if you adopt the right mindset and take consistent action. Here are eight tips to start building relationships that matter while you are still in college.
Read More...
Monday, August 08, 2016 -

The following is a reprint of an
article
by Fareed Zakaria that appears on the Washington Post web site.
A few days ago, I was asked on CNN to make sense of one more case in which Donald Trump had said something demonstrably false and then explained it away with a caustic tweet and an indignant interview. I replied that there was a pattern here and a term for a person who did this kind of thing: a "bullshit artist." I got cheers and boos for the comment from partisans on both sides, but I was not using that label casually. Trump is many things, some of them dark and dangerous, but at his core, he is a B.S. artist.
Read More...
Saturday, July 30, 2016 -

Experiencing a massive brain shutdown? Try these 3 ways to restore your higher-level thinking.
Read More...
Wednesday, July 27, 2016 -

The following is a reprint of an
article
by Norman J. Ornstein & Thomas E. Mann that appears on the Vox website. Norman J. Ornstein is a resident scholar at the American Enterprise Institute and a contributing editor and writer for the Atlantic. Thomas E. Mann is a senior fellow in governance studies at the Brookings Institution, and a resident scholar, Institute of Governmental Studies, at the University of California Berkeley.
Trumpism may have parallels in populist, nativist movements abroad, but it is also the culmination of a proud political party's steady descent into a deeply destructive and dysfunctional state.

While that descent has been underway for a long time, it has accelerated its pace in recent years. We noted four years ago the dysfunction of the Republican Party, arguing that its obstructionism, anti-intellectualism, and attacks on American institutions were making responsible governance impossible. The rise of Trump completes the script, confirming our thesis in explicit fashion.

Consider, as a sign of the party's decadence, how quickly Bob Corker, a card-carrying member of the Republican Party elite — the center-right chair of the Senate Foreign Relations Committee — caved in to this horribly miscast party standard-bearer. Trump's campaign has been filled with statements whose ignorance and bombast have appalled the establishment. Then a ballyhooed foreign policy speech in late April was widely panned by experts across the foreign policy spectrum. ("A very odd mishmash"; "strident rhetoric [that] masked a lack of depth.") Corker's response? He praised "the broadness, the vision" of the speech.

When Corker subsequently praised Trump's disastrous press conference in Scotland as "one of his better events" — this was the press conference that mainly showcased Trump's golf resort, and in which Trump praised the UK's vote in favor of Brexit in strongly pro-Europe Scotland, after earlier demonstrating he did not even know what Brexit was — the cave-in was complete.

Corker, of course, was not alone. Senate Majority Leader Mitch McConnell fell in line quickly, and while House Speaker Paul Ryan hedged his support for a while, he also joined the Trump team. The Republican Party was about to nominate the most inexperienced, unpopular, and temperamentally unsuited major party presidential candidate in the history of American politics, and there was nothing the establishment could do about it beyond trying to contain the political damage.

It gives us little pleasure to say we foresaw that the Republican Party was on a destructive course that could lead to such a situation.

In April 2012, we created a major stir in the political world with a long piece in the Washington Post Sunday Outlook section called, "Let's Just Say It: The Republicans Are the Problem." It was adapted from our book published days later, It's Even Worse Than It Looks: How the American Constitutional System Collided With the New Politics of Extremism, and this was our money quote:


The Republican Party has become an insurgent outlier in American politics — ideologically extreme; contemptuous of the inherited social and economic policy regime; scornful of compromise; unmoved by conventional understanding of facts, evidence and science; and dismissive of the legitimacy of its political opposition.

As scholars who had worked for more than four decades with lawmakers on both sides of the aisle, we faced a ton of scorn from sitting Republican lawmakers and outside observers for making this argument — and denial from most of the mainstream media. For reporters, professional norms and concerns about accusations of partisan bias dictated that the parties be treated equally, whatever the underlying reality. The safe haven of false equivalence led the press to ignore one of the most consequential developments in contemporary American politics: the radicalization of the Republican Party.
Read More...
Monday, July 18, 2016 -

The following is a reprint of an
article
by Brett & Kate McKay that appears in the Art of Manliness web site.

"Broadly speaking," Winston Churchill mused, "human beings may be divided into three classes: those who are billed to death, those who are worried to death, and those who are bored to death."

Certainly, many adults fit all too well into one or all of those categories. Growing older often means sliding into a monotonous career and giving up one's interests and hobbies. The result is predictable, but tragic: boredom, restlessness, anxiety, and even depression.

Unfortunately, the solution commonly sought for this malaise produces exactly the opposite result, and tends to make us even more anxious and restless. Most adults think they have too much on their plate, so they long to unload some of their activities and have time to just veg out in front of their screen of choice. The problem, however, is not the quantity of activities, but the quality. Most people could in fact use more activity in their life, just the right kind of it: more enjoyable work, more satisfying responsibilities, more opportunities to create.
Read More...
Saturday, July 09, 2016 -

The following is a reprint of an
article
by Brett & Kate McKay that appears in the Art of Manliness web site.
Churchill's energy, industry, and insatiable appetite for living formed one of the most noteworthy aspects of his character. Friends and colleagues described him as "incapable of inactivity," and observed that "Winston has so many irons in the fire that the day is not nearly long enough." There were indeed periods of Churchill's life where he could accurately report "I never had a dull or idle moment from morning till midnight."


For Churchill, Manchester writes, "boredom was an enemy to be vanquished." Being bored put Winston in an incredibly foul mood, as he saw such a state as a waste of the precious and limited time of his mortality. If he found himself in a stultifying situation, he would quickly break away to engage in something more stimulating. As Manchester writes, "In relief of boredom, almost any action—short of the wicked—would do, with one prerequisite: it had to possess value, and Churchill was the arbiter of the value."

While we often think of "fun" as the opposite of "boredom," Churchill attacked and vanquished the doldrums of adulthood on a wide variety of fronts — from challenging work to heavy responsibilities to stimulating hobbies. He was in fact the very embodiment of artist Constantin Brancuși's maxim that to live a fulfilling, flourishing life, one must "Work like a slave; command like a king; create like a god."
Read More...
Friday, June 24, 2016 -

The following is a reprint of an
article
by Brett & Kate McKay that appears in the Art of Manliness web site.
Of the many "contradictions" of Churchill's life, one of the most interesting is that while he loved high-flying adventure, and relished danger, risk, and excitement, he was also, as a friend put it, "tremendously domestic." Nothing gave him more happiness and satisfaction than his family, and while he loved traveling the world, he could sincerely say that "A day away from Chartwell is a day wasted."

Yet the more one looks at his life, the less contradictory these two impulses seem. Not only was Churchill's family life an adventure in and of itself, but it in fact made possible his other escapades and accomplishments.
Read More...
Tuesday, June 21, 2016 -

This "commentary" appears on the
Onion web site
.
Read More...
Thursday, June 09, 2016 -

Muhammad Ali, considered to be the greatest heavyweight boxer, died late Friday night in a Phoenix-area hospital at 74 years old. Most know his life's accomplishments. [Few know his "pearls of wisdom."] Here is a list of some of his best quotes . . . . [My favourite is:]

Impossible is just a big word thrown around by small men who find it easier to live in the world they've been given than to explore the power they have to change it. Impossible is not a fact. It's an opinion. Impossible is not a declaration. It's a dare. Impossible is potential. Impossible is temporary. Impossible is nothing.
Read More...
Monday, June 06, 2016 -

This "commentary" appears on the
Onion web site
. They have some fun publishing something as though—but clearly not—written by Hillary Clinton. I suspect they think they have captured her essence.
Read More...
Saturday, May 28, 2016 -

This a reprint of an
article
by Maria Popova appearing on the brainpickings site.
"We should use our opinions to start discussions, not to end them."

As I was preparing to deliver my Annenberg commencement address, restlessness of a very different kind and caliber was taking place on the other side of the country.

When Scripps Women's College announced that former Secretary of State Madeleine Albright — a person with whom I disagree politically on many counts — was invited to deliver the 2016 commencement address, student protests broke out across campus. Some had hoped for a woman of color as the graduation speaker, some went as far as calling Albright a war criminal, and there was a general outrage centered around her politically charged remark that "there's a special place in hell for women who don't help each other."

Unlike Villanova University, which sixteen years earlier had disinvited legendary journalist Anna Quindlen after students protested her liberal political views (with the result of Quindlen's spectacular undelivered commencement address going "viral" long before social media), Scripps proceeded as planned. Albright traveled to campus early to meet with the students and faculty and hear out their dissent in order for them to accept her as a speaker. Even so, some of the faculty refused to participate in the ceremony.

On the morning of May 14, the day before her 79th birthday, Albright took the podium clad in cap and gown, tension and unrest still suffusing the air. She was greeted by a few tepid claps. Students wore buttons on their gowns bearing slogans like "Hell is Albright with me." The class valedictorian prefacing the commencement address ended her speech with these words: "And if there's a special place in hell for us, magical, radical, change-making us, then so be it."

But what happened next — as relayed to me by my dear friend (and frequent collaborator) Wendy MacNaughton, who was in attendance as the cousin of a new graduate — is an astonishing lesson in courage, dignity, integrity, and transformation under the unlikeliest of circumstances.

After beginning by addressing the student directly with the warm response that "there is a special place in heaven for anyone who speaks truth to power," Albright proceeded to speak about the perils of latching onto our preconceptions, the uncomfortable luxury of changing one's mind, the importance of surrounding ourselves with counterpoints, and the vital distinction between information and wisdom in an age of instant, reactive opinions.

What emerges is
a sublime addition to the greatest commencement addresses of all time
and a testament to Ursula K. Le Guin's assertion that "words are events [which] do things, change things… transform both speaker and hearer… feed energy back and forth and amplify it."

At the end of the speech, something palpable had shifted — the few tepid claps had been transformed and amplified, erupting into a thunderous applause as Albright walked off the stage. Wendy watched one graduate remove the protest button from her gown. "Great speech, huh?" she said to the young woman, who rolled her eyes, then nodded.

Transcribed highlights below.
Read More...
Friday, May 13, 2016 -

The following is a reprint of an
article
by John Corcoran that appears in the Art of Manliness web site.


Do you ever struggle to describe your unique background? Do you have trouble explaining about certain not-so-flattering work history in a way that sounds believable? If so, you're not alone.

Maybe you dropped out of college to run a coffee shop. Maybe you skipped college to join the Army. Maybe you were a ski bum for a few winters. Or maybe you spent a few years touring with your band, hoping ska would make a comeback (good luck with that).

Today's working world tends to reward people who live plain vanilla, cookie-cutter lives. Anyone who has an "unorthodox" background outside of the norms tends to be written off, or at a minimum, faces an uphill battle explaining their background to potential employers, landlords, and possible future in-laws.

So what do you do if you have an unconventional background but you're living in a conventional world?

If you can relate to this, then let me tell you about my friend Colin.

Colin dropped out of college to enlist in the U.S. Coast Guard, where he joined an elite force whose job was to retake ships that had been seized by pirates. I asked Colin to tell me about the craziest experience he could talk about without having to kill me. I half expected him to say the first rule of fighting pirates is you can't talk about fighting pirates, but fortunately for you and I, he didn't.

Colin described one incident in which his squad had to take back a freighter that had been pirated in the Gulf of Mexico. In the middle of the night, his Coast Guard cutter drove full speed ahead through the darkness, right up alongside the pirated ship. Colin and the rest of his squad then had to throw a rope ladder over the edge of the deck and climb up the swinging ladder onto the deck of the ship, as both boats were bobbing up and down in the ocean in complete darkness.

Oh, did I mention that the pirates were shooting machine guns down at them while they were scrambling to climb the ladder?

Once the squad was on deck and retook the bridge, then they had to go room-by-room through the ship using special night vision and thermal imaging goggles to see through walls and find where the pirates were hiding.

I can't watch the scary parts of The Goonies without holding my wife's hand, but for Colin, this was just a normal day at work. So you would think his experience would benefit his career, right? Guess again.
Read More...
Tuesday, May 10, 2016 -
The following is a reprint of an
article
by Sheryl Urelacker, of the Canadian Press, that appeared in the National Post.
TORONTO — The Olympic Games in Rio de Janeiro should be postponed or moved to other venues because of the global threat posed by the Zika virus epidemic in Brazil, says a Canadian professor of law who specializes in public health.

In a commentary published in the May issue of the Harvard Public Health Review, Amir Attaran of the University of Ottawa says the expected half-million visitors to the Olympic and Paralympic Games could spread the virus once they return to their home countries.
Read More...
Sunday, May 08, 2016 -
The following is a reprint of an
article
by Brett & Kate McKay that appears in the Art of Manliness web site.

The rise of the digital age has allowed more and more people to work remotely and to start businesses in the comfort of their own homes. Working out of your house has a lot of advantages — no dress code, no commute, and more autonomy. But it also comes with unique challenges.

Whether you're an entrepreneur starting an online empire from your bedroom or a contractor telecommuting for a big corporation, here are a few bits of advice on how to effectively work from home based on my own experience:
Read More...
Monday, May 02, 2016 -

The following is a reprint of an
article
by Brett & Kate McKay that appears in the Art of Manliness web site.
Read More...
Friday, April 29, 2016 -

In the 1960s, a Stanford professor named Walter Mischel began conducting a series of important psychological studies.

During his experiments, Mischel and his team tested hundreds of children — most of them around the ages of 4 and 5 years old — and revealed what is now believed to be one of the most important characteristics for success in health, work, and life.

Let's talk about what happened and, more importantly, how you can use it.

The Marshmallow Experiment

The experiment began by bringing each child into a private room, sitting them down in a chair, and placing a marshmallow on the table in front of them.

At this point, the researcher offered a deal to the child.

The researcher told the child that he was going to leave the room and that if the child did not eat the marshmallow while he was away, then they would be rewarded with a second marshmallow. However, if the child decided to eat the first one before the researcher came back, then they would not get a second marshmallow.

So the choice was simple: one treat right now or two treats later.

The researcher left the room for 15 minutes.

As you can imagine, the footage of the children waiting alone in the room was rather entertaining. Some kids jumped up and ate the first marshmallow as soon as the researcher closed the door. Others wiggled and bounced and scooted in their chairs as they tried to restrain themselves, but eventually gave in to temptation a few minutes later. And finally, a few of the children did manage to wait the entire time.

Published in 1972, this popular study became known as The Marshmallow Experiment, but it wasn't the treat that made it famous. The interesting part came years later.
Read More...
Sunday, March 27, 2016 -

The following is a reprint of an
article
by Victor Ferreira that appears in the National Post web site.
The cartoon gun, in the wrong hands, isn't as harmless as it looks.

As communication continues to sway from the use of the written language police and judges are being left with difficult decisions to make, grappling to understand the meaning of emojis.
Read More...
Thursday, March 24, 2016 -

The following is a reprint of an
article
by Brett & Kate McKay that appears in the Art of Manliness web site.
Read More...
Monday, March 21, 2016 -

The following is a reprint of an
article
by Brett & Kate McKay that appears in the Art of Manliness web site.
When Neville Chamberlain brought Churchill into his cabinet in 1939 to serve as First Lord of the Admiralty (meaning he ran the British navy), Winston hit the ground running. He took charge of every element of the war at sea, and began strategizing about how to improve things at all levels. The heart of his control center was his black dispatch box; Manchester describes its contents:


"Inside were numbered folders containing papers approximately 16″ x 13.″ The first one, the 'top of the box,' as it was called, dealt with matters considered 'really urgent'…Below the top were folders containing military and foreign office telegrams, reports from the Chiefs of Staff…answers to questions he had raised concerning every aspect of British life—food supplies, crop yields, railroad capacity, coal production. Nothing escaped his attention."

Each morning Churchill would go through his dispatch box and issue a seemingly never-ending stream of memos to his fellow ministers and military commanders. If he signed a dispatch in red ink, it meant he wanted action taken on it; an attached slip labeled "Action This Day" constituted "the prime ministerial equivalent of a five-alarm fire."

Churchill's colleagues sometimes found the sheer number of memos he disbursed onerous; they did not, Manchester writes, "appreciate Churchill's grasp of all the issues, not only those issues apparent to everybody but also those apparent only to himself." Churchill's single-minded goal was defeat of the Nazis, and he made sure he was on top of every detail of how the effort towards victory was progressing.

Yet even though Churchill could be hard-nosed, grounded, and highly detail-oriented, he was also, Manchester says, "an unrepentant romantic." And it was this quality, more than any other, that allowed him to win the war. And, we would add, to have an awesome adulthood.
Read More...
Friday, March 18, 2016 -

The following is a reprint of an
article
by Brett & Kate McKay that appears in the Art of Manliness web site.

It's a new year and people all over the world are making resolutions on how they're going to improve themselves. Usually these goals consist of doing something new or adding a habit to their lives: get back into exercising, start journaling, launch a side hustle, adopt the Paleo diet, earn more money, etc.

But after a few weeks of motivated effort, most folks start to lose steam. They stop going to the gym, never sign up for that woodworking class, and go back to eating Pop Tarts and Doritos. And then they feel like crap because they haven't made any progress on improving themselves.

There's nothing wrong with making these types of positive goals, but they're not the only way to improve your life. Just as effective as adding something to our lives, if not more so, is subtracting the things that might be holding us back.

In truth, oftentimes the path to becoming a better man is found in following the via negativa — the negative way.
Read More...
Friday, March 18, 2016 -

Congratulations to Vendasta Technologies Inc. on winning the NSBA Business Builder Award for Employee Retention and Development.
Read More...
Sunday, March 06, 2016 -

A lack of cybersecurity awareness among employees is putting companies at greater risk of being hit by attacks, according to a new report by AXELOS.
Read More...
Sunday, February 21, 2016 -

The following is a reprint of an
article
by Brett & Kate McKay that appears in the Art of Manliness web site.

When Winston Churchill left the military at age 26 to pursue a writing career and a seat in Parliament, he looked forward to being free of "discipline and authority, and set up in perfect independence in England with nobody to give me orders or arouse me by bell or trumpet."

Yet even though his day-to-day life was no longer structured by a schoolmaster or a superior officer, he did not in fact do away with having a daily schedule altogether. Instead, he created a routine he actually delighted in – because he had created it himself.

A visitor to Chartwell, his home in the English countryside, might have been forgiven for missing this routine, or for thinking it disorderly. Yet while his daily schedule was quite unusual, it was in fact very strict. As one of the researchers who assisted Winston in writing his books recalled, "He was totally organized, almost like a clock. His routine was absolutely dictatorial. He set himself a ruthless timetable every day and would get very agitated, even cross, if it was broken."

Let's take a look at a day in the life of Winston Churchill, and then discuss the way that establishing your own daily routine can greatly enhance your adulthood.
Read More...
Monday, February 15, 2016 -

The following is a reprint of an
article
by Seth Godin that appears in his blog.
Read More...
Friday, February 12, 2016 -

The following is a reprint of an
article
that appears in the Quartz web site.

Where do you see yourself in five years? Tell me about a time when you showed leadership. What is your biggest weakness?

These are the standard questions that job candidates face during interviews. And by now, everyone also has standard answers. ("My biggest weakness? I work too hard.")

As you scale to the upper rungs of the corporate ladder, you are unlikely to field such hackneyed queries. For leadership positions, it's the softer skills that matter. Quartz spoke with 10 CEOs and other senior execs about their interview techniques, and the one killer question they like to ask job candidates. Their approaches vary, but all are designed to test a person's mindset and mentality.

A first-rate résumé won't help you now. Consider yourself warned.
Read More...
Tuesday, February 09, 2016 -

This article appears on the
Cultural Survival web site
. It was written some time ago—Spring 2005—in an international context, but appears apropos not only today, but in Saskatchewan and Canada. It may help one to understand the root causes of tragedies such as that which occurred in La Loche. This is not just a community problem—it is much broader.

Conflict resolution specialists assert that conflict is a normal, even healthy part of human interaction. While that may be true in circumstances in which the parties to a conflict share similar values and cultures, have equal status and ability to press their claims, and are equally protected by the rules under which the conflict materialized and must be resolved, such "healthy" conflict conditions do not characterize the asymmetrical conflicts between indigenous peoples and states or other outside interests.

This year, the United Nation's Sub-Commission on the Promotion and Protection of Human Rights sponsored a study on indigenous peoples and conflict resolution, which was the theme of that body's Working Group on Indigenous Populations. Working Group Chair Miguel Alfonso Martinez analyzed the root causes of conflict involving indigenous peoples and identified two features that distinguish them from all other conflicts. First, indigenous peoples have a unique relationship with their lands that cannot easily be translated into Western notions of ownership or legal title. For indigenous peoples, land is not a commodity. It exists for collective material and spiritual benefit, and must be preserved for future generations. Second, indigenous peoples aspire to fully exercise their right to self-determination. Martinez defines self-determination as "the possession of the political authority and legitimacy, as well as the enforcement power necessary to take effective, practical actions to fully materialize their rights to their lands, resources, cultural heritage, and religious practices, and to secure and protect their autochthonous institutions."

Indigenous rights to land and to self-determination are what most threaten non-indigenous interests involved in conflict with indigenous peoples. Modern states still tend to eye indigenous lands as terra nullius available to be taken for national security purposes, to house burgeoning non-indigenous populations, or to be exploited for wealth or development. Wealthy private interests, often in cahoots with states, covet the riches from natural resources to be accrued from indigenous territories. The power disparity between states and wealthy interests on the one hand, and indigenous peoples on the other, is huge. While modern medicine now prevents some of the devastation once caused by contagious disease, and international human rights norms and watchdog mechanisms help curb mass expulsions or genocidal practices, indigenous peoples today are still the most marginal and exploited members of society in all of the states in which they live. Despite national law reforms to the contrary, states and other powerful interests resist including indigenous peoples in decision-making processes that impact their lives, and almost never let indigenous values or practices govern those processes.

This issue of the Cultural Survival Quarterly offers a multi-dimensional, contemporary examination of indigenous peoples and conflict involving states and other outside interests. Like Martinez, we use the phrase "conflict" to refer to those circumstances and events that include not only war or other violent confrontation, but the events that precede the eruption of violence or recourse to arms, including disputes that have festered without appropriate solution for a long period. In addition, we include those events that follow violence, including the processes by which violence is quelled, and post-conflict reconstruction measures aimed at ensuring that violence does not recur.
Read More...
Saturday, February 06, 2016 -

The following is a reprint of an
article
by Brett & Kate McKay that appears in the Art of Manliness web site.
Last week we kicked off the Winston Churchill School of Adulthood by talking about two central tenets of growing up well: embracing the opportunity to author your life's story, and cultivating a comfort with the seemingly contradictory energies and perspectives that can make that story rich and memorable.

With that foundation in place, it's time to delve into what exactly those divergent energies are. Some of the 7 lessons to come will be shorter and more practical, others longer and more philosophical. I figured we'd start with the meatiest, most important, and perhaps most controversial of them all: developing an unshakable moral code. It is a task that involves something that many of us struggle with: allowing for the happy coexistence of both doubt and belief.

Let's see how Churchill was able to let these two currents intermingle, while still maintaining a deep bedrock of principles.
Read More...
Wednesday, February 03, 2016 -

This "commentary" appears on the
Onion web site
. They have some fun publishing something as though—but clearly not—written by Bush's advisors. I suspect they think they have captured their true feelings.
Read More...
Sunday, January 31, 2016 -

The following is a reprint of an
article
by John Corcoran that appears in the Art of Manliness web site.
Tell me if this sounds familiar: you spend hours upon hours on Facebook or some other social media platform, and yet you feel more lonely and disconnected than ever. You have thousands of "friends" online, but you don't feel comfortable saying hello to one of them if you pass on the street. And even though you know intimate details about what some person you worked with 10 years ago had for dinner last night, you find it difficult making time to see your closest friends.

Maybe some of this rings a bell with you. If it does, I want to share some information and advice which may resonate as well.

Paul Graham, a legendary tech investor in Silicon Valley, published a piece last year titled Do Things That Don't Scale. While the focus of that article was how tech startups operate, when I read it, I immediately thought the lessons also applied to building relationships today and a fundamental mistake that many people make when trying to do so.

The article challenged the prevailing wisdom across the startup community that new businesses should focus their efforts on only those activities which can "scale" their business — growing while keeping costs steady (that is, not investing more in order to grow more). In the article, Graham wrote:


"A lot of would-be founders believe that startups either take off or don't. You build something, make it available, and if you've made a better mousetrap, people beat a path to your door as promised. Or they don't, in which case the market must not exist. Actually startups take off because the founders make them take off. There may be a handful that just grew by themselves, but usually it takes some sort of push to get them going."

Graham also used the metaphor of an old car engine which had to be started using a hand crank, before engines came with electric starters. "Once the engine was going, it would keep going, but there was a separate and laborious process to get it going," writes Graham. The point is you need to put in the labor to get the crank going to begin with.
Read More...
Friday, January 22, 2016 -

The following is a reprint of an
article
by Abhimanyu Ghoshal that appears in the TNW News web site.
CBC reports that
when 72-year old widow Peggy Bush wanted to retrieve her late husband's Apple ID password to play card games on her iPad, she was told that she'd need to produce a court order to have the company share it with her.
Read More...
Saturday, January 16, 2016 -

The following is a reprint of an
article
that appears in the Art of Manliness web site.
In the modern age, we know more than ever before, and the information has never been so readily available.

And yet individuals and organizations often fail to deliver on the promise of all this knowledge. In fact, we are often the victim, and the architect, of head-slapping displays of incompetence when it comes to delivering what's been promised, or forgetting routine things that have no business being overlooked.

Why is there so often this mismatch between potential and application?

As our knowledge about the world increases, so too does its complexity. And as complexity goes up, so do the opportunities for failure.

Medicine is a great example of where our increased knowledge has made things better, but also more complex, with more possibilities for snafus. Before the mid-20th century, medicine was pretty simple. There wasn't much specialization; when you went to the hospital, there was usually one doctor and a few general nurses overseeing your care.

Now when you go to the hospital, you can have several teams taking care of you. Nurses, nurse technicians, radiologists, dieticians, oncologists, cardiologists, and so on and so forth. All these people have the know-how to deliver top-notch healthcare, and yet studies show that failures are common, most often due to plain old ineptitude. For example, 30% of patients who suffer a stroke receive incomplete or inappropriate care from their doctors, as do 45% of patients with asthma, and 60% of patients with pneumonia.

It's not ignorance or ill-intent that causes these failures. Knowledge abounds among our healthcare practitioners. The problem is that because medicine is more sophisticated and specialized, applying that knowledge correctly across several teams is harder. There are multiple streams of information to remember and manage.

And the tragic thing is it's often the "stupid" simple stuff that gets people killed or keeps them in the hospital for longer than they needed to be. I have an acquaintance who ended up in the hospital for two weeks because he got the wrong heart medicine. The problem was ultimately one of miscommunication — a basic thing you think would be a given, seeing as how hospitals can transplant human faces and whatnot.

This isn't a problem unique to medicine, of course. It exists across almost every domain of life, be it business or science or even just getting things done around the house or on your car. More and more of our work requires coordinating different teams to get a task done. If you work for a big corporation, you're likely collaborating with a whole host of people to complete a project. And just as in medicine, you've likely seen projects delayed or even fail not because of lack of know-how, but due to head-scratching ineptitude.

The crux of this problem is while the world around us is becoming more and more complex, we're still stuck with a brain that hasn't changed much in 100,000 years. Sure, we've figured out ways to off-load memory storage to books and computers so we can know more; we just haven't figured out a good way to overcome our evolved biases, cognitive flaws, and intrinsic forgetfulness. And so, despite owning a brain brimming with ever more knowledge, we continue to make stupid mistakes.

But what if there was a tool that could help us avoid misapplying knowledge and overcome cognitive flaws the same way data storage has helped us be more informed?

Well, there is one, and you've probably used it today.

The humble checklist.
Read More...
Thursday, January 07, 2016 -

The following is a reprint of an
article
that appears in the Art of Manliness web site.
Another New Year is once again upon us and millions of people around the world are settingW big, ambitious goals and resolutions for themselves (including yours truly).

While I've long been a fan of goal setting, my ardor for it has cooled a bit. I still think they're useful and I still set them, but through conversations with organizational/personal development experts, as well as various books I read last year, I've come to think that focusing too much on goals can actually get in the way of living a truly flourishing life.

So instead of being goal-focused this year, I'm trying to be more vision-focused. It's an approach I'd recommend you take as well. So what's the difference? Let's dig in, and together get going on a year full of promise and progress.
Read More...
Friday, January 01, 2016 -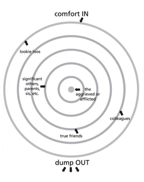 The following is a reprint of an
article
that appears as an Op-Ed in the April 7, 2013 edition of the Los Angeles Times. My good friend, Arline Trew, brought it to my attention.
It works in all kinds of crises -- medical, legal, even existential. It's the 'Ring Theory' of kvetching. The first rule is comfort in, dump out.—Susan Silk and Barry Goldman
Read More...
Tuesday, December 29, 2015 -

The following is a reprint of an
article
that appears in the Chris McCombs blog.
. . . [T]his . . . is . . . about going through life as a true badass . . . . It's About Being an Agent of Awesome on a Grand Adventure . . . and having a helluva good time along the way. Enjoy . . .
Read More...
Saturday, December 26, 2015 -

The following is a reprint of an
article
that appears in the Art of Manliness web site.

We kicked off the Winston Churchill School of Adulthood with a general discussion of the way in which the master key in growing up well is learning how to combine the seemingly contradictory energies/ideas/interests of both youth and maturity. A swirl of different currents can create a narrative of adulthood that's interesting, fulfilling, and even a bit electric.


But before we delve into these various currents, let's begin by exploring the power of being able to create that narrative yourself in the first place. Embracing this power is the prerequisite to everything else. The great gift of life is our ability to make of it whatever we desire – to author our own stories. It is a power and privilege that expands as we mature, become more independent, and have a fuller field of options from which to choose. In growing up lies the potential to construct our own reality – a reality that can be much different than the set of cards we were born with. Every hero's journey is a tale of the intersection of fate and choice; while we cannot control the former, we can take full advantage of, and heartily relish, the latter.

Beginning here will also let us sketch a brief biography of Mr. Churchill's life, which will help provide context for the lessons to come. So let us now turn to examining how he exemplified the human potential for being the authors of our own lives.
Read More...
Monday, December 14, 2015 -

The following is a reprint of an
article
by by the Editorial Board of The New York Times.

Go ahead, deplore Donald Trump. Despise his message. Reject his appeals to exclusion and hatred. But do not make the mistake of treating him as a solitary phenomenon, a singular celebrity narcissist who has somehow, all alone, brought his party and its politics to the brink of fascism.
Read More...
Friday, December 11, 2015 -

The following is a reprint of an
article
by my daughter, Jillian Koskie. It appears on the With[in]Security blog.

Smart, Internet-connected toys have great potential — but also great risk, especially when they connect information-rich parental accounts with detailed data about children. What that risk actually means moved from theory to reality when VTech confirmed it experienced a data breach earlier this month that exposed its Learning Lodge customer database and Kid Connect servers.
Read More...
Saturday, December 05, 2015 -

The following is a reprint of an
article
by Brett & Kate McKay that appears in the Art of Manliness web site.

It's Christmas time once again. In a few short weeks, kids will be joyously running out to the tree to see what Santa has left them…before proceeding to bicker and whine that little Jimmy got more presents than they did.

It's an issue as old as time, and one that presents itself outside of just the holidays: one of your children feels that you favour his or her sibling more than them. Oftentimes these accusations are simply based on a child's erroneous or incomplete perceptions, but sometimes a parent genuinely does click with one kid more than another.

Whether or not the favouritism actually exists, parents often feel bad their child has formed such a perception and try to remedy it by taking proactive measures to treat all their kids equally. But according to Alex Jensen, professor at BYU's College of Family Life, such an approach can end up doing more harm than good. To find out why, I talked with Jensen about why you should aim to treat your kids fairly rather than equally.
Read More...
Wednesday, December 02, 2015 -

The following is a reprint of an
article
that appears in the Art of Manliness web site.
Ever since we started putting out our gift guides for men way back in 2008, you all have been requesting that we offer a similar guide, but with gift suggestions for ladies. "I don't have much trouble knowing what I'd like for Christmas," you told us, "but I have a really hard time knowing what to get for the women in my life." We hear you. It can indeed be difficult to come up with unique and classic gifts that will really delight and warm the hearts of the lovely ladies out there.

But this year we've got your back. The AoM team not only put our heads together to come up with some great gift ideas for women, we also reached out to a bunch of lady bloggers to get their sure-to-be home run suggestions. No matter your gal's personality — girly, sporty, outdoorsy, stylish, or all of the above — there's something on the list she'll love. And you'll love the fact that there are ideas for every budget.
Read More...
Thursday, November 26, 2015 -

The following is a reprint of an
article
by John Scalzi.

The last few days are a reminder that a large number of Americans are in fact shrieking, bigoted cowards, and that's a sad thing, indeed.
Read More...
Thursday, November 05, 2015 -

This "commentary" appears on the
Onion web site
. They have some fun publishing something as though—but clearly not—written by Hillary Clinton. I suspect they think they have captured her essence.
Read More...
Wednesday, October 21, 2015 -

The following is a reprint of an
article
written by Brett & Kate McKay. It appears in the Art of Manliness web site.
. . . [I]t's especially hard to become an adult in the modern world, and . . . despite this difficulty, the world still needs grown-ups.


And yet, . . . even when we know how necessary adults are to a flourishing, full-functioning society, it can still be hard to want to grow up ourselves. In popular culture, youth is associated with freedom, fun, and creativity, while grown-ups are seen as dull, constrained, and perpetually stressed out. Adults are perceived as lacking in imagination and zest for life, and seem to be ground down by their responsibilities. So who would want to join their ranks?

One of the most unfortunate tendencies of an adolescent culture is the impulse to fit everything into black and white narratives. Narratives themselves aren't the issue; in fact, psychologists say that being able to view your life as a story is a key component to mental health and happiness. And as we'll come to see, being able to imagine yourself as an actor in that story – a kind of hero's journey – is one of the most important ways of achieving an awesome adulthood. No, it's not narratives per se that are problematic, but ones that are overly simplistic and one-dimensional.

When you're young, you feel a burning desire to fit yourself neatly into a clear-cut conception of "who I am." This tendency may be even stronger in our modern world, where we can carefully curate an image of ourselves on social media of how we want others to view us. We're a hippie, or a hippie Christian. We're an adventurous world traveler, or a bookish homebody. We're a conservative, or someone who hates conservatives. Yet an identity that can be built with carefully chosen pictures, and selected from a platter of dropdown menus, is quite limiting. A clearly delineated identity can feel very secure, but it keeps us moving along a single track of thought and experience.

Part of maturity is being able to comfortably sit with two seemingly contradictory ideas and energies. "I can be this and that." "I can doubt that, but believe this." "I can prioritize this, without giving up my love for that." Being able to comfortably operate in different dimensions has a two-fold benefit. First, it provides a satisfying steadiness that allows you to make real progress with your life. When you're young, you often go all-in on one phase, and then swing over whole hog into another when something in your life changes. If someone challenges how you're living at the peak of one of these phases, you feel incredibly angry. Or, if you come to feel one of your long-held beliefs isn't true, you tend to freak out, and feel angry and betrayed, launching a period where you don't believe anything anymore, and define yourself only in opposition to your old creed.

As you mature, you become able to examine new ideas without feeling anxious or threatened by them; you gain the ability to calmly sift through your changing opinions and examine things more objectively. You have a core foundation of principles, but feel the freedom to play with other lines of thought. In doing so, sometimes you come to feel that there are expectations and "shoulds" of adulthood that just seem silly, and you reject them. And sometimes, you realize that something you like or believe isn't completely rational, but you decide you don't care and keep it in your life anyway, simply because you enjoy it so much.

A comfort with contradictions may seem like a cop-out – feigned indifference in the guise of nuanced enlightenment. And it can be if it only amounts to a "meh" attitude of "it's all the same to me" – in which there is no collision of various energies in one's life, because there are no energies, period. Certainly many an adult lives this kind of gray existence where not much thought is given to the meaning and purpose of life, outside of fulfilling one's basic necessities each day.

Yet to actually hold a whole spectrum of energies is something far different. In such a case the effect is something like a particle collider – in which the contact between your different beliefs/ideas/interests creates access to new knowledge and planes of existence that wouldn't have been possible otherwise.

Think about it – what are the best, most exciting, most engrossing movies/books/TV shows you've consumed? Those with simplistic plots? Or those with rich narratives filled with complex characters, conflict, and some mystery?

When we're kids, children's books and films capture our attention. But as adults, we're ready to grapple with more. As it goes in media, so it goes in our lives. The false narrative in which "being young is awesome/being an adult sucks" works well when you're actually young, but as you mature in age, it reaps increasingly diminished returns. To grow up well, you need a new mindset, one with an expanded palette of possibilities.

The greatest aspect of adulthood is one's ability to imagine whatever kind of life you'd like for yourself, and to have the power, freedom, and independence to turn that vision into a reality. You can make whatever you will of it, without interference from parents, teachers, or other authority figures.

In this act of creation, you want to be able to draw not only from the toolbox of childlike inclinations, but those of adulthood as well. The task of growing up well is learning to keep the best energies of youth, while combining them with the different privileges and pleasures of maturity. To settle down, without completely settling in.

This may all seem hard to grasp in the abstract; it's much easier to understand when seen lived out in the life of an individual. And nobody embodied the possibility of combining a youthful love of adventure, imagination, and excitement with the adult qualities of soberness, duty, and responsibility more than Winston Churchill. Thus, over the course of the next several weeks, we will be conducting a case study on growing up well, using the British Bulldog as our guide.
Read More...
Friday, October 09, 2015 -

The following
article
appeared in The Economist on June 18, 2015. I was referred to it by John Gruber's
Daring Fireball
.
Read More...
Saturday, October 03, 2015 -

The following is a reprint of an
article
written by Jeremy Anderberg. It appears in the Art of Manliness web site.
In the 90s and early 00s, everything was about the business world. Wall Street was going gangbusters, this new fangled thing called the internet was taking off, and dream jobs were those in which you sat in an office with a computer and made millions. Those jobs were not terribly difficult to come by. Today's youth have those same notions of where the good jobs are, but nowhere near the same success in finding them. While the job market is improving from the economy's nosedive six years ago, it's still not what it was pre-recession, especially for new college graduates, for whom the unemployment rate is at 8.5%, versus 5.8% for the workforce as a whole. It's time young people looked outside the white collar box when it comes to landing a steady, good paying job.

My aim with this article is to convince you that blue collar jobs are in fact what some young men ought to aspire to, just like they aspire to be a lawyer or banker. I'm not trying to convince you that blue collar jobs are better (though in some cases they will be, just as in some cases white collar jobs will be better), but that they are simply on par with office jobs by nearly every measurable factor in terms of what makes a career a "good" one. That's the stereotype that most needs breaking — that blue collar careers are beneath white collar ones and less desirable. The simple reality is that they aren't, and here are 5 good reasons why:
Read More...
Thursday, September 24, 2015 -

The following is a reprint of an
article
written by Brett & Kate McKay. It appears in the Art of Manliness web site.
. . . [W]e've been exploring the subject of shyness. . . . [W]e talked about the nature of shyness and its symptoms. . . . [W]e outlined the faulty thinking that leads to self-consciousness and anxiety, which in turn fuels shy feelings and the desire to avoid socializing.

Today we're going to take the points we've made so far, and connect them with action steps grounded in cognitive behavioural therapy. Keep in mind that it took years for you to develop your faulty thinking about socializing, so it's going to take awhile to transform that habitual, familiar mindset. Don't expect overnight success. As you implement these tips into your life, slowly but surely you'll find yourself becoming less and less shy.
Read More...
Monday, September 21, 2015 -

Canadians' heads have gyrated to almost exorcist lengths by the quickly changing fortunes of Jian Ghomeshi. But what lessons can be learned?
Read More...
Friday, September 18, 2015 -

On October 26, 2014, Jian Ghomeshi was fired from his position as a radio host with the CBC. The CBC alleges that, based on available evidence, it determined that Mr. Ghomeshi's conduct was a fundamental breach of the CBC's standard of acceptable conduct for an employee. Mr. Ghomeshi is being accused of sexual and physical assault. Mr. Ghomeshi has since brought an action against the CBC claiming damages for breach of confidence, defamation, punitive, aggravated, and exemplary damages. The Toronto Star reported:

The woman said she complained about Ghomeshi's behaviour to her union representative, who took the complaint to a Q producer. As the woman recalls, the producer asked her "what she could do to make this a less toxic workplace for herself". No further action was taken by the CBC, and the woman left the broadcaster shortly thereafter.

Both the employee and the employer have taken criticism. The employer likely had a workplace harassment and violence policy, but the existence of a policy has not stopped or been accepted as a full answer to criticism in the press. So what went wrong?

While we may never know what went wrong in this case, the answer in some cases is that employers can fail to adequately consider the feelings of the employee. The purpose behind Bill 168 on workplace harassment and violence is to create a better work environment. What a "better work environment" means comes from the employees themselves. To meet the purpose behind the law, an employer's policy should give employees an effective voice. The employer needs a way to obtain information about the employee's views or feelings and act upon it.
Read More...
Tuesday, September 15, 2015 -

The following is a reprint of an
article
written by Brett & Kate McKay. It appears in the Art of Manliness web site.
Framing our social interactions with faulty beliefs contributes to shy feelings and behaviors in two ways. First, faulty thinking makes social encounters seem more stressful and threatening than they actually are. So much so, that the shy individual will feel a sense of dread in simply contemplating these interactions, and will avoid socializing in order to prevent imaginary harms from befalling them. Second, the anxiety created by negative, misguided cognition will often trigger acute self-consciousness during social encounters. This self-consciousness, as we will see, perpetuates a cycle of shy feelings and behavior that prevents people from successfully and comfortably socializing with others.

What are the common faulty beliefs, errant assumptions, and negative cognitive biases that sap our confidence and torpedo our social interactions? Let's now take a look at the different ways a self-sabotaging mindset manifests itself before, during, and after social interactions.
Read More...
Sunday, September 06, 2015 -

Workplace investigations are inevitable for most organizations and employers face significant pressure to conduct them properly. A flawed investigation, besides compromising the information a decision-maker will need, invites a range of risks. From a legal perspective, the courts scrutinize the conduct of an investigation; where an employer has improperly disciplined a worker on unsubstantiated grounds, a finding of wrongful dismissal may follow. Further, as a number of recent cases demonstrate, if a court finds that a poorly conducted investigation contributed to the wrongful dismissal, it may hand down additional sanction in the form of aggravated damages.


What are the characteristics of a proper investigation? The answer depends on the industry, interests, and composition of a company, but what follows are some of the general guidelines all employers should adhere to.
Read More...
Thursday, September 03, 2015 -

The following is a reprint of an
article
written by Jeremy Anderberg. It appears in the Art of Manliness web site
For better or for worse, what we do for a living often defines us. It's one of the first questions we ask people when we meet them for the first time. It's where we will end up spending 90,000 hours of our life, over the course of 40-some years. Unfortunately, most people count themselves as unhappy with their work (by two to one worldwide!). Pop culture endlessly makes fun of the drone-like office employee, and yet that's where most of us are.

Is there a better way? Are there careers that would engage us, provide for us, and make us happier? The answer is a resounding yes, but with an important caveat: young men should expand their search for such a career beyond the white collar gigs that are pitched to most of us from our first day of secondary ed. For modern high school students, the default path is graduating from high school, going on to a four-year college, and then finding work in an office (in fact, there are nearly twice as many business degrees handed out as any other single degree). But college simply isn't for everyone. And neither is a lifetime of sitting at a desk. Luckily, there's a world of satisfying, good paying jobs beyond the cubicle wall.

Today we will begin a 3-part series encouraging young men (or older men looking for a career change) to consider learning a trade. In this first article, I'll point out four of the common myths and stereotypes surrounding the trades. In the second article, I'll get into the benefits of being in the trades (of which there are many). After that, we'll get into the nitty-gritty about how to find careers in skilled labor. Then once the series is done, we'll do a bunch of So You Want My Job interviews with skilled laborers in order to get a personal, inside look at what it's really like to work as a tradesman.

Let's get started by exploring the myths that have made the path of blue collar work something most young men don't even contemplate taking.
Read More...
Friday, August 28, 2015 -

We are gearing up for holiday party season, with numerous parties and events meant to boost employee morale and give everyone an opportunity to socialize and celebrate the holidays. Everyone has a story about that time someone did something inappropriate at a work holiday party and, in some cases, look forward to the event in the hopes that someone does engage in improprieties. Besides resulting in a "career limiting move," these incidents greatly increase the risk of liability for an employer who hosted the event.

It's easy for everyone to forget that the law considers holiday parties to be "work-related" and to take place in the "workplace," even if the event is held offsite at a restaurant, bar, house, or other venue. It is not uncommon for harassment claims to arise in the New Year following the actions of an employee who had too much to drink or simply let him or herself forget that they are among colleagues and not out with friends on the weekend.

When planning your holiday function, it's crucial to remember that the employer: a) is liable for the actions of its employees; and b) has a legal obligation to ensure a safe and healthful workplace, as well as a workplace free from harassment. You must keep these obligations in mind when planning your events. Failure to do so can result in very costly legal claims and reputational damage.

To that end, we provide some tips and considerations for your holiday planning:
Read More...
Sunday, August 16, 2015 -

On December 12, 2013 Bill C-4 "Economic Action Plan 2013 Act No. 2" received royal assent from the Parliament of Canada. The very lengthy Bill, also known as the federal government's omnibus budget legislation, focuses on economics but also revises key federal labour laws.


Amendments to the Canada Labour Code came into effect on October 31, 2014 and are reviewed below.
Read More...
Friday, August 07, 2015 -

The following is a reprint of an
article
written by Robert van Tongeren. It appears in the Art of Manliness web site.

Some men make it look so easy, don't they?

They seem to have a natural sense of what looks good on them and what doesn't. But for you, the learning curve seems ever so steep.

You want to look your best, but you feel clueless about fashion and style, and nothing you try seems to fall together right.

Well, it's not all your fault.

You were taught how to dress yourself when you were young, but I bet you were never taught how to dress well. Nobody ever taught you what makes an outfit work and what doesn't. And now you've grown up with numerous bad style habits and misconceptions about how you should dress.

And you know what makes it worse?

The Internet will only confuse you more because it's littered with misinformation, trivial fluff, and half-truths.

But don't worry.

Today you'll discover a few secrets that will clear some things up for you. These secrets will show you what works and what matters, and with them you'll have a much easier time making sense of style.

And eventually you'll be one of those men who make it look easy.
Read More...
Wednesday, July 29, 2015 -

This
article
was written by Elizabeth Garone. It appears in the BBC website.
Read More...
Sunday, July 26, 2015 -

I doubt this
article
was written by Donald Trump. The folks at the Onion seem to be having fun making it look that way. I leave it to you to decide if they are far off.
Read More...
Thursday, July 23, 2015 -

This
article
was written by Buzz Aldrin. It appears in the Onion website.

It's okay to be afraid sometimes. It's a completely natural feeling that all of us experience. But we can't let fear dominate our lives. In my case, when it came to the one thing that scared me the most—that single fear that tormented me nearly every day—I knew the problem would only get worse unless I confronted it head-on. So, on July 21, 1969, I finally took the plunge. I conquered my fear of the moon once and for all by walking on it.
Read More...
Friday, July 17, 2015 -

This
article
was written by David Yarnold, President of the Audubon Society. It appears in the Onion website. It is rather entertaining. I leave it to you to discern the point of it. If you are offended by some colourful language, consider yourself forewarned.

I've spent my whole adult life promoting species diversity and protecting birds. In my current capacity as president and CEO of the Audubon Society, I work tirelessly to raise awareness of the habitat destruction that threatens these incredible, beautiful creatures. I love birds. I love all birds. But I'm not going to pretend this incident in my past didn't happen, and I'm not going to try to defend my actions, either. Yes, I did it—I'm not proud of it, but I did it:
Read More...
Saturday, July 11, 2015 -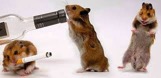 The following is a reprint of an
article
written by Manesh Sethi. It appears in the Art of Manliness web site.

Getting a call from the Travel Channel was the best thing that ever happened for my diet. And I didn't even need to starve myself on some new wilderness reality show.

In 2011, a production company and the Travel Channel decided to produce a travel show — with myself as the host. It was a really exciting time.

Except for one small caveat.

I was a lot fatter than my pitch video had been. I had about 15 lbs to lose to get in "TV shape" (damn you, superficial American culture!).

So I had a choice: keep the show…or keep the weight.

I've run multiple body hacking experiments on my blog, Hack the System — but I've always had a hard time sticking to a nutritional plan. I knew that "motivation" wouldn't last – that only works for a few days until I pass by Subway or heaven forbid Taco Bell.

I decided that, instead of giving up, I would take a deep dive into my own psychology to figure out not just WHAT worked, but WHY it worked.

I began this journey looking for a "quick fix" to get in shape for the TV show, but what I ended up discovering was the secret to long-term, permanent psychological change.
Read More...
Wednesday, July 08, 2015 -

The following is a reprint of an
article
written by Kyle Eschenroeder. It appears in the Art of Manliness web site
"It is not given to human beings – happily for them, otherwise life would be intolerable – to foresee or predict to any large extent the unfolding of events. In one phase men seem to have been right, in another they seem to have been wrong. Then again, a few years later, when the perspective of time has lengthened, all stands in a different setting. There is a new proportion. There is another scale of values. History with its flickering lamp stumbles along the trail of the past, trying to reconstruct its scenes, to revive its echoes." –Winston Churchill

As a much younger man, Churchill witnessed some of the most epic military failures of all time. In the decades before WWI there were no serious wars. This left plenty of room for academics to theorize about how new technology might be used in war; in fact, WWI was possibly the most thoroughly planned war in history.

Yet from the first encounter, the theories unraveled in the face of situations that could never have been predicted. The most respected generals in the world were made to look like amateurs. Their faith in abstract planning blinded them to the reality of the situation. It took years of conflict before they began to really adapt to the reality of their situation.

These generals didn't realize that they were engaging in the world's first truly modern battles. These battles required the ability to improvise more than they required detailed plans.

The same transition is currently happening in business. A plethora of business books came out this summer building on the concept of The Lean Startup methodology introduced by Eric Ries. That is, it is cheaper in most cases to run an experiment than to create a plan. Even massive companies are starting to turn their focus towards quickly implementing a strategy on a small scale to test a concept before rolling out a massive change.

Poke and prod rather than plan and plan.

This has implications not just in business on a grand scale, but on an individual level as well. Twenty-year career plans aren't effective anymore. The amount of variables in our lives has multiplied, and with that, every day seems to contain growing uncertainty. There seem to be two schools of thought on how to deal with this increasing inconstancy:


The Technophiles: These are the guys who say you should embrace everything that's new. Technology will annihilate uncertainty. The aim is to integrate ourselves with machines as much as possible.
The Paleophiles: These are the guys who say you should reject anything new, recover our ancient human history, and live according to that (effectively ignoring new uncertainties). Technology is making us less human. The aim is to detach ourselves from technology.

My goal here is to take a more sober look at ways to deal with (and even benefit from) the ever-increasing uncertainty of daily life. This isn't a "middle" path of half-measures between the two views, but a totally new way to approach things.
Read More...
Thursday, July 02, 2015 -

The following is a reprint of an
article
that appears in the Art of Manliness web site.

Sleep is a really weird thing, when you think about it. Sometimes when I'm drifting off to sleep, I'll find myself thinking, "There are tens of millions of people right now lying unconsciously in theirs beds, temporarily paralyzed and experiencing intense hallucinations."

Because that's what happens during sleep. It's crazy, huh?

But why must we all engage in this nightly routine? For most of human history sleep has been a big mystery. It wasn't until fairly recently that scientists have begun to understand why animals and humans need to sleep. And even those emerging ideas are just hypotheses. When Dr. William C. Dement, who founded the Sleep Research Center at Stanford University and has researched sleep for over 50 years, was asked why we need to sleep, his golden response was: "As far as I know, the only reason we need to sleep that is really, really solid is because we get sleepy." So despite the ability to peer into the brain with advanced technologies like MRIs and EEGs, sleep remains almost as much of a mystery to us as it was for the ancients.

While we don't know exactly why we need to sleep, we do know it provides a myriad of benefits, and that if we don't get enough of it, we risk a plethora of health and mental problems. The funny/sad thing is, even though sleep is an important part of overall health, it doesn't get the same attention as diet and exercise does. People rarely boast of their propensity for eating mass quantities of Cheetos, but folks love to offer humble-brags about how little sleep they're getting by on; it's become a badge of honor to show off how busy one is with more important things. Sleep has unfortunately become associated with laziness – a luxury for the non-go-getter set. Yet, if you want to get bigger, stronger, leaner, and manlier, as well as smarter and more emotionally resilient, you'll need to be as thoughtful about your sleep as you are about your deadlifting and paleo diet. Sleep is truly one of the most neglected parts of building a foundation for a life of excellence. In fact, the average human spends an astonishing 24 years of their life sleeping; you'd be wise to understand it and make sure you're getting the most out of it.

In this post, we're going to take you on an in-depth tour of the wonders of sleep. We've covered the art of napping before, so here we will be focusing on nighttime slumber. You'll learn what happens while you sleep, the things that control your sleep, what happens when you don't get the sleep you need, and the benefits of getting the right amount of sleep. Then, next week, we'll cover the things you can do to create the best night's sleep of your life.

Grab a glass of warm milk, put on your PJs, and let's do this.
Read More...
Monday, June 29, 2015 -

The following is a reprint of an
article
written by Brett & Kate McKay. It appears in the Art of Manliness web site.

A few years ago, Kate and I took a trip to San Francisco for business. The company that flew us out there set us up in a high-end hotel right near the Embarcadero. We usually stay at something like a Holiday Inn Express, so this was a completely new experience for us.

When we entered the hotel lobby, I noticed a little desk to the side that had the word "Concierge" on the front of it in big gold letters. My only knowledge of concierges at this point had come from watching Tim Curry play one in Home Alone 2. I had a vague idea they were there to help hotel guests, but I thought it was something extra you had to pay for.

As it turns out, I was quite wrong.

One morning, I was in the lobby on my smartphone looking for a place to get a haircut. I couldn't find one and my frustration must have shown, because the nice gentleman standing behind the concierge desk and wearing giant crossed keys on his lapel came over and asked if I needed help. I usually tell unsolicited helpers — like store clerks and the like — that I'm fine. Manly independence and all that. But I was about to meet some important folks in a few hours and I was looking pretty shabby, so I said yes. The concierge pointed me to a barbershop tucked away just down the street. I told him thanks and started to walk out, but he stopped me. "You might want to take this umbrella with you. It's supposed to start raining soon."

I was amazed at how helpful he was.

But the fact is, most people don't take advantage of the hotel concierge and it's probably because they simply don't know all that these hospitality professionals can do to help them. Concierges have years of experience, tons of insider knowledge, and an extensive network of contacts that can make your stay more successful and enjoyable.

To help you navigate the ins and outs of soliciting the services of the most helpful member of a hotel's staff, we talked to several concierges around the country. Should you find yourself at a higher-end hotel (even if you can't afford one yourself, you never know if you'll be put up at one for business!), here's how to make the most of a concierge's services:
Read More...
Friday, June 26, 2015 -

If there is one thing the great men of history have in common it's this: books. They read, a lot. Theodore Roosevelt carried a dozen books with him on his perilous exploration of the River of Doubt (including the Stoics). Lincoln read everything he could get his hands on (often recording passages he liked on spare boards because he didn't have paper). Napoleon had a library of some 3,500 books with him at St. Helena, and before that had a traveling library he took on campaigns. The writer Ambrose Bierce, the Civil War veteran and an underrated contemporary of Mark Twain once remarked, "I owe more to my father's books than to any other educational and directive influence."


The point is: Successful people read. A lot. And what about us young, wildly ambitious people who want to follow in their footsteps? We have that hunger, that drive, and desire. The question is: What should we read? What will help us on the path laid out for us — and all that it entails?

Now a lot of the right recommendations are domain specific. If you want to be a writer, there are certain books you should read. If you want to be an economist, well, there are genres you need to deep dive into. If you want to be a soldier, there are others too. Still, there are many books that every person who aspires to leadership, mastery, influence, power, and success should read.

These are the books that prepare you for the top, and also warn against its dangers. Some are historical. Some are fiction. Some are epics and classics. These are the books that every man must have in his library. Good luck and good reading.
Read More...
Sunday, June 14, 2015 -

THE CRYING GAME, a 1992 film by Neil Jordan, is about the revolting and endless twentieth century Irish Troubles. At least some of the time, it is also about the strange bedfellows with which we bunk down when we live in the expectation of dying-not dying eventually, but dying any moment now. Forest Whitaker is an endlessly gullible British soldier, who ducks into the bushes with an undercover Irish girl (Miranda Richardson) and is taken hostage by the Irish enemy who plan to execute him if their demands aren't met. A blindfolded Whitaker befriends his captor, Stephen Rae, and tells him the parable of the scorpion and the frog.

A scorpion enlists a frog to take him on his back across a stream, even though the frog is astute enough to protest that the scorpion "will surely sting me and I will die." The scorpion points out that if he stings the frog, he will die too. The trusting frog thus takes on his passenger, is stung by him, and the two creatures drown together. But before the frog drowns he asks, "Why did you sting me, Mr. Scorpion, even though it costs us both our lives?" to which the Scorpion replies, acceptingly, "It is my nature."
Read More...
Sunday, May 24, 2015 -

Just as poutine is unlikely to taste the same in Mexico as in Canada, and just as croissants in Almaty may not be quite like croissants in Paris, employment laws differ around the globe. As a result, companies opening up shop in foreign jurisdictions need to be aware that employment laws and HR practices do not necessarily transfer seamlessly from one location to another. Companies looking to succeed in expanding operations to other locations need to keep this in mind and seek employment law advice specific to each location in which they intend to do business. The following list provides some general guidance on employment issues to keep in mind when growing your business across borders.
Read More...
Thursday, May 21, 2015 -

Alberta employers should heed a recent appeal decision in which an employer was held liable for damage caused by an employee while driving a company vehicle – even though he was told not to drive it.
Read More...
Monday, May 18, 2015 -

William Zinsser, a writer, editor and teacher whose book "On Writing Well" sold more than 1.5 million copies by employing his own literary craftsmanship to urge clarity, simplicity, brevity and humanity, died on [last] Tuesday at his home in Manhattan. He was 92.


His wife of almost 60 years, Caroline Fraser Zinsser, confirmed the death.
Read More...
Wednesday, May 13, 2015 -

The following is a reprint of an
article
written by Brett & Kate McKay. It appears in the Art of Manliness web site.
When I turned 16 years old, I got my first car. A red Isuzu Hombre pick-up truck. Yeah, my first car's model was named Hombre, the Spanish word for man. Though, Hombre's weren't a very manly model of pick-up; they were actually kind of dinky. I really didn't care. I just saw it as the object that finally granted me freedom from relying on mom and dad to take me places I wanted to go. The world was my oyster!

Two weeks after I got the ol' Hombre, my best friend turned 16, and we went out for a night of fun. On the way back from an epic match of laser tag, I rear-ended a guy. I got out and made sure the guy I hit was okay. After I saw that he was fine, I assessed the damage. The front end of my little Hombre was no match for the bumper of the F-150 I had collided into. My friends tried to console me.

"It's not so bad, Brett."

My response.

"MY CAR IS SCREWED!!!" Repeated over and over while I paced frantically back and forth.

The insurance agent declared my car totaled. And since I only had liability insurance, I was out of a car, period.

Man, I took it hard. I didn't go to school for two days because I felt so sorry for myself (*facepalm* how freaking lame). I had taken my first steps towards freedom and independence, but in a matter of seconds I was back to relying on my parents to haul me around.

In the middle of one my pity parties, my parents told me, "Brett, this too shall pass."

Of course they were right. That car accident, which seemed like the end of the world, like an event of earth-shattering significance, is now just a little memory from my teenage years, a funny story to tell.

In the years since that day, I have faced challenges and setbacks far more trying than a totalled car, but that simple advice—this too shall pass–has stuck with me during those low moments, offering a bit of perspective and hope that what seemed permanent, wasn't, and that things would turn around after all.
Read More...
Sunday, May 10, 2015 -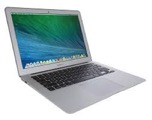 The development of portable technology has dramatically altered the relationship between professional and personal life. On a morning commute to the office, it is not uncommon for an individual to pull out a single smartphone both to read and respond to a client email and confirm dinner plans with a friend over text message. Some individuals on their morning commute pull out a work-issued smartphone and others pull out a personally-purchased device. The focus of this article is on managing the use of personally-purchased devices for professional tasks.

In what follows, we explore the increasingly popular Bring Your Own Device ("BYOD") model that permits employees to use their personally-owned devices to access confidential company systems and information and highlight some key legal issues for employers to consider before implementing a BYOD policy. Specifically, this article addresses ownership of and access to the device, related employment issues, and privacy and data security. The article also considers these issues and proposes solutions for employers to build into their BYOD policies to address the relevant legal concerns. While the BYOD model is attractive, a carefully constructed policy and related management practices are critical to ensuring compliance with data management obligations and to avoid related legal liability.
Read More...
Thursday, May 07, 2015 -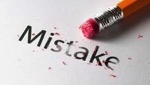 The following is a reprint of an
article
written by John Corcoran. It appears in the Art of Manliness web site.
Have you ever met someone new, and almost immediately realized you had made a bad first impression?

Maybe you made an off-color joke, were obviously inebriated, or came on too strong. Or maybe you put off an impression that you were not all that interested, even if perhaps you were. If any of these things have happened to you, then you've probably realized that you have to decide very quickly what you should do about it.

Bad first impressions are nothing to scoff at. They are a big deal. A bad first impression can set a tone for an entire relationship. I'm sure you can think of people you've known for years who made a bad first impression on you, and you still remember it years later.

Whether justified or not, these bad impressions have a tendency to sink in, and they can lead to fewer opportunities, limit your income and advancement chances at work, create an unfavorable reputation in your community, or ruin any chance you had of progressing your relationship with a beautiful lady you just met.

AoM has previously covered the importance of making good first impressions. In "How to Enter a Room Like a Boss," I wrote about what men can do to make a good impression when first arriving to an event. We've also covered how to give a proper handshake (a crucial piece in giving a good first impression) and even how to make sure your home puts off a good first impression for visitors.

But in this post, I want to cover a different side of the coin: what you can and should do if you try to make a good first impression, but fail. Should you acknowledge the bad impression and apologize? Or should you just move on? Should you go to extra lengths to try to make up for it, perhaps even going so far as to write an apology note?

Have no fear, men. The answers to these questions lie below. If you've made a bad first impression, it's not the end of the world. It's happened to all of us, and you can recover. Here's how:
Read More...
Wednesday, April 08, 2015 -

This is an odd
article
written by Dave McKinney and appearing on the Onion website. We all have alligators nipping at us from time to time. Perhaps this provides food for thought on placing those alligators in perspective and how one might best react to them.
Read More...
Sunday, April 05, 2015 -

The following is a reprint of an
article
written by Jeremy Anderberg. It appears in the Art of Manliness web site.
When it comes to job interviews, we often see it as a one-way street, with the interviewer holding all the cards. In reality, though, it's a two-way interaction. You are also interviewing them to see if their company is the right fit for you. Sure, sometimes desperation means you don't have that luxury, but hopefully at some point you'll have options and you'll get to choose the company that's best for you. A large part of determining that is the questions you ask at the end of the interview.

Beyond that, asking questions shows your interest in the job and the company. Q&A often only consists of a few minutes at the end of an hour-long interview, but it's the final impression you'll make, and according to one-third of HR managers, it can make or break your chances of getting the gig. When they inevitably ask you if you have questions, not having any indicates that you don't really care about the position and are seemingly only going through the motions of an interview; conversely, asking good, incisive questions shows you're knowledgeable about the field and sincerely curious about the job.

The goal with your own questions is to just get a better picture of the company as a whole and your potential role in it. You don't want to get too detailed — save that for the follow-up interview, or when they offer you the job. For instance, you don't want to ask about salary or benefits right off the bat; that will make it seem like you're only interested in money, and not the position.

Elsewhere online, you can find lengthy lists of 30-50 questions to ask at the end of an interview. That's far too many, however, and makes you pick and choose out of your head based on the scenario. In this post, we'll give you just a few options from a few different categories that we think are the most important. You want to have at least 3 questions to ask, so come prepared with at least 6 just in case some get answered in the course of the interview.
Read More...
Monday, March 30, 2015 -

Plenty has been written about legal obligations and mistaken beliefs when it comes to employees being fired. But, while it is seldom discussed, there is almost as much law affecting an employee's decision to quit, whether it's because they read the writing on the wall or just got a better offer.
Read More...
Saturday, March 21, 2015 -

The following
article
appears on the Esquire web site. It is not exactly as I would have written it. However, it makes the point.

One drink, two drink, three drink, four. Don't say we didn't warn you . . . .
Read More...
Wednesday, March 18, 2015 -

The following is a reprint of an
article
written by Brett & Kate McKay. It appears in the Art of Manliness web site.
One of the tenets of the "lifestyle design" movement that has emerged over the past decade is the desirability of "outsourcing" one's life. Once a term used in the context of economics and industry to denote the shifting of jobs from first to third-world countries, it has come to be applied to the off-loading of one's personal tasks and chores to other people. In addition to handymen and housekeepers, our modern world offers the possibility of hiring someone in the Philippines to take care of your work emails, a planner to organize your child's birthday party, a sleep coach to help your baby slumber through the night, a life coach to help you reach your goals, and nurses to take care of your elderly parents. You can get your food at a restaurant, delivered to your door, or prepared by a personal chef. You can rent a friend or avail yourself to the services of a professional cuddler (I kid you not). You can even hire a "wantologist" to help you figure out what you really, really want.

The end goal of all this outsourcing of one's less desirable tasks is to open up as much time as possible for doing the things you truly enjoy in life. This ideal was most famously laid out by Tim Ferris in The 4-Hour Workweek — a guide to automating your business and life to the point where you can retire early and spend your days learning to tango on the beaches of Tahiti.

Some see personal outsourcing as an unmitigated good, while others view it as a significant detriment to the development of character — something that will sap the DIY-spirit and self-reliance so crucial to manhood. In truth, it is not an issue best rendered in black and white. So today we'd like explore both sides of the coin and delve into the pros and cons of outsourcing your life.
Read More...
Monday, March 09, 2015 -

The following is a reprint of an
article
written by Brett & Kate McKay. It appears in the Art of Manliness web site.
Why do two men from very similar socioeconomic and educational backgrounds sometimes take very different life paths?

Is nature or nurture more important in determining a man's success in his relationships and career?

What physiological and psychological traits present in a man's younger years predict his chances of living a long, flourishing life?

In 1938, researchers at Harvard's medical school began a study that aimed to answer these fascinating questions and discover what factors lead to an "optimum" life. The study recruited 268 of the university's sophomores from the all-male classes of 1939-1944, and set out to examine every aspect of their lives for at least a couple decades. The men selected were healthy in body and mind, and deemed likely to capitalize on their potential and become successful adults. While many of them came from well-off families, some were intelligent students who had been plucked from poor households and given full scholarships.

The study's participants were signing on for extensive probing into their lives. They were given physicals and thorough psychological evaluations; researchers visited their homes to interview their parents, as well as three generations of relatives; each year the men filled out an exhaustive questionnaire that inquired about numerous aspects of their health, habits, family, political views, career, and marriage; and every 10-15 years, the men were interviewed face-to-face.

This research project, known as the Grant Study, continues today, more than 75 years after its inception. Having been extended numerous times, it has become one of the longest longitudinal studies ever conducted. When George Vaillant, who has been the study's director for several decades, first started working on the project, he was thirty-two, and the participants were in their fifties; today, Vaillant is pushing eighty, and the men are in their nineties. The participants continue to fill out their annual questionnaires, and Vaillant continues to study their answers.

Nothing quite like the Grant Study has ever been attempted; as Vaillant puts it, this research represents "one of the first vantage points the world has ever had on which to stand and look prospectively at a man's life from eighteen to ninety." The mountains of data collected over more than seven decades has become a rich trove for examining what factors present in a man's younger years best predict whether he will be successful and happy into old age. The study's researchers have continually sifted through the results and reports in an attempt to ferret out these promising elements. As Vaillant details in The Triumphs of Experience, some of the researchers' original hypotheses did not pan out, and the job of untangling issues of causation and correlation goes on. Yet several insights have emerged very strongly and prominently from the data, offering brightly marked guideposts to a life well lived.
Read More...
Sunday, February 15, 2015 -

The recent decision in
Miller v. A.B.M. Canada Inc.
provides a useful lesson on the extent to which one can rely on the termination provisions in an employment contract.
Read More...
Thursday, February 12, 2015 -

\Saskatchewan employers who violate certain occupational health and safety laws may be issued a Summary Offence Ticket, which carry fines ranging from $250 to $1,000, depending on the offence (plus victim surcharges).
Read More...
Monday, February 02, 2015 -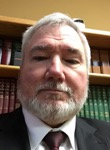 I must say it was a pleasure not having to shave for the last 28 days of January. Thank you to all for pledging and helping me raise money for the Royal University Hospital Foundation and its Head and Neck Cancer Surgery Program at the Saskatoon Health Region.
Read More...
Friday, January 30, 2015 -

In
Saskatchewan Federation of Labour v Saskatchewan
, the Supreme Court of Canada has struck down as unconstitutional a Saskatchewan law that prevents public sector employees from striking.


By a 5-2 majority, the high court granted an appeal by the Saskatchewan Federation of Labour of the province's controversial essential services law that restricts who can strike.

The ruling will affect public service unions in provinces across the country. Last April, Nova Scotia enacted its own essential services law for health care workers, joining Newfoundland and Labrador and British Columbia as provinces that have essential services laws.

The Supreme Court also gave Saskatchewan one year to enact new legislation.

After winning power in 2007, the Saskatchewan Party introduced the new law, which says employers and unions must agree on which workers are deemed essential and cannot legally strike.

If the two sides can't agree, the government gets to decide who is an essential worker.

Writing for the majority, Justice Rosalie Abella said that power violated section 2(d) of the Charter of Rights and Freedoms, which protects freedom of association.

The two dissenting justices, Richard Wagner and Marshall Rothstein, said that enshrining the right to strike restricts the government's flexibility in labour relations.

The Saskatchewan law came after some high-profile labour unrest in Saskatchewan, including a strike by thousands of nurses in 1999 and another by highway workers and correctional officers in late 2006 and early 2007.

Court challenges began in 2008 after the law was enacted, and the Regina Court of Queen's Bench struck it down as unconstitutional in February 2012.

The court did uphold the principle of essential services and gave the government 12 months to fix the law.

The Saskatchewan Court of Appeal overturned the lower court ruling in 2013, so the labour federation appealed to the Supreme Court.

The Supreme Court has now reversed that appeal.

"Given the breadth of essential services that the employer is entitled to designate unilaterally without an independent review process, and the absence of an adequate, impartial and effective alternative mechanism for resolving collective bargaining impasses," wrote Abella, "there can be little doubt that the trial judge was right to conclude that the scheme was not minimally impairing."

Wagner and Rothstein disagreed.

"The statutory right to strike, along with other statutory protections for workers, reflects a complex balance struck by legislatures between the interests of employers, employees, and the public," they wrote in their dissent.

"Providing for a constitutional right to strike not only upsets this delicate balance, but also restricts legislatures by denying them the flexibility needed to ensure the balance of interests can be maintained."

Today's ruling comes after just two weeks after the Supreme Court's landmark labour relations ruling in a case involving rank and file officers of the RCMP.

The Supreme Court overturned a previous ruling of its own from the 1990s which upheld an exclusion that barred the Mounties from forming unions like federal public servants, who gained the right to collective bargaining in the late 1960s.

The ruling did not explicitly state that RCMP members have the right to form a union, but the justices effectively cleared a path to that possibility. As with today's ruling, the high court gave the federal government one year to create a new labour relations framework with the RCMP.

The RCMP ruling did not address the right to strike.
Read More...
Monday, January 19, 2015 -

In a recent decision, the Supreme Court of Canada reminds employers and unions of the importance of the duty to bargain in good faith. In
Canadian Artists' Representation v National Gallery of Canada
, the Supreme Court of Canada upheld the Canadian Artists and Producers Professional Relations Tribunal (the Tribunal) finding that a complete change in a position, after years of bargaining, constituted bad faith.
Read More...
Tuesday, January 13, 2015 -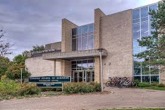 Koskie gives lectures on "Legal Compliance."
Read More...
Saturday, January 10, 2015 -

This
article
appears in the BBC website.
Whether it's designing a supersonic vehicle, helping the blind to see or creating space history, what can we learn from the great minds behind these feats?

. . . . Whether it is designing the fastest ever land vehicle, helping the blind to see or creating space history, success relies on raising levels of knowledge to new heights. What can we learn about genius from these minds? Based on the people and the projects outlined in the series, we've come up with six lessons.
Read More...
Wednesday, January 07, 2015 -

This
article
was written by Roman Krznaric and appears in the BBC website.

Tolstoy, who was born in 1828 and died in 1910, was a member of the Russian nobility, from a family that owned an estate and hundreds of serfs. The early life of the young count was raucous, debauched and violent.


"I killed men in wars and challenged men to duels in order to kill them," he wrote. "I lost at cards, consumed the labour of the peasants, sentenced them to punishments, lived loosely, and deceived people…so I lived for ten years."

But he gradually weaned himself off his decadent, racy lifestyle and rejected the received beliefs of his aristocratic background, adopting a radical, unconventional worldview that shocked his peers. So how exactly might his personal journey help us rethink our own philosophies of life?
Read More...
Thursday, January 01, 2015 -

This
article
was written by Stephen J. Meyer and appears in the Forbes website.

New Year's Day is just ahead and we'll all set off on the road to hell; you know, the one paved with good intentions.

We'll set goals and truly believe that we will lose weight, go to the gym, increase our sales, get a new job, spend more time with the kids or something else.

No we won't. We'll keep pigging out, avoiding exercise, posting average sales numbers, tolerating our crummy jobs, and opting to work late.

How do I know? Because studies show that good intentions account for only 20% to 30% of variance in behavior.
One recent study
even showed that the more positive we are about our good intentions, the worse results we'll get.

So, the best predictor of what you'll do in 2015 isn't what you say you'll do on January 1.

It's what you actually did in 2014.
Read More...
Monday, December 29, 2014 -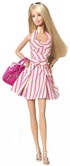 This
article
appears in the Onion website. It is certainly "tongue in cheek," but provokes some good thought.
Confronted on a regular basis with images of women who represent a diverse array of body types, a growing number of American men are reportedly feeling pressured to accept the increasingly realistic standards of female beauty now depicted in the media, social scientists confirmed this week.
Read More...
Friday, December 26, 2014 -

This
article
was written by Janice Ketchum and appears in the Onion website.
I don't understand why everyone seems to be so angry lately. Everywhere you look, there are marches, protests, riots—and all of it over so-called racism in our great country. I just don't get it. I really don't. But maybe that's because, when I look at my fellow Americans, I don't see a particular race or color. In fact, all I see is just a series of muted, roughly person-shaped silhouettes.

And this world would be a much better place if everyone else did, too.
Read More...
Tuesday, December 23, 2014 -

This
article
appears in the BBC's News website.

The European Court of Justice was asked to consider the case of a male childminder in Denmark who says he was sacked for being too fat.

The court said that if obesity could hinder "full and effective participation" at work then it could count as a disability.

The ruling is binding across the EU.
Read More...
Saturday, December 20, 2014 -

This
article
appears in the Art of Manliness website.

Rum is, without a doubt, the most underappreciated spirit. When one thinks of manly, sophisticated, classic drinks, rum is rarely on the list. Whiskey, and all its variants, is easily pictured in the hands of a mustachioed gentleman sitting in a recline with a book. Gin is the base for the eminently classy martini, as well as other noble cocktails. Even vodka has become a staple of urban bars, and has been the spirit of choice in Eastern Europe for centuries. Rum, however, is most often perceived as being nothing but a product of piracy and slavery, with no real benefit outside of being a mixer with Coke or fruity tropical beverages.

Au contraire, rum has a rich history (even playing a part in the American Revolution!), and an even richer present and future as a drink that can be enjoyed neat or with ice, or as a foundation in a number of spectacular cocktails. Let's take a look at what rum is, its fascinating history, how to drink and enjoy the spirit, and then a couple cocktail ideas.
Read More...
Sunday, December 14, 2014 -

If your employment was unexpectedly terminated today, it's important to remember it's not personal, and there is no need to despair or panic.


You are not alone. A very large number of Canadian employees have been dismissed during their careers, many more than once. As result, there is no longer the stigma associated with dismissal (or suing of employers) that existed when I began to practise law.
Read More...
Friday, December 05, 2014 -

This
article
appears in the Art of Manliness website.

Almost every time you meet someone new, there are three questions you will probably have to answer during your conversation:


What's your name?
What do you do?
Where are you from?

These three questions are so common, and you answer them so frequently, that it is very easy to get in the habit of answering them the same way, again and again, without thinking. You probably get bored with your own answers, so you don't put energy and effort into offering them in an interesting way. "Hi, I'm Joe. I work in public relations for an energy company downtown, and I'm from the Midwest but moved here a couple years ago." Zzzzz…

You might even feel like Bill Murray's character in Groundhog Day – going through the exact same routine time in and time out. It may even contribute to why so many of us dread meeting new people.

Yet it's worth upping your game in this area; how you respond to these three common introductory questions can greatly impact your first impression, how memorable you are to a new acquaintance, and whether your relationship ever gets past first base, so to speak.

In this post I will outline 6 specific strategies for answering these almost inescapable questions in ways that are distinct and memorable. I will also share advice from experts in communications, linguistics, and networking about how you can stand out from the pack.

Additionally, I will give specific examples of how you can use these tips in practice.
Read More...
Thursday, November 20, 2014 -

Here is another Jonathan Swift like
article
written by Katherine Adams and also appearing on "
the Onion
" website.
Read More...
Monday, November 17, 2014 -

The following
article
was written by Amy Foster and appears on "
the Onion
" website. Ms. Foster may seem irreverent, but I believe nothing could be further from the truth. She writes in a style very much like one of my favourite authors—Jonathan Swift.
Read More...
Wednesday, November 05, 2014 -

The following is a reprint of an
article
by Chris Jancelewicz on HuffPost Canada TV.
Read More...
Thursday, October 30, 2014 -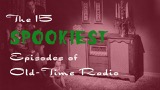 This
article
appears in the Art of Manliness website.

Before folks sat around the TV watching American Horror Story or classic movies like The Shining and Friday the 13th, they gathered around the radio to listen to their favorite weekly programs. Many of them were comedies or dramas, just like today's television programs, but there were also shows dedicated to the creepy crawly — that made goosebumps rise and sent shivers down the spine. It's often said that what you can't see is scarier than what you can, and radio programs can sweep you up and create a whole spooky world in your imagination.

With Halloween coming this weekend, there's no better time to visit some of the scariest shows and episodes that old time radio has to offer. They're all available for free online, making for quality, affordable entertainment. If you're interested in more, I strongly suggest checking out both
RadioHorrorHosts.com
and
www.escape-suspense.com
; both were immensely helpful in my research for this piece. I've broken it down by radio show, then given a few suggestions of episodes to listen to from each show. To up your experience, convert an old-time radio into a mp3 speaker and huddle around it with your family or friends with the lights dimmed.
Read More...
Monday, October 27, 2014 -

This
article
appears in the Art of Manliness website.

In this post, I want to talk about . . . how to talk about your professional failures without sounding like a train wreck.

Most of us have to confront this question sometime in our lives. We face a setback or a defeat and then we have to move on.

Then the question becomes how do you talk about your experience or your background when elements of that work history may be viewed as a failure? How do you talk about your setbacks and missteps, without having the world judge you or deny you future opportunities?

Today, I am going to challenge the conventional wisdom when it comes to talking about failure. I will explain why the way we talk about failure is due for a change. And I will explain how you can actually benefit from talking about your failures and setbacks, just like you can benefit from sharing your accomplishments.

Finally, I'll share ten specific tips for talking about your failures, mistakes, setbacks, and liabilities in a way that will help explain and give context, instead of excuses.
Read More...
Tuesday, October 21, 2014 -

In an effort to modernize its statutes and processes, the Government of Canada has brought about wholesale changes to the Canada Not-For-Profit Corporations Act ("the new NFP Act"). All federal not-for-profit corporations must complete the process to transition to the new rules no later than October 17th, 2014. Any not for profit corporation which fails to make the transition will be automatically dissolved.
Read More...
Saturday, October 18, 2014 -
The following is a reprint of an
article
appearing in Elite Daily. It is great food for thought.

We are our own greatest enemy. We doubt ourselves, complicate our lives, cloud our minds with unimportant thoughts and negativity, we punish ourselves, hate ourselves and then feel sorry for ourselves because "outside forces" are making our lives a living hell. Life is beautiful — you're making yours a living hell all on your own. Each of us does things from time to time that make living happily more difficult than it needs to be.

Surely some of us have it difficult because those are the cards that we're dealt, but most of us — especially those who are better off financially and don't live on the streets — make our very own lives more difficult for ourselves. But there are things you can do to stop the miserable cycle that you have found yourself in — a cycle that I know all too well. Here's 20 of them:
Read More...
Wednesday, October 15, 2014 -

Allison Smith wrote the following article entitled "
Travel is Not Education
." It is good food for thought.
Read More...
Sunday, October 12, 2014 -

A recent Ontario Court of Appeal decision in
Boucher v. Wal-Mart Canada Corp.
, is an important reminder to employers that failing to properly investigate allegations of harassment in the workplace can be incredibly costly.
Read More...
Thursday, October 09, 2014 -

In
Kazemi Estate v. Islamic Republic of Iran
, 2014 SCC 62 (35034), the Supreme Court of Canada ruled state immunity is constitutional.
Read More...
Friday, October 03, 2014 -

In
Farwell v. Citair, Inc. (General Coach Canada)
, the Ontario Court of Appeal makes an important point with respect to the application of the principles of mitigation in a constructive dismissal case.
Read More...
Wednesday, September 24, 2014 -

The following is a reprint of an
article
by Jason Fried. It is entitled "Some advice from Jeff Bezos." Mr. Bezos is an American business magnate and investor. He is a technology entrepreneur who has played a key role in the growth of e-commerce as the founder and CEO of Amazon.com, an online merchant of books and later of a wide variety of products. Under his guidance, Amazon.com became the largest retailer on the World Wide Web and a top model for Internet sales. In 2013, Bezos purchased The Washington Post newspaper. I was referred to this site by
John Gruber
.

Jeff Bezos stopped by our office yesterday and spent about 90 minutes with us talking product strategy. Before he left, he spent about 45 minutes taking general Q&A from everyone at the office.

During one of his answers, he shared an enlightened observation about people who are "right a lot".
Read More...
Sunday, September 21, 2014 -

The following is an
article
by Jason Melo of Collins Barrow National Cooperative Inc.

As tax professionals, we are often asked by clients to explain the concept and appropriate uses of holding companies. The answer generally is not straightforward; a variety of tax and commercial factors are relevant in any particular case. Though it is beyond the scope of this article to provide a complete list of potential benefits and drawbacks, an introduction to several key issues will be examined.
Read More...
Monday, September 15, 2014 -

This
article
appears in the Art of Manliness website.

Think back to your last haircut. How'd you feel about it when you walked out of the shop? Disappointed? While your disappointing haircut might have been due to poor barbering, it's often the case that your poor communication with the barber was at least partly to blame. Barbers can't read minds. If you don't tell them exactly what you want, you're going to get whatever haircut the barber feels comfortable giving. For example, I knew an old barber (and I'm talking old) who'd give every customer a crew cut if the customer didn't explicitly say exactly how he wanted his hair cut.

If you want to avoid this fate, you have to learn how to talk to your barber. But telling a barber what you want can be intimidating for a man, especially with all the special lingo they throw around. Well, never fear. I called up registered master barber Steve Hankins from Red's Classic Barbershop in Indianapolis, IN to get the scoop on how to confidently communicate with your barber. With his tips, we've created a comprehensive guide on what to say to your barber so you get exactly the haircut you want next time you plop down in that chair. Let's get to it.
Read More...
Tuesday, September 09, 2014 -

On April 29, the Government of Saskatchewan proclaimed The Saskatchewan Employment Act (the "Act") and its Regulations into force. This article builds on Jeff Grubb and Kara Bashutski's March 27 communiqué, "
Reinventing the Wheel: Changes to the Standard '40 Hour' Work Week and Expanded Decertification Time
". While the Act has been available for some time, the Regulations, which provide a better understanding on how the new labour and employment laws will operate, were only released very recently. This communiqué is intended to introduce some of the more noteworthy changes in the Regulations.
Read More...
Saturday, September 06, 2014 -

The following is a reprint of an
article
by Emanuella Grinberg of CNN.

Thousands of freshmen at the University of California-Berkeley swiped their student cards last week at the doors of Zellerbach Hall and filed into the dark auditorium for one of the few mandatory sessions in their three-week welcome program.

Dealing with sexual harassment, alcohol and stress were on the 90-minute "Bear Pact" agenda -- much of what you might expect in a freshman orientation, said 17-year-old Alexandra Yoon-Hendricks, who attended one of three sessions offered.

One topic, however, caught her by surprise: the definition of sexual consent, the way we let others know what we're up for, be it a good-night kiss or the moments leading up to sex.

A slide projected onstage defined consent through three "pillars": "Knowing exactly what and how much I'm agreeing to; expressing my intent to participate; deciding freely and voluntarily to participate."

Instead of waiting for your partner to say "no," speakers onstage told students, you should seek an explicit "yes." It could come in the form of a smile, a nod or a verbal yes, as long as it's unambiguous, "enthusiastic" and ongoing.

To Yoon-Hendricks, a staff writer for the teen publication Sex, Etc., it was a refreshing stance for a school to endorse.

"I loved hearing that, because I'd never really heard people describe consent in that manner before," she said. "Instead of saying 'no means no,' 'yes means yes' looks at sex as a positive thing."

It's a message students across the country are hearing as they return to campus for a new semester. Often referred to as affirmative consent, it's the concept of both parties agreeing to sexual conduct, either through clear, verbal communication or nonverbal cues or gestures.

"There are lots of ways to express 'yes.' My favourite is 'yes,'" a speaker told the Berkeley freshmen.

California might become the first state to make affirmative consent law. Senate Bill 967 would amend the education code to require schools whose students receive financial aid to uphold an affirmative consent standard in disciplinary hearings and to educate students about the standard. The legislature sent the bill to Gov. Jerry Brown last week.

The legislation has the support of victims' rights groups, violence prevention groups and the University of California System. But critics worry it could define a great deal of sexual activity as "sexual assault" and undermine due process rights of the accused.

Even if Brown vetoes the legislation, consent will still be defined on the University of California's 10 campuses as an "affirmative, unambiguous, and conscious decision by each participant to engage in mutually agreed-upon sexual activity."
What that looks like in practice is harder to explain, leaving institutions grappling with how to make the policy more meaningful than words in a student handbook.

"There's varying language, but the language gets to the core of people having to communicate their affirmation to participate in sexual behaviour," said Denice Labertew of the California Coalition Against Sexual Assault. "It requires a fundamental shift in how we think about sexual assault. It's requiring us to say women and men should be mutually agreeing and actively participating in sexual behaviour."
Read More...
Thursday, August 28, 2014 -

This is a guest
post
from Kyle Eschenroeder. It appears in the Art of Manliness website.

"This is a holy moment. A sacramental moment. A moment in which a man feels the gods as close as his own breath.
What unknowable mercy has spared us this day? What clemency of the divine has turned the enemy's spear one handbreadth from our throat and driven it fatally into the breast of the beloved comrade at our side? Why are we still here above the earth, we who are no better, no braver, who reverenced heaven no more than these our brothers whom the gods have dispatched to hell?"

In this speech from Steven Pressfield's gripping, well-researched re-telling of the Battle of Thermopylae (Gates of Fire), the Spartan King Leonidas addresses his troops after a victory. He is reflecting on the fact that when you do battle in chaos, Lady Fortuna and skill have an equal say in the outcome. Pressfield explains this dynamic in his equally worthwhile non-fiction work, The Warrior Ethos:


"In the era before gunpowder, all killing was of necessity done hand to hand. For a Greek or Roman warrior to slay his enemy, he had to get so close that there was an equal chance that the enemy's sword or spear would kill him. This produced an ideal of manly virtue – andreia, in Greek – that prized valor and honor as highly as victory."

Andreia meant that judgment was based on actions taken — not outcomes. Society understood that the outcome was, at least in part, in the hands of the gods. What was in a man's control was how he acted.

We tend to mix this up. There is an army of authors studying "successful" people and writing lists of 5, 7, 10, or 20 things that they did to become successful. All you have to do is emulate the list and you, too, can be successful.

That's like looking at the living Spartan soldiers and explaining why they survived. Leonidas would laugh at their idiotic arrogance.

We have become so focused on results that our actions have become a secondary concern. We judge men based on what they have instead of what they do. We signal our ideals instead of embracing them.

In his short book Do the Work, Pressfield relates a New Yorker cartoon that cleverly skewers our preference for thinking about things, rather than doing them:


"A perplexed person stands before two doors. One door says HEAVEN. The other says BOOKS ABOUT HEAVEN."

He's perplexed. He's considering the book. It's funny because it's absurd… and because we know we'd have the same consideration.

That's where we are as a culture. We run desperately to abstraction and avoid action at all costs. Thoreau's man of "quiet desperation" has never been so prevalent.

The world is full of men who are "stuck" in life. There has been some mass paralysis. Modern man has forgotten how to take action.

The culture is beginning to shift, though. The popularity of Nassim Taleb and his Incerto series, beginning with Fooled by Randomness, has brought an appreciation of randomness to a large segment of society. As we'll see soon, a focus on action is dominating the business world as well.

The economist and author of Average is Over, Tyler Cowen, agrees:


"The more information that's out there, the greater the returns to just being willing to sit down and apply yourself. Information isn't what's scarce; it's the willingness to do something with it."

A world that is increasingly confused, uncertain, and paralyzed is calling out for men of action. We need to stop thinking and start acting. Stop looking at the big red button and push it. Stop planning and take a step forward. Stop talking about grit and take a hit.

In short, the world needs men. I'm not sure if you'll answer the call. I do know some will, though, and that's all we need. I'll be out there, too. You'll probably find me facedown in failure. I'd appreciate a hand.

The next section will provide 10 powerful and mostly overlooked truths about the nature of action.

The final section will provide two specific practices that will force you into creating a habit of taking action.

Your next action? Continue reading.
Read More...
Friday, August 22, 2014 -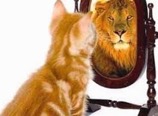 The following is a reprint of an
article
written by John Corcoran. It appears in the Art of Manliness web site. John Corcoran is an attorney and former Clinton White House writer.

Charlie Dresow knew when he entered the courtroom that every eyeball would be trained on him.

It was the first day of trial for his client, Max Wade. A child of a well-to-do family who was raised in affluent Marin County outside San Francisco, Wade was accused of a crime spree of epic proportions, including a daring heist of celebrity chef Guy Fieri's yellow Lamborghini, as well as stealing police uniforms and badges, and attempted murder.

The car theft wasn't just any car theft. This was the Mission Impossible of car thefts.

The Food Network star's Lambo was in for service at British Motor Cars, a luxury car dealership in San Francisco. Shortly past midnight, a man dressed in all black rappelled down from the roof of the dealership and into a window. Security camera footage showed the man stalking around the dealership, ninja-style, until he drove off in the Italian sports car.

The attempted murder was equally brazen. A man – also dressed in black – rode up on a motorcycle and opened fire on a girl and her boyfriend as they sat in a truck talking in broad daylight.

And perhaps the craziest part? Wade was under 18 at the time the crimes occurred.

The sensational nature of these crimes meant everything would be riding on Dresow, and that all eyes would be on him when he entered the courtroom that day.

Dresow knew he couldn't look unsure of himself as he walked in. You need to "just walk in like you know what you're doing even if you don't," he says. Most importantly, he needed to project an air of authority, conviction, and certainty. "You have to have a plan and be confident in what you want to do and do it the way you want to do it."

He had to look, in other words, like a boss.

Only he had to look like the good kind of boss — more like Tom Hanks' character in Saving Private Ryan, and less like Alec Baldwin's character in Glengarry Glen Ross.

Dresow knew, intuitively, the importance of making a strong first impression. "If you don't take how you appear seriously," he says, "how can you expect anyone else to take you seriously?"

Why How You Enter a Room Matters

Even if you aren't a high-profile trial attorney like Charlie Dresow, you are being judged every time you enter a room.

Imagine, for example, you've just entered a room full of people you want to impress. It could be a roomful of your peers, or potential clients, or even a bar filled with attractive women.

You're feeling pretty good — you're wearing a new shirt and you've got your best cologne on that smells like George Clooney in a bottle.

And then one of your buddies pulls you aside and whispers to you that your fly is open.

Ouch. You've just experienced the brutal reality of first impressions. They can be good, and they can be really, really bad.

But here's the thing: leaving your zipper open is just one obvious example of ways we all can ruin a first impression. In reality, there are many things we all do, unintentionally, when we enter a room or gathering of new people that equates to walking into a room with our fly open.

In other words, we're killing our best chances at success with our own bad habits, mistakes, or simply ignorance. The stakes here are high. First impressions set the tone for entire relationships, whether it's interviewing for a job, meeting one's future in-laws for the first time, introducing ourselves to someone we admire, landing a new client, or getting a girl.

But here's the good news – it doesn't have to be that way. There are things we can — and should — do to put our best foot forward anytime we enter a room.

Art of Manliness has previously covered how to command a room like a man. Today I'm going to back up a bit and share specific steps you can take to enter any room projecting an air of confidence, self-assurance, and authority, without coming off like Michael Scott walking into a Dunder Mifflin staff meeting.

Below I share 9 specific, easy-to-implement tips culled from experts in psychology, social dynamics, and networking that will show you how to enter any room like a boss.
Read More...
Tuesday, August 19, 2014 -

The following is a reprint of an
article
by Colin Lecher posted on the Verge website.

The law can't always keep pace with technology. We end up with digital remains haunting loved ones after death, and patchwork laws that don't always work out for the companies holding data, or the families who want it. The non-profit Uniform Law Commission has been pushing states to enact a broad, universal law that ensures heirs the right to digital assets, and it passed last week in Delaware.
Read More...
Thursday, August 14, 2014 -

My favourite blogger,
John Gruber
, referenced this nice
article
by Paul Ford. Enjoy.
Read More...
Monday, August 11, 2014 -

This is a sad day. A genius died. Here is one of the better
articles
(by Dave Itzkoff of The New York Times) about Robin Williams.
Read More...
Monday, August 04, 2014 -

The following is adapted from an
article
by Jeremy Anderberg appearing on the Art of Manliness website.
Summer's blistering temperatures often spur the craving for a refreshing, ice cold beverage. Whether enjoying whiskey or soda, most people want some chill before drinking. How do you go about it, though? The most common method is obviously ice — but what kind of ice is best? Crushed? Cubed? With whiskey, many drinkers don't want to dilute the drink, and so opt-out of ice altogether in favor of cooling down their spirit with whiskey stones (usually made of soapstone).

It may seem like a simple choice, but the size of the cube actually determines a lot in regards to temperature and how long the drink will stay cold. So which of these methods is the best? What's the optimal size for ice cubes? No need to experiment for yourselves — we've done the legwork for you. Below are the results of my experiment — be cool and read on.
Read More...
Thursday, July 24, 2014 -

The following is adapted from an
article
by Brett & Kate McKay appearing on the Art of Manliness website.

There are a lot of ways to categorize the rules of etiquette: business, dinner, conversational, and so on. One of my favourite old etiquette books included another, most clever method: by your anatomy. In Esquire Etiquette, which was published in 1954 in Great Britain, there's a section that breaks down a man's essential manners by body part. It's a little long, but a cheeky and very enjoyable read. And while some of the advice is quite old fashioned (not many men today wear a hat they can alternately tip and lift), much of it still remains relevant for those who aspire to be old school gentlemen. Here are the bare essentials of everyday etiquette in everyday social intercourse – the firm skeleton which remains after all the impractical embellishments of other days have been stripped away.
Read More...
Friday, July 11, 2014 -

Elizabeth Spiers wrote the following
profile
of Shanley Kane, the sole proprietor of the website,
Model View Culture
. Kane is a reasonably high profile critic of the technology industry marginalizing women and minorities. Kane's style is controversial. Spiers' gives an interesting perspective. I do not believe I am equipped to enter this debate. However, it is a discussion well worth considering. The article is lengthy, but worth the effort. I must warn the language is colourful.
Read More...
Friday, July 04, 2014 -

Margie Warrell wrote the following
article
for Forbes. While written from the perspective of a woman, her comments certainly also apply to men. It is good advice to follow. Margie Warrell is the best-selling author of Stop Playing Safe (Wiley) and Find Your Courage (McGraw-Hill).
Read More...
Monday, June 30, 2014 -

Angela Ahrendts
posted
the following comments to LinkedIn concerning her transition from CEO at Burberry to Senior Vice President of Apple Retail. It is good advice.
Read More...
Monday, June 23, 2014 -

The following is adapted from an
article
by Vance Albitz appearing on the Art of Manliness website.
Take away the high salaries of the major league ballplayers and the sold-out crowds that watch them play, and it's no wonder why many people say that the true passion for baseball lives in the Minor Leagues. Now, go talk to any minor leaguer and he'll be quick to tell you these two things: 1) he will do just about anything to get out of the minors and into the majors, and 2) there are more levels in the minor leagues to climb than you probably realized (most teams have six minor league affiliates: Rookie Ball, Short Season-A, Low-A, High-A, Double-A, and Triple-A). Of course, except for the very few, the only way to get to the majors is to start from the bottom and work your way up.

This season will be my fifth year in professional baseball, and I've experienced five different minor league levels. I've played with thousands of different players, and though each individual has a unique personality, the ones who are successful in this game all seem to do a number of similar things. It also happens to be the case that these habits are what gets you ahead not only in baseball and sports, but in any job or situation you may find yourself in.

Here are 4 lessons I've learned from those guys who've been successful in working their way up the ladder:
Read More...
Friday, June 13, 2014 -

The following is adapted from an article by Brett and Kate McKay that appears in the
Art of Manliness website
.

Research strongly suggests that marriage and divorce patterns get passed along from generation to generation. If you come from a family of divorce, your attitude about marriage is less likely to be positive, and if you do get married, the chances your marriage will end in divorce are statistically higher than those consisting of partners from intact families. Also, research shows that people who were abused by their parents as children are much more likely to abuse their own children. It is sort of a fulfillment of the biblical idea that curses persist through many generations.

But those studies only tell half the story.

Other research suggests that you're not destined for the divorce courts and multiple Christmases just because you or your spouse comes from a divorced family.

In fact, the research shows that individuals can consciously choose to break the cycle of unhappy home life by becoming what marriage and family scholar Carlfred Broderick calls a "transitional character." A transitional character, according to Broderick, is:


A person, who, in a single generation, changes the entire course of a lineage. The changes might be for good or ill, but the most noteworthy examples are those individuals who grow up in an abusive, emotionally destructive environment and who somehow find a way to metabolize the poison and refuse to pass it on to their children. They break the mold. They refute the observation that abused children become abusive parents, that the children of alcoholics become alcoholic adults, that 'the sins of the fathers are visited upon the heads of children to the third and fourth generation.' Their contribution to humanity is to filter the destructiveness out of their own lineage so that the generations downstream will have a supportive foundation upon which to build productive lives.

With that said, becoming a transitional character is often easier said than done. You're fighting against the stream of deeply ingrained patterns that you picked up in childhood and throughout your formative years. Becoming a transitional character requires you to completely transform how you see and respond to your world and environment. It's a difficult task fraught with missteps and backsliding.

But it can be done.

Below we provide some research-backed suggestions on how to forge a new chain in your family history by becoming a transitional character:
Read More...
Friday, May 23, 2014 -

The following is adapted from an
article
appearing on the Art of Manliness website.

As adults, . . . we are encouraged to become close friends with alcohol. It is a commonly held belief that alcohol should be a necessary part of our dining out experiences, not to mention any celebratory event.

It is common to link a [19th] birthday with celebrating the legal right to drink. What's a bachelor party without a hangover the next day? Or a . . . dinner without a bottle of wine? What's a Super Bowl party without . . . beer?

But perhaps it's wiser to take a closer look at our overall acceptance of alcohol. Maybe we need to be more reluctant toward imbibing. More skeptical. More wary.

Consider three questions everyone should ask:
Read More...
Monday, May 12, 2014 -

The following article by John Corcoran appears in the
Art of Manliness website
.


You may be wondering . . . why we should even care about talking about ourselves. Well, as Forbes wrote last year, today's landscape makes it much more difficult to get your message across:


"The average American hears or reads 100,000 words every single day. Studies dating back decades have shown that 80% of what we learn is gone within 24 hours. That makes it much less likely that your message is the one that sticks."

By talking openly about our accomplishments, we have a greater chance of being remembered and not forgotten.

Communication consultant Peggy Klaus says the fear of coming off sounding like Gordon Gecko denies professionals the opportunity to explain to clients the value they provide. The author of Brag: How to Toot Your Own Horn Without Blowing It, Klaus says that the entire notion of self-promotion is excruciatingly difficult for many professionals to embrace, even if they know it is critical for their own survival. "So ingrained are the myths about self-promotion, so repelled are we by obnoxious braggers, many people simply avoid talking about themselves," writes Klaus.

Here are a few additional reasons why you should talk about your accomplishments:


Great stories make life interesting. Tom's background is too interesting to keep locked up in a box. It would be a shame and a lost opportunity if he didn't mention his backstory at all because of social norms against bragging. These types of stories make life more enjoyable.
Being too humble can cost you. Not talking about your accomplishments can hit you in the pocketbook. "It's those who visibly take credit for accomplishments who are rewarded with promotions and gem assignments," writes Klaus. As our economy has resulted in less job stability, self-promotion has become more important. Even if you aren't an entrepreneur, says Klaus, you need to think like one and start talking up your most valuable product: you.
Your stories reveal the true you. When we share stories about our accomplishments, we reveal our true selves. It is only through revealing our true selves that we break through superficial small talk and make real connections with people, form genuine friendships, and deepen our relationships.

Here are 10 ways you can share your most interesting experiences and stories, without sounding like you are bragging:
Read More...
Monday, April 21, 2014 -

You can copy and follow or you can innovate. The following
article
was written on February 18, 2004, by James M. Kilts, then CEO and President of The Gillette Company. He makes the case for the latter in an effective, albeit colourful, prose. It is worthy of note that Mr. Kilts negotiated the sale of The Gillette Company to Procter & Gamble for US$57 billion. Press investigators estimate that he stood to gain more than $165 million personally in the purchase. Mr. Kilts is currently a partner at Centerview Partners, an investment banking and private equity firm based in New York City.
Read More...
Sunday, April 06, 2014 -
Part III of the Canada Labour Code (the Code) was first enacted in 1965. It establishes minimum working conditions for employees and employers under federal jurisdiction (e.g. banking, telecommunications, and transportation across borders). These standards of employment include provisions on hours of work, minimum wages, general holidays, annual vacations, notice of termination, severance pay, and statutory leave (maternity, parental, compassionate care, bereavement and sick leave). It also includes provisions designated to assist employees in recovering unpaid wages and seeking recourse in case of unjust dismissal (e.g. investigation, inspection, adjudication, and prosecution).

Part III of the Code has been amended to include a number of significant changes. The following is the Federal Government's
summary
of same.
Read More...
Sunday, March 30, 2014 -

Every once in a while, I come across something on the web that I just cannot resist adding to my blog. The following piece is found on the
Adweek web site.
Read More...
Wednesday, March 26, 2014 -

The following article by Peggy Drexler appears in
CNN Opinion
. Peggy Drexler is the author of "Our Fathers, Ourselves: Daughters, Fathers, and the Changing American Family" and "Raising Boys Without Men." She is an assistant professor of psychology at Weill Cornell Medical College of Cornell University and a former gender scholar at Stanford University.
Read More...
Wednesday, March 12, 2014 -

The following article
–
entitled "How to Help Someone in Sorrow" by Howard Whitman
–
appears in the
Art of Manliness website
. It is a helpful read.
Read More...
Friday, March 07, 2014 -

The following
article
was written by Michael Bierut for the Design Observer Group "Observatory." He reviews a presentation given by the late Bill Drenttel. It is great, concise advice.
Read More...
Thursday, February 27, 2014 -

It is a new year, and some of you may have just celebrated your 60th birthday or soon will be. With the excitement of this life milestone comes the option for you to begin receiving your pension benefits. But before you blow out the candles, and start cashing in, there are some important things you should know.
Read More...
Monday, February 24, 2014 -

The following is a reprint of an
article
in CNNMoney. It is an excerpt of Warren Buffett's upcoming shareholder letter. My view is that when Mr. Buffett speaks, we should all listen.
Read More...
Wednesday, January 29, 2014 -

The following "Letter to Shareholders" appeared in the 1987
Berkshire Hathaway
Annual Report. While I am not much of an investor, Mr. Buffett's comments help provide a perspective when reading about how various businesses perform in relation to market predictions.
Read More...
Sunday, January 26, 2014 -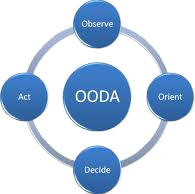 The following article appears on the
Me
2
Solutions web site
. I do not know anything about Me
2
Solutions, but they provide an excellent overview of the OODA Loop. It may seem like a long read, but its usefulness in business, and even litigation, will quickly become evident.
Read More...
Thursday, January 23, 2014 -

Horace Dediu wrote the following
article
comparing how Apple and Google are perceived. Does this reflect what ails other businesses we know of?
Read More...
Friday, January 03, 2014 -

The following
blog
was written by Michael Lopp. His message is simple, spot on and well stated. In essence, he challenges us to decide whether to create or consume? He says that when we choose to create, we stop swimming in other peoples' moments and choose to take the time to build our own.
Read More...
Tuesday, December 17, 2013 -
The following article appeared in the
Art of Manliness web site
. It draws upon a book, Antifragile: Things That Gain from Disorder, by Nassim Nicholas Taleb. It has received very mixed reviews--some complementary, some not. I think there is merit to the points being made by the writers. It is lengthy, but a thought provoking read.
Read More...
Wednesday, October 23, 2013 -
Finley Peter Dunne was an American humorist and writer from Chicago. In the late 1800s and early 1900s, he wrote under the name of Mr. Dooley, a fictitious bartender that spoke with the thick verbiage and accent of an Irish immigrant. This was a time when "the mass media" consisted of daily newspapers. As a bartender, Dooley was the next line of "mass communication." He was a combination broadcaster and editorial commentator, reading the headlines and arguing the news of the day with his tavern patrons. Once, speaking sarcastically about the self-righteous hubris of journalists, he wrote the essay that follows. It is a tough read because of the writing style. However, it is well worth the effort. Please look for the following passage that cautions about the power of the newspapers themselves:


"Th newspaper does ivrything f'r us. It runs th' polis foorce an' th' banks, commands th' milishy, controls th' ligislachure, baptizes th' young, marries th' foolish, comforts th' afflicted, afflicts th' comfortable, buries th' dead an' roasts thim aftherward."

In this day of radio, television and the internet, have things changed much?

What is interesting is that in current day, journalists–and even politicians, clergy and others–use a portion of this quotation, in a bit of a twist, as their own raison d'etre.
Read More...
Wednesday, September 25, 2013 -
The following article appeared in the
Art of Manliness web site
. It is lengthy, but a thought provoking read.


Here's the bottom line: If you don't feel like a man, you simply need to start behaving like the man you want to become and eventually you'll start feeling like you're that man. Act as if. Fake it until you make it. Your brain will eventually align your attitude/belief about yourself with your new behaviour.
Read More...
Thursday, August 15, 2013 -
The Act casts a very broad net. Though passed by the Federal Parliament, it is not yet in force. The following is a blend of two articles that appeared in the Edmonton Journal. They give a good
review
of not only the legislation, but how we can
prepare
for the new rules.
Read More...
Saturday, July 27, 2013 -
Richard A. Friedman, a professor of clinical psychiatry and the director of the psycho-pharmacology clinic at the Weill Cornell Medical College, wrote the following opinion for the
Sunday Review of the New York Times
. He provides some good advice if you want time to slow down.
Read More...
Monday, July 22, 2013 -
The following article appeared in the
Art of Manliness web site
. It is lengthy, but a good read.


Do you ever get the feeling you're living a life you never wanted? That you're just doing what other people think you should do? Maybe you're stuck in a job you hate because you thought it was something you should do. You're not really sure who told you that you should pursue that career, but you were certain you had to do it because it was well-respected and well-paid. Perhaps you're in college working on a business degree. You really wanted to become a barber and own your own shop, but you thought you should go to college instead because everyone says college is essential. Or maybe you've accepted a request to work as a volunteer leader at a church or a civic organization. You knew your schedule was already packed with work and family, but you felt like you should accept. Now you're burnt out and falling behind with the responsibilities of your job and your volunteer position, not to mention neglecting your family. If you've ever felt like this, then you know exactly what it means to should all over yourself. It's not fun and it sure ain't pretty.
Read More...
Tuesday, July 16, 2013 -
The following essay was written by Hamilton Priday and appears on
his web site
. It is a lengthy read, but one that is thought provoking. It encouraged me to read his book, Seizing the Essence. I found it a tough read, but discovered it conveyed an interesting perspective. Better yet, it introduced me to Rushworth M. Kidder's book, How Good People Make Tough Choices. This is an easy read and well worth the investment in time.
Read More...
Thursday, July 04, 2013 -
Intelligent Life magazine asked several of its contributors to answer this question. In its September/October 2012 issue, it published the following answer from Ann Wroe. She suggests the fretful mind calls down horror on itself.
Read More...
Tuesday, May 07, 2013 -
Saskatchewan is seeing an unprecedented increase in the demand for land due to a number of factors, including strong commodity prices, low interest rates and a positive outlook for agriculture. The increase in demand is not only coming from local farmers, but from investors from across Canada and beyond. It is important to be aware of certain restrictions related to farm land ownership.
Read More...
Tuesday, February 26, 2013 -
I have drawn the following article by Brett and Kate McKay from Money and Career on the
Art of Manliness
web site. Though their comments on legal matters such as notice periods will not be accurate from jurisdiction to jurisdiction, on the whole, it gives very good advice.
Read More...
Thursday, February 21, 2013 -
I have drawn the following article from the
Unity Publishing web site
. I am not familiar with the site, having only visited it to read this article. It is one of the best pieces I have read on the subject. I believe it is helpful in understanding the narcissist. The author concludes his article by saying: "If you are involved with a Narcissist, run away because if you do not constantly feed his or her ego, he will attack you in any way he can. Truth does not matter to a Narcissist, only revenge for you not feeding his ego. After many years of dealing with these people in a very honest and charitable way, I have concluded that this one type of person cannot be cured. The best cure is for everyone to just stop feeding him false adoration, and he will starve to death." It is certainly food for thought.
Read More...
Thursday, January 24, 2013 -
It is amazing how this speech given by Senator Robert F. Kennedy of New York on June 6, 1966, at the University of Cape Town (South Africa) is still apropos.
Read More...
Thursday, January 24, 2013 -
January 25th marks the annual celebration of Scotland's national poet, Robert Burns.
Read More...
Thursday, January 24, 2013 -
The
changes
to the Canada Labour Code include creating a date by which an employer would be required to pay vacation pay; altering the method by which holiday pay is calculated; creating a date by which complaints relating to Part III of the Code would have to be made; setting out the circumstances under which an investigator could suspend or reject complaints made under Part III of the Code; limiting the recovery of wages or monies owing to a 12-month period and the recovery of vacation pay owing to a 24-month period; and creating a system of review for payment orders and notices of unfounded complaints.
Read More...
Tuesday, September 04, 2012 -
Step one under The Summary Offence Procedures Amendment Act, 2005 calls for parking offences to be enforced by leaving a ticket on a vehicle. This gives the person with the ticket the opportunity to pay the amount shown on the ticket and avoid prosecution for the parking offence. The parking summons is the second step in enforcement of parking offences. The police can serve the summons by mail. The legislation provides that where a person does not respond in any way to a summons, a default conviction can occur. A person convicted by default can apply for a hearing within thirty days of becoming aware of the conviction. This provides an opportunity for a person charged to have a hearing in the event the person was not able to respond to the summons due to unusual circumstances. A municipality can register a lien against a vehicle owned by the person with an outstanding parking fine. The legislation provides for notice to the person and sets out the priority scheme applicable to the lien. The provisions state that before a person can be incarcerated for an outstanding parking fine, a notice advising the person that she or he may be arrested and held in custody must be personally served on the person with outstanding parking fines, the notice must advise the person that she or he has thirty days, from the date of service, to appear in court to request a hearing to explain their failure to respond to the summons and the vehicle owner has, without reasonable excuse, failed to pay the fine or discharge it through the fine option program.

Read More...
Wednesday, July 11, 2012 -
Thursday, May 26, 2011 -
West Wind Aviation was again designated as one of "Canada's 50 Best Managed Companies."
Read More...
Tuesday, May 03, 2011 -
Cold hard facts and scientific evidence seldom change the minds of those who already hold a strong opinion.
Read More...
Friday, April 08, 2011 -
Please forgive the title. I have copied it from the link you will find in the body of this blog.
Read More...
Friday, February 25, 2011 -
Nelson Mandela quoted this from Marianne Williamson in his 1994 Presidential Inauguration speech.
Read More...
Sunday, December 12, 2010 -
Sunday, December 05, 2010 -
People act morally because they lack the power to behave otherwise.
Read More...