Monday, January 09, 2017 -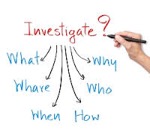 In the last few years, workplace investigations have become an integral part of the decision making process when an employer is faced with allegations of misconduct on the part of an employee. The employer has a duty of good faith and fair dealing in respect of its employees, particularly when an employee's employment is being terminated. To comply with this duty of good faith and fair dealing, an employer should conduct a workplace investigation when there are allegations of wrongdoing by an employee (or when the employer suspects such wrongdoing even though there has been no actual complaint) as it is incumbent on the employer to ensure that it has full knowledge of the facts relating to the impugned conduct. This duty extends not only to the employee who is alleged to have engaged in some form of improper conduct (the "respondent"), but also to the employee who made the complaint (the "complainant").

The workplace investigation provides a method for the employer to take a balanced approach – recognizing and treating seriously a complaint yet treating the respondent with fairness in dealing with the complaint. It is in the nature of a fact finding procedure which will allow the employer to ultimately determine what, if any, action should be taken with respect to an alleged wrongdoing of an employee.

It is important that an employer take the necessary steps to properly conduct an investigation. Employers that have been found to have conducted a flawed investigation have been subject to damage awards (including punitive and aggravated damages) for various causes of action, including constructive dismissal, breach of the duty of fair dealing, the infliction of mental distress, mental suffering and unlawful detention.
Read More...